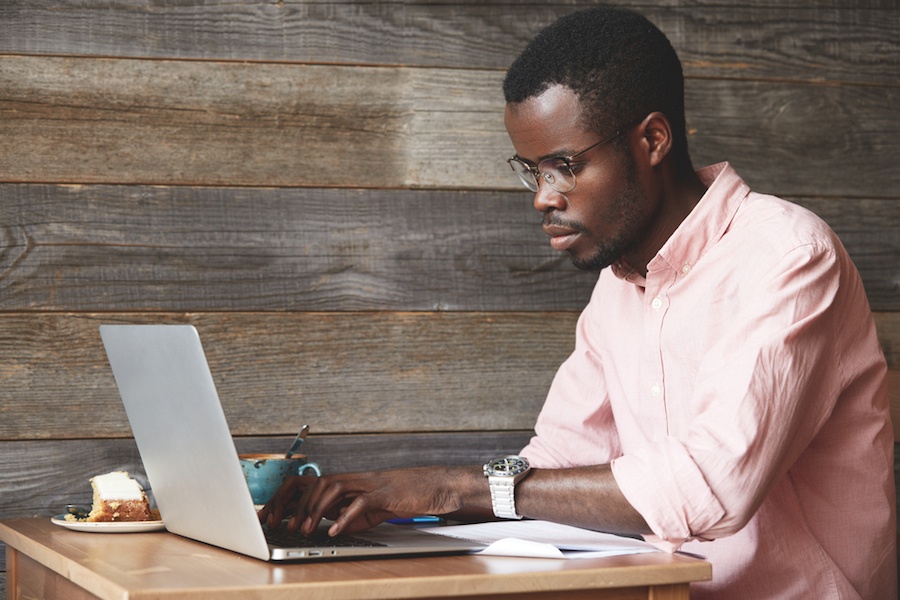 72% of submitted applications are never read by an actual person.
Does that surprise you? It's due to the use of Applicant Tracking Systems. These systems scan resumes to determine if a candidate's qualifications match up with what the company wants in an employee. If you're missing certain keywords or have fewer qualifications than another applicant, then it's unlikely your resume will ever be seen by a person and you won't get the job. Fortunately, there are things you can do to optimize your resume and increase the chances it gets into the hands of the hiring manager.
Can you guess how many resumes never even get read by an actual person? Read the results:
#1 - Check & Double Check for Typos
This should be obvious. Not only does it make it harder for the ATS to identify what you mean, but 40% of employers said it only takes one typo in a resume for them to disregard a candidate for a position with their company. After you've run your resume through spell-check and gone over it a few more times, consider having a friend or two look over it as well.
Tip: In order to catch more typos on your own, read your resume backward. It interrupts the flow of reading and helps you focus on individual words.
#2 - Keep Things Simple
It can be tempting to jazz up a resume with lots of colors, fonts, even a picture here or there. You want your resume to stand out, right? Unfortunately, for companies that use an ATS, extra design only detracts from the resume. In a recent survey, over 40% of employers said they are put off by too much design. To keep a simple resume, don't add more than two colors and avoid mixing fonts.
Tip: Consider putting headers in all capital letters. That makes it easier for the ATS to categorize and identify information.
5 must-have tips to use on your resume to get past the ATS:
#3 - Use Keywords
When writing or updating your resume, keep the job description nearby where you can see it. Pull the most important words from it and use them in the resume. The ATS will identify the relevant information first, and make it more likely that your resume will actually be seen by a real person. According to Dr. John Sullivan, author of the article "Identifying Keywords to Put on Your Resume," if you don't include at least 50% of the job description keywords in your resume, don't expect an interview.
Tip: While it's important to include enough keywords, adding too many is also detrimental. An ATS will most likely disregard your resume if it has more than a 95% match to the job description.
#4 - Only Use Relevant Information
A common mistake when applying for jobs is to include every job you've ever worked and every skill you possess, without regard to what the job actually entails. It's an understandable mistake: you want to impress the recruiter, and the best way to do that is to have a lot of job experience.
However, companies aren't really interested in jobs that are not relevant to the job you're applying to. An ATS only identifies relevant information, so adding extra will not help you. Additionally, recruiters only spend an average of 3.14 minutes looking at a resume. Extra information will only detract from the most important skills and jobs.
Tip: If there is anywhere you can add some possibly irrelevant information, it's in your skills section. Make sure to add in anything you think might be useful to the position.
40% of employers said it only takes one typo in a resume for them to disregard a candidate.
#5 - Make it Unique
As a part of using only the most relevant information, you should be making every resume that you submit unique. There is no one-size-fits-all resume. It's going to take a lot more time, but the effort will be worth it. On average, every corporate job attracts 250 resumes. Even if the ATS eliminates 75% of the applicants, that leaves over 60 people to contend with.
Tip: A great way to be unique and get through the ATS is to include a customized cover letter. You have more opportunities to include keywords and show off your personality.
Applicant Tracking Systems can be frustrating for job seekers, but they ensure the right person is being interviewed for the right job. For those applicants that wouldn't quite fit, the ATS saves both them and the recruiter time and effort. If an ATS could help your company hire more efficiently, check out ClearCompany's software solutions.
Recent Posts: