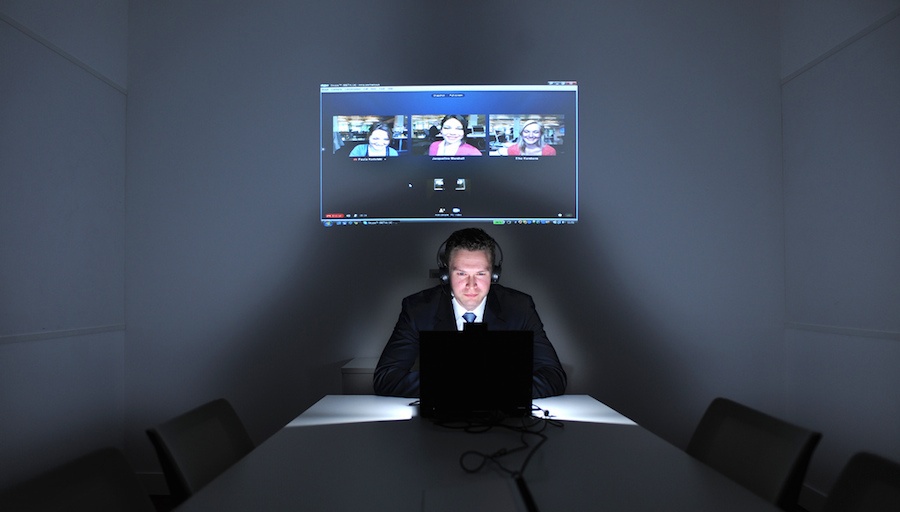 We know you've seen them. The plethora of blogs, whitepapers, articles, and ebooks with advice about interviewing candidates. There are "how to's," "do's and don'ts," and, of course, "best practice" resources saturating the internet. Their titles insinuate that the interview process should be simple, so long as you follow a predetermined number of "quick and easy steps."
In reality, even seasoned recruiters and HR pros occasionally struggle with the interview process. In an effort to better screen candidates prior to face-to-face interviews, many companies rely on phone interviews or video interview technology.
Below are 10 common HR phone screening questions to ask when interviewing qualified candidates.
Learn how to get better results out of your screening process
by personalizing your process.
1. "What is your ideal job?"
This is a great first question as it gives the potential employee a chance to open up right off the bat. Pay attention to things they say they want that you can't provide as an organization or in this specific role. If the potential employee mentions something your company can provide, it gives you a chance to make a note for the face-to-face interview (should they make it that far).
EVEN BETTER: "How did your last job fail to meet your expectations?"
As an interviewer and potential manager, it's important to know what motivates and demotivates candidates. Listen for statements that seem defensive or blame-heavy. A candidate who answers honestly and with some self-awareness is likely a solid choice.
Effective #CandidateScreening questions let the candidate know this #hiring choice isn't just about the company, but them too. @ClearCompany
2. "Why do you want to work here?"
This is the perfect opportunity to discover how much research the potential candidate did beforehand. Another tip: Compare this response to their answer from the first question on this list. The goal is not to screen people out, but to spot similarities between their ideal job and the open position.
EVEN BETTER: "This is how we differ from [insert competitor here]. How do you think you'll handle that?"
Again, the purpose isn't to eliminate anyone from the running with this question, but rather to get a sense of whether they have appropriate expectations. A small architectural firm with a few regional employees will have different pros and cons than their conglomerate counterparts. Even if the candidate doesn't know that, this pre-interview question serves to manage expectations that can vary by industry, size, region, and management styles.
3."What can you contribute to our company?"
Here is where you find out what your potential candidate can bring to the table. What is their "it factor?" How can this candidate diversify your talent pool? Listen for specific details or examples of previously-performed tasks.. If you understand what the position needs and how current candidates can fit into the position, it will be easier to fill your open position in a time-efficient way.
EVEN BETTER: "The team you're working on will be completing this project by the end of the year. How do you see yourself being involved?"
This provides an opportunity for a candidate to connect the dots between their talent and experience and the position at hand. Look for the candidate who provides thoughtful answers and gives examples of similar work they've completed in the past.
"Leadership skills are often considered to be the most valuable form of human capital found in an organization. Spying leadership potential early in an employee's career allows organizational leaders to assist the next generation of leaders to reach their maximum potential."

- Mark Williams, Management Training Specialists.
4."What attributes are you looking for in a team/employer?"
This question allows you to gauge how the candidate will fit in with not only their team but the overall company culture. Note the items that are important to them that jive with your work environment. A good clue to see if the candidate is positive fit for your company is hidden within the things they mention as desirable attributes. If the candidate mentions several things they want that aren't part of your culture, you've spotted a red flag.
EVEN BETTER: "Everyone has unique strengths. On your future team, we have an abundance of [insert team dynamic here]. How do you see your skillset fitting into that environment?"
With an abundance of assessments and raft of personality tests, most candidates will at least have some concept of their strengths. Whether it's DiSC or an app-based assessment, if they take their professional development seriously, they'll have explored it. Their answer will speak to interpersonal skills and self-awareness.
5."How would your past experiences influence decisions you would make here?"
This gives you a window into the potential candidate's employment history, beyond what is listed on their resume. An ideal candidate should draw connections between what they learned from their previous employment and how it has helped them grow as a professional.
EVEN BETTER: "What is the most important thing you learned from your previous positions?"
Every candidate will have lessons learned in their back pocket. Whether from failure or success, they should have some career-defining experiences to draw from. If the experiences they mention are positive, it can provide insight into their values and what drives them. If the experiences presented are negative, it is an indicator of their level of resiliency. Listen for clues that the lessons they learned were the right ones, shaping their development to make better future decisions
Build a set of #interview questions that lets #candidates know you're here to fill their career goals too, not just the company's. @ClearCompany
6. "Who would you consider a role model? Why?"
Learning about what types of people who inspire your candidates gives leaders a unique insight into the types of things they value. Those who inspire us, whether it's a thought leader, author, artist, previous boss or family member, typically serve as a benchmark for which the candidate strives to reach. If your candidate mentions a role model who is known for their strong work ethic, stellar personal conduct, etc., you're in good business!
EVEN BETTER: "Tell me about a lesson you learned from a colleague you didn't enjoy working with."
Like it or not, most of us learn from our less-than-pleasant experiences. Learning from a coworker you did not particularly enjoy shows resilience and grit, two of the most valuable qualities in leadership.
7. "What do you do best?"
This question is a more realistic version of the ever-popular interview question, "What's your superpower?" "What do you do best?" asks candidates to identify what they take the most pride in, whether personal or professional. You might find a quality that could be fused into the workplace.
According to Gallup, in companies where managers focus on employees' strengths or positive characteristics, nearly seven out of ten (67%) of employees are engaged. Even more impressive? Businesses that focus on employee strengths have reduced turnover, increased profitability, higher customer engagement, and fewer safety incidents.
EVEN BETTER: "What is your least favorite part of your chosen profession?"
Much like working with those we don't particularly like, powering through something that is a necessary evil of your profession makes for a more well-rounded and seasoned professional. If they are honest about what really irks them about sales (expense reports) or what they hate about project management (writing briefs), then you can work with both their weaknesses and strengths to allocate workload throughout the team, or at least give your managers a heads up.
8. "What motivates you to come to work every day?"
Dig for unique responses with this question to see if you can find some personal insight. It's important for managers to get to know their employees personally so they can later help them succeed and achieve goals through work.
"If employers approach employees from the perspective of 'Your work here will make you more successful at this company, and elsewhere,' employees will recognize the commitment to development, feel more appreciated and understand that their employer invested in them"

-Rick Devine (@rick_talentsky), from TalentSky Inc.
Mark Murphy, New York Times bestselling author and founder of Leadership IQ, reports five major motivators that drive people's actions at work: achievement, power, affiliation, security, and adventure. If you are hiring for a new position and you aren't sure how the new role will fit within a team, a candidate motivated by security wouldn't be a great fit. Instead, you should hire someone motivated by adventure. Does this candidate have a family at home that sets their salary expectations? Perhaps they love to travel or they have a passion for working for companies in your industry because they believe they're giving back to the community. Self-motivation is an important quality to have in your team members. If this typical screening interview question gets shrugged off by your candidate with a lack-luster, "paying off my student loans?," you may want to take a pass.
EVEN BETTER: "How do you communicate best?"
I'd wager there is little more valuable than knowing how to communicate with your employees and giving everyone in the organization a sort of "key" on the best way to provide feedback, help others learn, and offer praise. It's possible your candidate has never been asked this before, so be patient while they think it through. Offer some clues for them to look at, such as a time they got feedback that was appreciated based on the way it was delivered or training that really stuck due to a particular style they liked.
9. "What makes you tick?"
There are aspects of every job that are less than exciting, but the right hire will be able to look past them and explain what excites them. When you ask this question, you're also saying, "How can we best work together?" We want candidates to know we're listening to their needs too, not just filling our own.
EVEN BETTER: "What frustrates you in the workplace?"
While some candidates might identify minor things, others may offer insight into their work habits. If they mention tardiness, you know they respect others' time. If the candidate speaks of preferring to work individually but the position is highly collaborative, move on to the next candidate.
10. "Tell me about a time when you overcame a challenge."
This question identifies a candidate's problem solving skills and resiliency. Behavioral questions like these are tougher for candidates to answer, but give HR a much deeper read on how a person works instead of the cut-and-dry information provided on their resume.
Effective screening processes help teams recruit more A Players by enabling them to move faster, get interviews with top applicants and make offers before the competition does.
EVEN BETTER: "Tell me about a time you had a colleague's back."
This question gets to so many of the adjectives we mindlessly place in job advertisements. From "team-player" to "self-motivated," you can tell a lot about someone based on if and how they help others.
Effective screening interview questions help teams interview and recruit more A Players by enabling them to move faster, get interviews with top applicants, and make offers before the competition does. Questions that elicit a personal, thought-provoking response will guide your interviewing process into a new realm of efficiency.
Read more about candidate screening best practices
to get to the core of your talent management!
You don't need a dedicated sourcing team to get ahead of competitors on talent. Take a free demo with ClearCompany's Applicant Tracking System and get ahead with your candidate screening strategy.
Post Updated on June 19, 2019.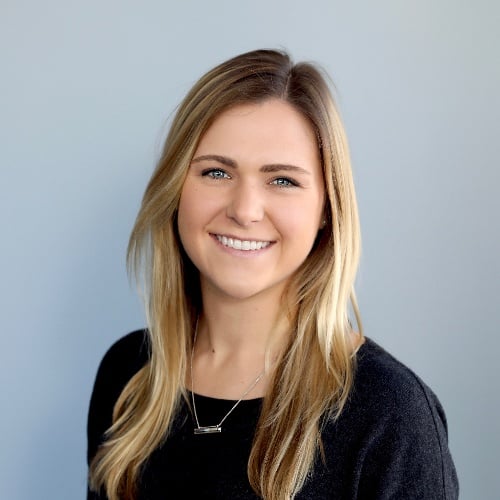 Meredith Wholley
As a Marketing and Event Manager, Meredith coordinates best-practice content and brand-awareness events for ClearCompany. With her career in HR tech, Meredith works closely with HR practitioners and is passionate about providing them with the tools and information they need to succeed.