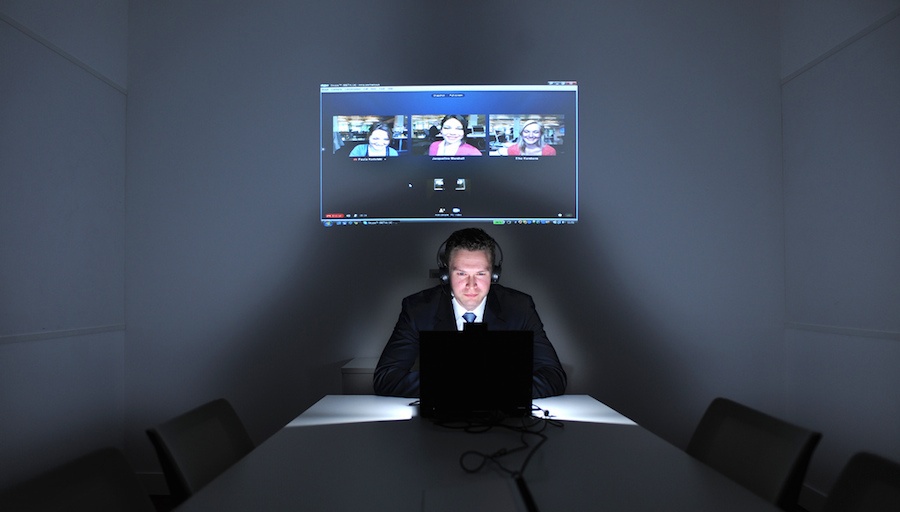 We know you've seen them, the 10,000 articles out there about interviewing. The "how to's" the "do's and don'ts" and, of course, the "best practice" articles that flood the internet. It can almost convince you to believe that interviewing a new applicant is simple, or at least easy to follow given this "quick recipe to interviewing success."
Let's cut it down to brass tacks; even seasoned recruiters and HR professionals occasionally have trouble with interviews. Here at ClearCompany, we offer video interviewing as one of our many key features to onboarding employees successfully and understand there are specific ways to interview correctly. Video interviews are becoming a regular occurrence for many companies, 63% of HR managers conduct these types of interviews in the workplace, so it's important to learn how to do them right.
Pre-recorded video interviews have the ability to screen out the candidates who aren't right for your company without lengthy phone screens or face-to-face interviews before the right stage in the process. Below are six common questions to ask when you are interviewing candidates.
Learn how to get better results out of your screening process
by personalizing your process.
1. "What is your ideal job?"
Sure, this question seems like an easy first question. It gives the potential employee a chance to open up right off the bat. Pay attention to things they say they want that you cannot or will not provide as an organization or in this specific role. If the potential employee mentions something your company can provide, it gives you a chance to make a note for the face-to-face interview (should that potential employee make it that far).
Effective #CandidateScreening questions let the candidate know this #hiring choice isn't just about the company, but them too. @ClearCompany
2. "Why did you choose us?"
Here is where you find out how much research the potential candidate did on your company before the job interview. How did the candidate answer? Now compare the first question to this question. The goal is not to screen people out, but to decipher if the job seeker has the capability of articulating their goals and ideals. If the candidate can attest to their talents and goals, imagine how they can communicate your company's talents and goals if they get hired.
3. "What can you contribute to our company?"
Why are you the best candidate for the job? What talents can you bring to the table? Here is where you find out what your potential candidate pledges to your company. What is their "it factor?" How can this candidate diversify your talent pool? Listen for specific details or examples of similar tasks performed previously. If you understand what the position needs and how current candidates can fit into the position, it will be easier to fill your open position in a time efficient way.
"Leadership skills are often considered to be the most valuable form of human capital found in an organization. Spying leadership potential early in an employee's career allows organizational leaders to assist the next generation of leaders to reach their maximum potential."

- Mark Williams, Management Training Specialists.
4. "What attributes are you looking for in a team/employer?"
In order to find out if a potential candidate will survive your workplace environment, you need to see if they will get along with the person managing them. Listen for specific attributes the potential candidate states as important or not important as far as employer characteristics go. A good clue to see if the candidate is positive fit for your company is hidden within the things they mention as good attributes. If the candidate lists a bunch of things they hate that employers do, you have spotted a red flag.
5. "How would your past experiences influence decisions you would make here?"
This gives you a window into the potential candidate's employment history. The most recent job a candidate had is most likely to be similar to the one you're offering. But the last piece of the question is the most important.
Build a set of #interview questions that lets #candidates know you're here to fill their career goals too, not just the company's. @ClearCompany
6. "Who inspires you? Why?"
Learning about what types of celebrities or other professionals who inspire your candidates gives leaders a unique insight into desired behaviors and actions candidates aspire to have. Those who inspire us, whether it's a thought leader, author, artist, previous boss or family member, typically act as a mentor. If your candidate mentions looking up to role models who are known for success, strong educational backgrounds and ambition, you're in good business!
7. "What do you do best?"
This question is a more realistic version of the ever popular interview question "What's your superpower?" "What do you do best?" asks candidates what they like to do in their free time. Where do they express themselves? You might find a quality that could be fused into the workplace. This information isn't just nice to have, but can be used for later career development and retainment tactics. Professor Andrew Oswald, researcher, reported from a study that companies who invest in employee support and satisfaction tend to succeed in generating happier workers. Asking candidates for hobbies is grounds for potential career growth and creativity depending on the role you're hiring for.
8. "What motivates you to come to work every day?"
Many would assume money would play as the highest motivator at work, but Tinypulse surveys debunked this. The number one reason employees go the extra mile at work is due to peers and camaraderie. Dig for unique responses with this question to see if you can find some personal insight. It's important for managers to get to know their employees personally so they can later help them succeed and achieve goals through work.
"If employers approach employees from the perspective of 'Your work here will make you more successful at this company, and elsewhere,' employees will recognize the commitment to development, feel more appreciated and understand that their employer invested in them"

- Rick Devine (@rick_talentsky), from TalentSky Inc.
Does this candidate have a family at home that motivates them to earn a decent wage? Perhaps they love to travel or they have a passion for working for companies in your industry because they believe they're giving back to the community. Self-motivation is an important quality to have in your team members. If this one gets shrugged off by your candidate with a lack-luster "paying off my student loans?," maybe take a pass.
9. "What makes you tick?"
There are aspects to every job that are less than exciting, but the right hire will be able to look past them. Ask candidates what bothers them or kills their mojo. If they describe themselves as someone who thrives in a fast-pace environment, accounting might not be the right role for them. When you ask this question, you're also saying, "How can we best work together?" We want candidates to know we're listening to their needs too, not just filling our own.
10. "Tell me about a time when you overcame a challenge."
This question identifies a candidate's problem solving skills. The candidate you're interviewing could be qualified in every category, but what happens when a crisis hits and their tool box lacks quick thinking skills? This isn't a deal-breaker for most roles, unless you're filling a leadership role, but these details will greatly help you pair teams. Perhaps you had planned to hire this candidate onto a specific team in your company, but their problem solving skills would be better suited on a team who commonly lacks that skill. Behavioral questions like these are tougher for candidates to answer, but give HR a much deeper read on how a person works instead of the cut and dry information provided on their resume.
Effective screening processes help teams recruit more A Players by enabling them to move faster, get interviews with top applicants and make offers before the competition does.
Read more about candidate screening best practices
to get to the core of your talent management!
Gaining insight as to what that previous jobs entailed is crucial to curating a position for this new potential employee. This information gives you evidence to their credibility and value as an employee in the field, or perhaps the exact opposite depending on how the previous position ended.
Sticking to effective questions that elicit a passionate response will guide your interviewing process into a new realm of efficiency. See how you can incorporate a seamless video interviewing process into your recruiting process.
You don't need a dedicated sourcing team to get ahead of competitors on talent. Take a free demo with ClearCompany's Applicant Tracking System and get ahead with your candidate screening strategy.
Post Updated on September 11, 2018.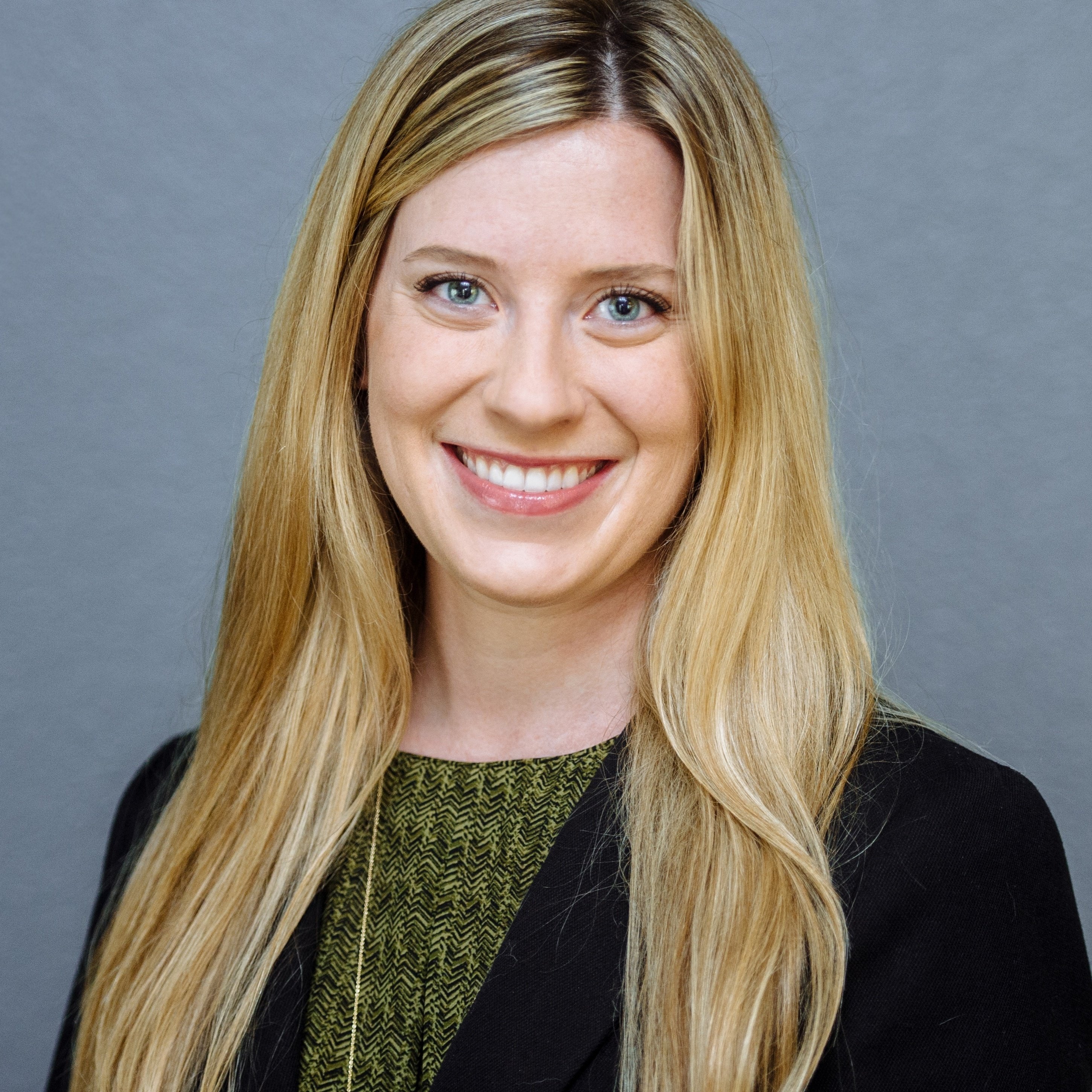 Sylvie Woolf
As Director of Client Service, Sylvie actively works to scale and grow our business, while driving value and customer success at every level. Sylvie directs our department's remarkable team of specialists who consult with and support ClearCompany's diverse clientele, delivering best-in-class client service. Sylvie serves as a strategic partner to executives within our client base, ensuring that our platform not only assists with administrative concerns, but also solves for large-scale business needs.