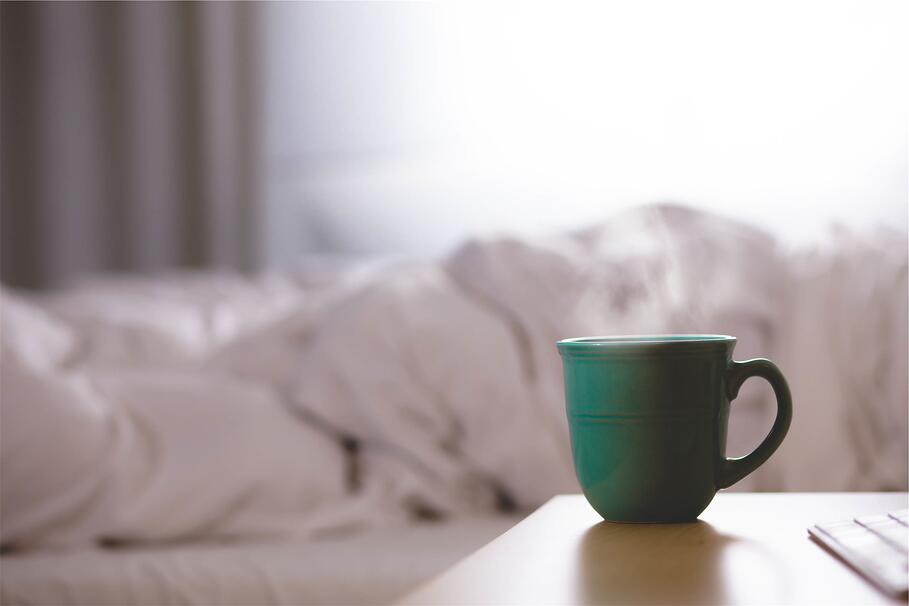 You're a manager at a large firm, and as you sit down to start your day, things look good. Your team is working diligently, and when you ask everyone how they're doing, they reply with a curt, "I'm fine." So everything's going great, right?
Well, there's a good chance things aren't as great as they could be. Even worse, you're part of the problem. Want the stats to get buy-in for building company culture? Read them and get cracking!
88% of Your Employees Aren't Passionate About Their Work (Tweet This)
Some recent stats reveal just how "not fine" those employees you passed on the way to your office are. 88% of your employees aren't engaged with the work they're doing, and 54% of high-potential employees are so bothered by their job they're thinking about leaving. Only 12% of them are actively interested in what they're doing. Whether they're being assigned tasks they don't find valuable or may not be in the right position, your workers are most likely not as into their work as they could be.
The Fix: Implement a "check in" system where you ask what your employees are doing and what they WISH they were doing (professionally). Perform this monthly if possible in an informal, casual way.
Disengaged Employees Are Costing Employers $5 Billion Every Year (Tweet This)
What does it mean if your employees aren't engaged? It means they're more likely to leave. The annual cost to replace employees adds up to about $5 Billion every year, reports a recent Pulse of Talent survey. You might think not everyone needs to like what they're doing in order to do great work ("work isn't supposed to be fun," you might say). Those uninterested and disengaged workers are adding up, and it is costing you.
The Fix: Use this knowledge to get buy-in from the executive team for a goals or performance management system. Use the money you'd lose to invest wisely and show a return on that investment.
75% of Your Workers Are Leaving Because of You (Tweet This)
Okay, maybe not you specifically; you're probably a really nice guy. However, the numbers aren't in your favor. Unfortunately for you, 75% of employees don't leave their job, they leave their boss. For the majority of your workers who are disengaged, company culture could determine whether or not they'll stay. Like it or not, you're a big part of that culture, and if your management style doesn't motivate your employees — or worse, makes them feel as though you're in the way — they will end up leaving.
The Fix: Just because you're on top of the heap doesn't mean you stop learning. Take stock of your team's goals and needs and then do your level best to remove obstacles from their paths.
You Won't be Able to Pay Your Workers to Stay (Tweet This)
Here's another misconception most managers have: if an employee is on the verge of quitting, offer them more money! Unfortunately, that probably won't work: 89% of employers think their employees leave because they're not making enough money, but only 12% of employees agree. It's more than just money: it's culture.
The Fix: Start implementing "stay" interviews now. Your people want more opportunities, freedom, advancement and training. Not more cash, so use the emergency counter-offer budget on something that might actually work!
64% of Employees Don't Like Your Culture (Tweet This)
You may think you have a strong culture. You make jokes at lunch and everyone at the table laughs. You have Saturday morning pickup basketball games, and Jerry won employee of the month today. Those minor perks may not be enough, since 64% of employees do not feel they have a strong work culture. You're going to need more than the occasional complimentary candy bar to get your employees motivated.
The Fix: Take some time to discover the sub-cultures at your company. Some employees just aren't cut out for happy hour and pickup games but they may have organized a book club over lunch or an open mic contest. Find what you can support (not take over) and build on that.
Companies With Happy Employees Perform 20% Better (Tweet This)
If your employees are unhappy, they may be underperforming. Happy employees outperform unhappy ones by about 20%, earn 1-3% more revenue, perform 2% above industry standards, and have a positive correlation with shareholder returns. Happiness isn't always as important as engagement, but keeping your employees happy is always something to think about, especially when…
The Fix: Happy is good, but engaged is better. Trying to get both may make you crazy. Remember the saying "you can't make everybody happy all the time". Work should be as fun as you can make it but the happiest employee is one who can see the impact of her work.
Your Unhappy Employees Are Costing You Productivity (Tweet This)
Happy employees are 12% more productive, and unhappy ones are 10% less productive. In total, these unhappy workers are costing American business over $300 billion each year. If you don't want to contribute to that number, you may want to invest in making your employees happier, whether you're instilling a sense of ownership in them or keeping them in the know.
The Fix: When looking at low productivity via a goals tracking module or performance management system, keep in mind the circumstances of the employee you're evaluating. Causation isn't correlation but if you can tweak a few things about your employees' workspace and headspace, offer it. It may boost your bottom line!
Learn how to find the right performance management system for your organization and take a demo to see our performance management system in action.