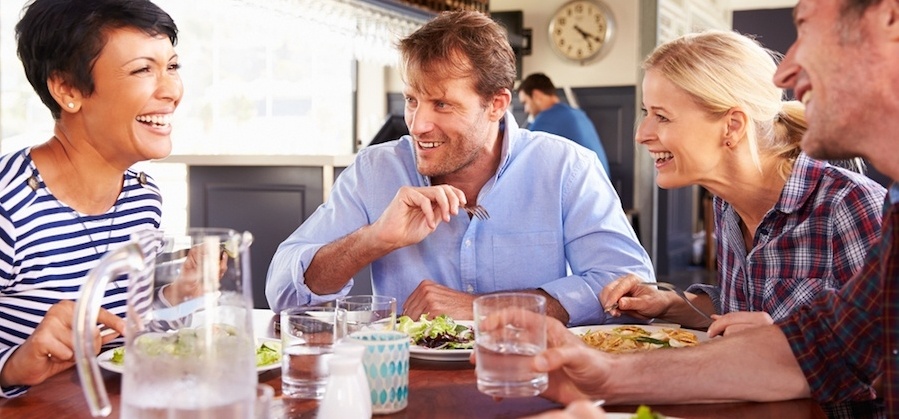 Whether you started at the beginning of the year or are just now starting to figure out organizational and personal goals in your company, you might find the process time-consuming and a little daunting. But there are numerous reasons to do it. Goals increase productivity, boost employee communication, create managerial accountability, and challenge top performers. What's not to love? Well, when it comes to employee goal setting, the road to effectiveness is difficult to map out and evaluation is complicated.
For many HR professionals and managers, the process of setting the right employee goals and communicating those throughout the organization can be nightmarish. In some cases, a team or department will start the goal-setting process with no structured plan, leading to frustration, confusion, and ultimately chaos. While goal-setting for employees can sometimes feel like a waste of your time and that of everyone else's, there are many benefits to creating a great process for setting goals that are both repeatable and scalable.
The first step is to get the rest of the workforce on board with goal-setting. Goals are great for organizations, no doubt. But goals are also fantastic for your employees. They allow workers to know where to focus and spend their time, which projects deserve more energy and attention, and, come performance review time, can be a concrete example to prove their value to the company. But, how well are managers performing in terms of helping their employees set individual performance goals? Not as well as they should. If you're wondering why employees are only reaching 10-20% of their goals, this could be why.
Download Maslow's Hierarchy of Work Needs!
The problem is, there are so many possible reasons employee goal setting isn't being done effectively by management, it's hard to pin down just a few to discuss. The problems might come from a lack of top-down transparency, inconsistency in alignment with company values, an overabundance of micromanagement, and more. Instead of looking at what not to do, let's look at what managers can and should do to achieve successful employee goal setting. You'll also find some examples of employee goals your teams might set.
Need to learn to set #goals successfully? @ClearCompany has the #PerformanceManagement tips you need! Read more:
#1. Align Employee Goals with Company Goals
Although some employees might think so, managers don't just exist to help employees reach their own professional goals. While many managers do care about their employees personally, their job is to develop employees for the continued success of the company. It benefits both the manager and the employee when employee goals align with the overarching goals of the organization, and it helps steer goal-setting in the right direction. This is not ground-breaking news, but it might surprise you to learn that more than 80% of managers say that their goals are limited in number, employee-specific, and measurable. So where is the disconnect between managers and their employees?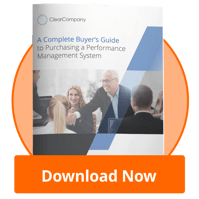 Alignment can be difficult if managers don't understand the strengths, weaknesses, and intrinsic motivations of their people. One surefire way to familiarize managers with their employees' wants, needs, and goals is to establish open and honest communication. They should try to increase communication to at least once a week, especially during big projects, and track each employee's progress to identify strengths and areas of improvement. Finding the time to personally communicate with each employee isn't easy, but the benefits are worth it in the long run.
Examples of Aligned Goals: Your company's objective next year is to introduce new branding, including a new logo and color palette. This is a long process involving many employees and several different goals. Teams and employees can align their goals to contribute to the completion of this company goal. Aligned goals might include:
Marketing will select and vet three branding agencies in Q1.
The VP of Marketing will present the top agency choice to the executive team at the end of Q1.
Executive team members will select an agency in the first month of Q2.
#2. Collaborate with Employees to Set Goals
According to recent research done by Gallup, only about half of employees understand their job expectations and, even more concerning, managers aren't even sure of what is expected of them! Especially when you consider that among employees who strongly agree that their manager helps them set performance goals, 67% are engaged.
If employees aren't aware of what they should be working towards, they are just existing, not developing themselves or the company. Managers can combat this, too, by including employees in the process of goal setting. When it comes to goal setting for employees, discovering strengths, weaknesses, and career aspirations should be a team effort so managers can easily and frequently assess their work, set milestones, and think about the big picture. Only 26% of Millennials feel their employers are actually invested in their professional development. Collaborating on goals will help them feel connected and will allow them to plan reasonable, attainable, and concrete goals with managers.
Examples of Collaborative Goals:
The employee will learn [NEW SKILL] and apply [NEW SKILL] on [PROJECT] to start Q2 2022.
The employee will begin training [TASK] starting in Q1 2022 and take full responsibility for [TASK] in Q2.
#3. Make Employee Performance Goals Challenging, but Attainable
"Shoot for the stars" isn't really an analogy that works for performance management. Managing employee performance is all about practical, attainable, and realistic goal setting. While having ambitious goals shouldn't be a bad thing, it can negatively impact employee morale and engagement. Moreover, setting goals that are too high can burn out employees. If their goal is to "sell as many printers as possible," eventually they're going to hit a wall, and productivity will decrease. Micromanagement is also a danger here—of those who had experienced it, 71% said micromanagement interfered with job performance. Once a manager sets a goal for their employee, they must trust that employee to complete it but remain available if the employee requests help.
However, goal setting for employees shouldn't be too easy. An overly simple goal will leave an employee bored and stagnant in their development. Instead, managers should assess each employee's strengths and craft goals based on individual development. One thing that should be avoided is expecting each employee to meet the same goals. They are not the same person and goals should reflect that; personalization is key. And always remember to make goals SMART:
Specific
Measurable
Achievable
Relevant
Time-bound
Here are five great sample goals for employees utilizing the SMART method:
Express your opinion and contribute to more team meetings
Produce more work on an efficient and effective timeline
Complete an advanced technical course to upgrade my skills
Develop and practice my coaching skills so I can help my employees have the ability to perform at higher levels
Provide high-quality customer service resulting in an 85% customer satisfaction rating on accuracy and timeliness
#4. Increase Engagement with Career Discussions
Tying employee performance goals to the big picture plays a big part in engaging and motivating employees to work toward goals. In fact, Gallup's Q12 research found that "clarity of expectations is perhaps the most basic of employee needs and is vital to performance." Take that idea one step further with career discussions. An employee wants to know what's expected of them in their current role as well as what roles they might end up in, so they know what to work toward.
When assessing and discussing employee performance goals, managers should "feel out" an employee's attitude toward their current role and see where they hope to be in the near future with the company. An easy way to do that is to schedule a one-on-one chat to specifically discuss career aspirations, or it can be built into the existing performance review process. Keeping employees looking to the future will make goal-setting (and achieving) more meaningful and motivating.
Examples of Professional Development Goals:
The employee will complete three professional certification courses in 2022 to be eligible for a 2023 promotion.
Employees will spend five hours per month developing their professional skills through webinars and online training.
Don't forget to discuss #career paths and goals for your success in #GoalSetting and #EmployeeDevelopment! Get more tips from @ClearCompany:
#5. Recognize Goal Achievement (or Lack Thereof)
Recognizing employee performance goal achievement — or any goal achievement — is another motivating factor to continued goal success. Employees will be engaged and motivated from the above tips, but oftentimes, realizing the success of professional development and accomplishing goals can take time. Managers can keep employees engaged by recognizing and rewarding them when they've met goals. Rewards can come in the form of a bonus, a pay raise, or an extra day of vacation. The possibilities are nearly endless. At the very least, managers should take time to personally recognize their team's successes, whether it's in one-on-one meetings or in front of the entire company or department. Feedback, both positive and negative, is one of the fundamental building blocks of employee development.
On that same note, managers should work to assess why employee performance goals aren't being met. Make adjustments to negative aspects of the work environment by recognizing the employees' efforts, providing valuable resources, and removing any obstacles that might hinder employees from doing their job well. Just as understanding strengths and weaknesses is critical to successful employee performance goal setting, it's also important to help employees fix their mistakes or identify areas where management is failing their team. Remember that every mistake is a potential learning opportunity!
Recognition Goals Examples for Managers:
The manager will offer specific praise to each direct report at least once per week related to their goal progress or achievement.
The manager will highlight one top performer each month at the leadership meeting.
#6: All Goals are
Not Created Equal
You can follow all the tips above, but they won't be much use if you create goals simply to create them. Guide your employees to set goals that push them to higher levels of performance. Goals like:
"Continue to provide exemplary service..."
"Keep hitting deadlines..."
"Maintain top placement on 1st page…"
don't push your employee toward improvement. And the use of them allows workers to stagnate in jobs, which can lead to disengagement. Encourage your employees to use "power words" in their very specific goals, such as:
"Improve hiring time by 20% by this time next year…"
"Increase sales by 10% more than the Stockton location…"
"Grow my regional territory to include…"
These goals are based on a specific action. It's almost a promise that the next time they sit down to review their goals, they'll either have hit the goal or have a compelling reason why they didn't.
#7: Consider Radical Transparency and Company-Wide Accountability
Visibility of goals within a company holds the employees more accountable to their boss, their own team, and the company as a whole. Posting goals for all to see, and celebrating them when they're met, is a great way to improve transparency in your organization. While this idea isn't best for every company or organization, considering whether it's right for yours could make your performance management process even easier.
Company and team accountability is also a great way to get everyone in the organization on the same page. What are the company's high-level goals for the month? Quarter? Year? Next three years? If you can figure these out before the goal-setting process, you'll give your teams and employees a framework for their own goals.
In the end, goal setting for employees is at the core of planning and achieving organizational goals. This is an area that is often put on the back burner or not effectively carried out in many organizations. With the help of these tips, along with the right outlook, managers can start improving how they guide employees in setting performance goals and ultimately push their organization one step closer to achieving success.
If you need some guidance on setting and tracking specific, measurable employee goals, ClearCompany's complete Performance Management System does it all and has all of the goal-setting tips you need. Schedule a demo today to get the details from one of our experts.