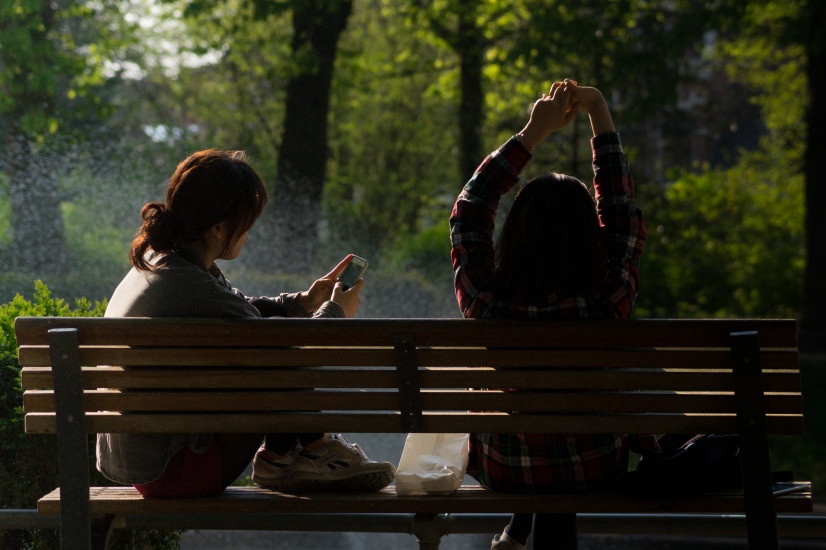 Millennials… Glued to their phones, posting everything to social media and spending more time on the internet than their preceding generations. Yes, these are quasi-negative stereotypes, but that doesn't mean you should engage them any less than other workforce generations; nor are they the only generation to use their mobile device frequently. Use this stereotype to your advantage in recruiting.
Some companies use interviews as an opportunity to reach out to candidates, others use surveys during the recruiting process. Other organizations, take candidate engagement to a whole new level. They use the impact emerging technology on workers' tendencies toward mobile engagement and reach out to them via text messaging.
Not All Candidates are Millennials (obviously)
First, you have to understand those in your talent pool who use their cell phones on a regular basis to communicate. With all of the articles about how to attract, engage and retain Millennial talent, one might believe they are the only generation out there to recruit. While they are known as highly mobile candidates, they aren't the only ones who use their phones and tablets to communicate.
Perhaps not so unusual, 79% of candidates between the ages of 18-44 (yes that includes Millennials and Gen X) have their cell phones with them 22 hours of the day. Assuming that Millennials are the only generational candidate demographic as comfortable with their cell phones as fish are in water is not only faulty, but potentially detrimental to your mobile recruitment strategy. So remember that texting candidates can open up entire worlds of talent, not just entry-level folks.
Benefits of SMS in Recruitment Strategies
Second, your recruitment team has to assess whether or not integrating SMS into your mobile recruitment strategy is beneficial, much less plausible to your campaign. Even with the rise in mobile strategy, only 24% of HR professionals feel the ability to apply for a position with a mobile device adds to the candidate experience. Candidates may not use SMS to apply, but it is definitely part of how they receive and send information around and about jobs. However, recruiters have a different take than their Human Resource counterparts; take a look at these numbers:
More than 78% of recruiters use text messaging to schedule interviews.
More than 76% of recruiters use text messaging to confirm these scheduled interviews.
Furthermore, 80% of recruiters use text messaging to follow up with candidates after their interview.
Face-to-Face Contact?
Considering 81% of those who own a cell phone use them to text, it is an easy, quick, and efficient way for recruiters to contact their candidates. The question then is: do you lose quality face-to-face contact when your organization perpetuates digital communication? It's not an uncommon practice for recruiters and candidates to communicate through text; in fact, 31% of them do so. The third point to consider, then, is the amount of time during the hiring process spent on a mobile device. You have to decide what kind of communication and how much of it you are willing to divulge to SMS. In most cases, SMS is not trackable, thus it's difficult to report the efficacy of using text messaging to further candidates through the recruitment funnel.
It largely depends on the talent pool. A predominantly younger demographic - i.e., Gen X and Millennials - would be more receptive to texting as a means of professional communication. A combined 43% of job seekers consider text messaging to be professional communication while 32% deem text messaging unprofessional.
Only 19% of job seekers say it is slightly unprofessional for recruiters to text candidates.
So, recruiters largely have to understand the industry, the company culture and the demographic of their candidates to decide whether or not SMS is a viable addition to their mobile recruitment strategy. One great way to find out is to offer the option to candidates themselves. Add mobile and SMS options to your job ads, or take a closer look at the traffic your website receives from mobile users.
Recruiters understand the proclivity towards text messaging, but choosing to add it to the recruitment strategy has many other factors involved. It is important to recognize that while Millennials have the mobile-addict stereotype, they are not the only a working generation who uses their mobile devices frequently. Recruiters can also use an SMS strategy to engage Gen X candidates, as those under the age of 45 see text messaging as acceptable professional communication. Mobility is clearly a staple in the world of recruitment, but it's your job to decide whether SMS is a viable addition to your mobile recruitment strategy.