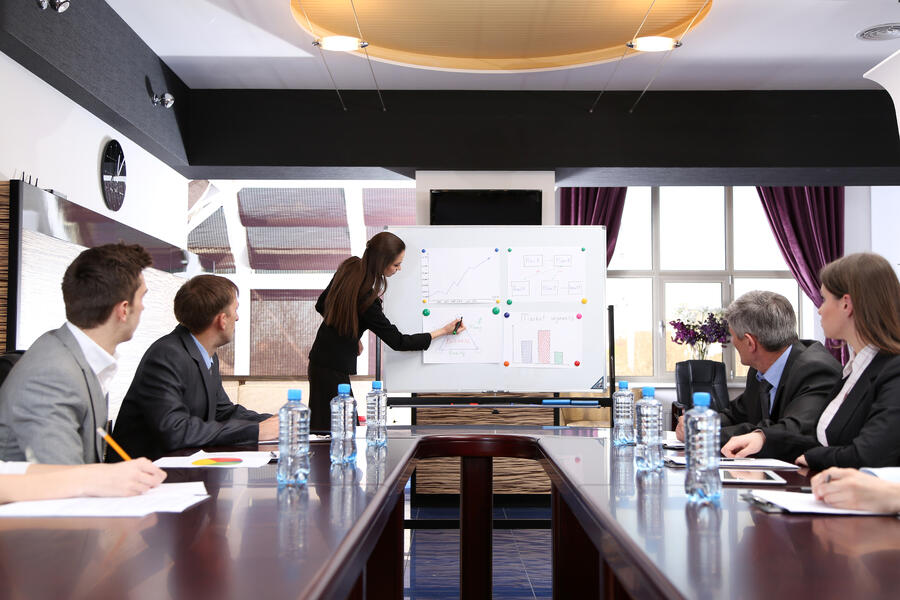 Talent Management. Even the term can be frightening. Talent Management encompasses so much that it can be difficult to know how to improve it. In this article, we scour research, consult experts and break Talent Management into distinct areas to make it easier.
How Can I Improve my Talent Management Strategies?
Invest in company culture immediately.
Take stock of your management team and satisfaction levels of employees.
Highlight or create growth opportunities in your organization.
Focus on getting employees the tools and equipment they need to do their work.
Show employees they are valued through feedback, rewards and recognition.
Encourage friendships among your team.
The state of work, as it relates to company culture and professional growth, has been weighed and certainly found wanting. As Gallup revealed, only about 13% of the current worldwide workforce are fully engaged in their work. It is apparent traditional talent management is not as effective as it could be. So, where does talent management need to improve? These are key areas of importance:
Company culture
Satisfaction
Employee growth
Tools for Success
Employee appreciation
Peer to peer feedback and recognition
Now, if there are so many underlying issues then why are managers and leaders not making the necessary changes and improvements to help their employees and their business? The honest answer is that there is some confusion around the difference between talent management and performance management. For clarification, here is a definition from talent management strategist, Dr. John Sullivan (@DrJohnSullivan):
"Talent Management Defined: Talent management is the integrated process of ensuring that an organization has a continuous supply of highly productive individuals in the right job, at the right time. Rather than a one-time event, talent management is a continuous process that plans talent needs, builds an image to attract the very best, ensures that new hires are immediately productive, helps to retain the very best, and facilitates the continuous movement of talent to where it can have the most impact within the organization."
Experts in employee engagement, TinyHR, revealed the seven key trends impacting today's workplace with data from their 2014 Employee Engagement and Organizational Culture Report. The extensive research came from over 500 organizations and over 200,000 responses. Here's what they found, and what you can do about it…
64% of employees do not feel they have a strong company culture.
Study after study establishes a strong connection between financial performance and company culture strength. Many of our client organizations don't realize just how impactful this connection can be. Understanding the business value of investing in strengthening the company culture will usually lead to a reassessment of investments. Some companies are even appointing CCOs (Chief Culture Officers).

To help with this, you must first outline what your company culture needs to look like. What do employees value? What do you want to put emphasis on? After working together with your employees to develop a plan of action, take time to ensure everyone is on the same page.

Just as all managers need to understand how they can improve culture and what they need to focus on, employees need to understand what you are doing to improve their work environment.
49% of employees are not satisfied with their direct supervisor.
That one was expected…but half? The state of today's leadership training is dismal. Organizations have to stop pushing people to the top without the proper training and performance management to support and facilitate effective leadership. Every organization should have a formal management training program.

It's important for leaders to care about how their employees are treated. Listen to what your people have to say, provide them with the feedback they need to improve, and most importantly, show them that you recognize their hard work. A small amount of feedback can go a long way.
66% of employees see no chance for growth opportunities.
This is a turnover danger zone. Seriously, lack of growth opportunities often top the list of reasons employees choose to leave an organization. The good news is that very often, there is only a perceived lack of growth due to lack of communication. Leaders need to have regular career planning meetings (perhaps as part of performance reviews), to ensure their workforce knows about internal growth opportunities.

Create a learning environment inside your workplace to give employees a way to better themselves and learn so that they can grow. Besides providing the benefits of moving up in the company, this helps ensure that your employees are always using best practices and strategies. Easy ways to develop a culture of learning include: webinars, online courses, an employee book club and conference stipends.
Over 25% of employees do not have the tools to be successful at their jobs.
News flash: this is actually any leader's core responsibility –to facilitate. Again, the issue isn't usually that management won't provide these tools, but rather they don't have a process for employees to identify and communicate their professional needs. A culture that encourages feedback will help your entire workforce realize what their performance roadblocks are, together.

However, it starts even sooner than that. As early as training and onboarding, you need to be ensuring that your employees have a clear understanding of the tools they have to enable them to do their job. Are they missing something? Make sure they feel comfortable to contact you if they need/want a better software system, a new process, even a computer that runs faster. Employees need the tools they use to be sharp.
Only 21% of employees feel strongly valued at work.
The simple solution; make recognition part of the everyday dialogue. Yes, every day. Far too many leaders let a job well done go unnoticed on a daily basis. This has been known to negatively impact productivity, engagement and motivation –a few things that are connected with financial performance.

Simple ways to do this are through a performance management system. In order to accomplish this you first have to learn to pay attention to your employees. As a manager or leader you can get tangled up in your own tasks. So, make communicating with your employees a process even if it starts out as a scheduled, automated email asking how their day/week went.
44% of employees give peer-to-peer recognition when they have an easy tool to do so.
That one is pretty self-explanatory. Employees want to lift one another up; you just have to give them a way to do it. However, providing this is easier said than done. Our best advice - start out small. Once a week, ask your team to email one of their peers about something they did well that week. Then, overtime, you can transition to in-person recognition and even a small team meeting. There are tons of possibilities when allowing your employees to appreciate one another, you just have to find what works best for you and your team.
Peers and camaraderie are the #1 reason employees apply discretionary effort at work…not financial compensation.
Peer-to-peer assessment tools are far more important in talent and performance management than we have ever realized. Not only do these assessments give employees the chance to celebrate one another, they also create a more realistic picture of the overall performance of every employee.

Why? Because who better to judge performance than those who are with you 40+ hours every week? A manager can't see everything or be everywhere at once. So, it's no surprise that things get missed. Having things such as peer-to-peer assessments make it easier for you to get an inside look while also providing your employees with some much needed praise or criticism.

The state of talent management isn't looking so good, but there is plenty to be done. Remedying these common and costly workforce trends will mean reassessing investments in several areas of the organization. It is our recommendation that employers start with HR, the backbone of the talent management function.
Recent Posts: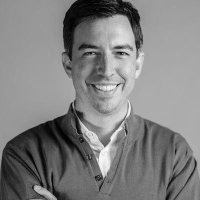 Andre Lavoie
Andre is the CEO and co-founder of ClearCompany. Prior to ClearCompany, Andre was Global Managing Director at Thomson Reuters, where he ran a 1Bn global business across 90 countries. Prior to Thomson Reuters, Andre was responsible for product development and operations at CCBN, a company he helped grow from a small start-up to number 36 on the INC 500.