Data analytics have revolutionized the way we do business — Marketing executives can track customer preferences to predict behavior. CFOs can get a real-time look at different business lines to track income, costs, expenses across the organization. HR executives, too, can leverage data analytics to understand talent trends, job fit, retention efforts, and recruiting strategies. In fact, 71% of businesses cite people analytics as a high priority in their operations. Your people are your greatest asset. Specific data sets, like talent analytics, help HR executives measure and understand how to place the right people in the right roles, and inform them on how they solve their most important organizational challenges.
20% of your new hires will quit within the first 45 days on the job. @ClearCompany has the #TalentAnalytics you need to make sure your people are happy. Learn more on the blog:
What Can Talent Analytics Do?
Talent Analytics help managers unlock key insights about performance and productivity. Through your people data, you can identify specific contributing factors that impact performance throughout your organization. Combining observation with measurable data means decision making can be more robust and targeted. These insights can be applied to the larger strategic talent initiatives, inform recruitment and hiring efforts, and help manage individual performance goals to increase the likelihood of success across multiple facets of the business.
Here are three key areas where implementing talent analytics can make an impact on business value:
Efficiency is Key
Today's job market is still in the candidate-driven, which means efficiency is important to streamline and expedite the hiring process for open roles. Talent analytics improve your ability to find, evaluate, and hire quality candidates quickly.
20% of your new hires will quit within the first 45 days on the job. An effective onboarding process can reduce that number and get your new employees doing the work that matters at a faster rate. Automating the paperwork helps the early stages, but getting your employees placed and ramped into their rule requires an understanding of the future potential of your new hires. Implementing people analytics helps create a fine-tuned and highly-focused hiring pipeline. You can organize and access past hiring records, manage standards for skill levels and job function, and set future delivery benchmarks — including how they'll be tasked and how they'll be managed. In doing so, hiring managers can quickly place and train new hires, get them to be autonomous and productive more quickly, and easily identify what's working, where opportunities lie, see future needs, and standardize processes and expectations.
Get a Clearer Picture
With talent analytics, you have the opportunity to view a snapshot of your company from a single viewpoint. You can standardize your reports to quickly gauge multiple facets of your company in context with one another.
Did you know? 71% of businesses cite people analytics as a high priority in their operations. Learn how @ClearCompany uses #TalentAnalytics to help you make the most of your greatest asset:
A key aspect of managing productivity is ensuring you're monitoring the overall health of your organization. Aspects of organizational health include:
Churn rate
Employee development, selection, and promotions
Employee demographics and diversity
Compensation discrepancies
Team dynamics
Executive Alignment
By keeping your finger on the pulse of your organization, you can more quickly identify and diagnose problems — allowing you to adapt with agility rather than resort to triage when an issue is allowed to continue for too long. Most importantly, you can view all of these things at once, meaning you have a clear, complete view at all times.
Improve Effectiveness
Talent analytics makes it possible for timely, data-driven performance decisions. Controlled data sets help examine specific areas of the business, and through easy-to-use dashboards, managers and decision-makers can easily see all the information in context. By examining the impact of measurable insights, HR executives have the capability to regularly assess the quality of hires in real terms. You can get a more tangible understanding of the aspects that make up cultural fit, productivity, output, and future leadership potential, and turn them into goals and training programs in order to standardize processes and increase efficiency in a way that is supported by real-time results.
Additionally, employee sentiment can be quantified and analyzed; the reasons employees succeed, fail, thrive, or become disengaged can be better understood, as can their response to changes, processes, or management tactics. Through talent analytics, you get a more holistic vision of what works and why it works, and how to standardize best practices throughout. When analytics are applied appropriately, the workplace is fairer, talent strategies are more impactful, personal, and meaningful, and productivity increases.
To learn more about the ways ClearCompany can help you leverage your talent analytics to tackle the most important organizational challenges related to hiring, managing, developing, promoting, and retaining talent, reach out to our product experts today.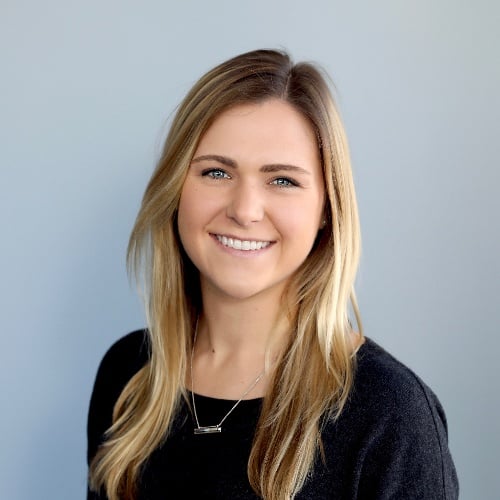 Meredith Wholley
As a Marketing and Event Manager, Meredith coordinates best-practice content and brand-awareness events for ClearCompany. With her career in HR tech, Meredith works closely with HR practitioners and is passionate about providing them with the tools and information they need to succeed.