We're halfway through the year, and here at ClearCompany, we really love creating content about how to make talent acquisition, performance management, onboarding and goal setting better for companies. In 2017, we've introduced new features, built out toolkits for HR Professionals that have been downloaded thousands of times and created presentations to help recruiters, managers and CHROs everywhere build their processes internally to the delight of their employees.
Start making your #TA, performance management, and onboarding a company-wide effort with these tips:
But there are some pieces that have stood out, and we want to highlight them now. While we're crazy about every single piece of content we create, we've gone back to find the most popular ones. Here they are, in no specific order:
Cost per hire is a metric that still has recruiting departments tussling over its definition, equation and importance in the hiring process. Here is a primer to help you build out the definition in your daily processes, team meetings and executive briefings. Bring it home with: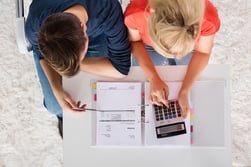 It's always a talent acquisition department's goal to lower their cost per hire, but calculating the actual cost isn't the easiest. Take a look at how you can accurately calculate your cost per hire and how to use that data to reduce your costs overall. We've even created a guide to help you build and manage your recruitment budget!
Interested in lowering your cost per hire? Read how!
Job descriptions can be either your greatest ally or your biggest enemy when it comes to getting the word out about your company. They inform hiring manager meetings, create job advertisements and generally get recruitment and hiring on the same page. All that and they need to help you attract the right-fit candidates. When they are bad or ineffective, it's an issue. Here's how to: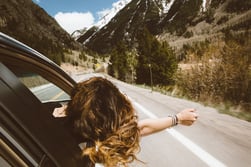 Writing job descriptions over and over again can be an unpleasant, repetitive task that hiring and recruiting managers have to do. It can often lead to boring, generic job descriptions that don't attract the top talent organizations are looking for. Our post breaks down the importance of job descriptions with easy-to-follow steps to creating ones that attract the talent you're looking for. Check it out!
Before you write your next batch of job descriptions, ask yourself these 7 questions.
Planning for the future isn't easy, especially when the workforce is changing the way it is. However, workforce planning is still one of the most crucial skills for an HR professional to understand. Look to this article as a guide to help you future-proof your role by learning how to plan for the workforce of tomorrow.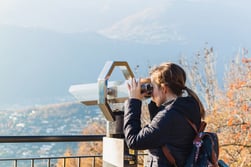 Workforce planning is one of the most important issues that human resources professionals are discussing. Still, many have not gone beyond the talking stage. The task of implementing workforce planning is daunting because it is so difficult to define. We have partnered with HR.com to ask HR Pros about their workforce challenges, focusing on their data and technology obstacles. View the results!

Candidates need a little help too, which is why we've started writing candidate-focused articles from the point of view of an HR technology vendor. Who knows better than a company who's processed over 13 million applications how candidates can get noticed, get past the ATS and really shine in the interview process!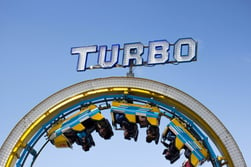 Getting hired at a reputable company doesn't happen as quickly as everyone involved would prefer, and that's exactly why we wrote this post. We're giving candidates tips and tricks to apply to their application, interview process and follow-up to get hired as quickly as possible. Take a look!
From Intern to Employee: The Right Moves to Make
Do you have any idea how to communicate with your hiring managers? If so, you might be in the minority! Many recruiters and talent acquisition professionals feel that collaborating with their hiring managers on recruiting needs is simply too much of a headache. However, we have the keys you need to start driving that relationship forward. Don't struggle, succeed with these tips!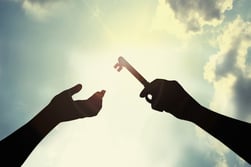 You've heard the struggles between Recruiters and Hiring Managers before, but what is the best solution to improve the collaboration for each person or department? Both roles are a necessity to making a strategic and suitable hire, yet it's not uncommon to find miscommunication between both parties when searching for talent. In this post we break down some interesting ways that both departments can work cohesively to hire the quality candidates that they're looking for. Read More!
Recent Posts: