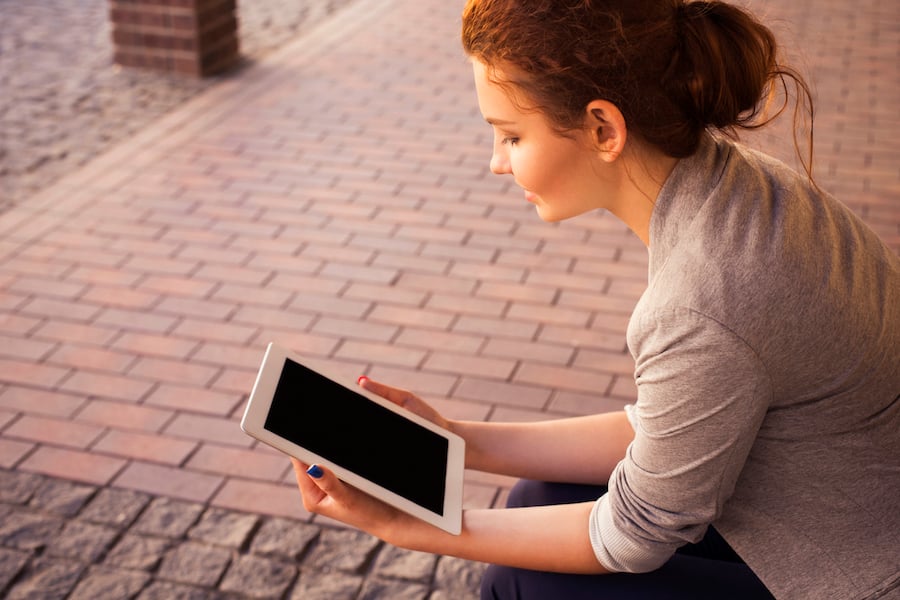 Though 9 out of 10 job seekers are looking for jobs on mobile, not everyone is implementing a strategy for mobile recruiting. Not everyone knows what it means to really recruit through mobile, either. In fact, there seems to be a lot of confusion about what mobile recruiting really is; some think it's interchangeable with social media recruiting (it's not, though the two are complementary in many ways). Others think it's not worth pursuing at all, and that candidates who want jobs will find their way to you if they're really interested.
But if you're looking ahead, you have to think mobile. But looking ahead also means looking down to see where your footing is. Before you plunge head-first into your mobile recruiting efforts, here are a few things you need to understand.
Your Metrics
Entering the world of mobile recruiting looks lucrative. With half of all LinkedIn profile views taking place on mobile and 68% of job seekers having viewed a job ad on mobile, it's hard to see why you wouldn't create a mobile website and wait for the candidates to start streaming in. But if you go in without knowing what your best avenues for recruiting are, you're going to get burned and lose out on those same candidates.
Jessica Miller-Merrell, Founder of Blogging4Jobs.com, warns prospective mobile recruiters to get their numbers in order before making any hasty decisions.
"[You] first must understand your audience and the metrics behind web traffic before you implement a mobile recruiting strategy. Recruiters need to get access to their Google Analytics numbers to understand their own web traffic visitors. Recruiters should also be demanding metrics and numbers behind the social recruiting sites, job boards and other communities to decide the most cost effective way to spend their money." - Jessica Miller-Merrell (@jmillermerrell)
Your Site
What does it mean to make your career website "mobile ready?" It means creating a brand new version of your site that works on phones and tablets more readily than the desktop version, which is often harder to navigate on mobile. When you're undergoing this process, keep a few things in mind. What job seekers want out of your mobile site is utility, not extravagance. They don't want a fancy presentation about your company and they don't want video after video and special flourishes. Since job seekers spend an average of 50 seconds looking at a job ad, they want to get in, see if they're a fit, apply, and move on.
80% of your career site should be devoted to the application process.
One great rule of thumb to follow in order to keep things simple on your site is the 80/20 rule. That is, you should keep about 80% of your career site should be devoted to the application process, with all the flourishes that help the candidate apply (like linking up their resume with a social media profile), and the other 20% to presenting you and your company in the best light. Chances are, if a candidate is applying, they know who you are, and you only have to sell them on why you're their best option. Don't give them a lecture on your company's history.
Your Audience
Depending on what industry your company is in, your mobile recruiting strategy will vary. Since the majority of industries don't budget for mobile, your industry could be the prime target of a new initiative in mobile recruiting. If you're in tech, for example, marketing your firm as the only one with mobile recruiting wouldn't be too smart. You'll want to find another way to appeal to this candidate audience.
However, if you're in construction, where only 29% of the employees are using social media and fewer of the companies in the market are using it, then there's a good chance appealing to the more mobile-literate could allow you to tap into a new demographic of job seekers. This targeted recruiting is vital in making sure your employment message reaches its intended audience, and could put you ahead of the competition when it comes to candidates.
Mobile recruiting is a powerful tool, but one you should use with caution. Used without a proper knowledge of metrics, website best practices, and the evolution of audiences, it can fizzle out your recruiting strategy and leave you spent. But if you know what you're doing, there's no reason mobile recruiting can't help you get the candidates you need.