Managers don't necessarily have a knack for management. In fact, a surprising amount of leaders in the workforce are placed in leadership positions without any formal training. When review time rolls around the corner, managers have to be prepared to lead this process effectively and confidently.
Don't shy away from, or rush through employee reviews. Reviews are what you make them. They can either be a tool for performance enhancement, engagement and productivity, or they can be viewed as a wasted tool that does not motivate within the work space, which is what 53% of surveyed employees believe.
22% of employees believe that employee reviews are just another corporate checklist item to get through. If you are required to perform reviews either way, why not make them matter?
Struggling with questions to ask your employees in reviews? We have some for you: #EmployeeReviews
Questions to Solicit Feedback
It is vital to remember that effective employee reviews aren't just given to employees; reviews are something that leaders and employees do together. A two-way dialogue is a must. The traditional one-sided review is dead for the following reasons: these types of reviews don't allow opportunities for managers to grow and learn from feedback, they don't empower employees with a voice and they kill collaborative thinking within employee/ employer dialogue. In fact, 40% of employees dislike employee reviews because they only represent a single point of view.
BONUS RESOURCE: We've created a useful flowchart to help you get the two-way conversation going! Download a copy of it here.
Instead of simply checking employee reviews off of your Thursday to-do list, ask these questions from 2020 IT Leader founder, Anthony Vigneron, which are aimed at soliciting feedback that managers can actually use.
What's one key strength you think I should leverage more in my role?

What's one thing I can do to help us be more effective in reaching our goals?

What's one thing you liked and one thing you thought could be improved?

What's one thing I can do to better support you in your role?

Name one thing we can do to make our meetings more efficient?

What's the one thing you like most about your job? What's the one thing you like least?
Step Inside Our Best Practices Library:
Our best practices library has an entire section performance management with key expert advice, toolkits and downloadable resources you can build into your very own performance strategy. Head over to the performance section for more insight into improving your review process and more.
Questions to Gauge and Establish Alignment
Reviews aren't just meant to be an opportunity for managers to gather information and dole out a rating. Yes, this is the process in which you find out what your team needs to work on, but more importantly, what you can do to help.
Steer clear of surface questions that require a simple yes or no, you won't learn much with those. Instead, ask questions that will grant you real insights into your workforce, and how you can become a more effective facilitator of their success. You can start by asking:
Can you please explain to me what you believe the company goals, vision and strategy are?

Do you understand your personal role in the company goals, vision and strategy?

What are your personal and/or professional goals?

What are your strongest motivators to come to work everyday?

Name some things that de-motivate you about your position.

Do you understand why we use the processes and practices in place?

What would you change about those processes and practices?
Read More on Aligning Goals with these 7 Best Practices
These questions will not only grant leaders insights on their workforce's current state of alignment, but they simultaneously establish the opportunity to create transparency by discovering the answers to each of these questions together.
The top 3 emotions associated with inaccurate reviews are frustration, anxiety and boredom. People also commonly find them to be demeaning, and a poor indicator of performance. We can't stress enough, that this leadership necessity, also known as employee reviews, doesn't have to be a negative experience!
Read More: 5 Quick Tips on Giving Better Performance Reviews
Vigneron believes that the first step in conducting effective employee reviews is to, "make the choice to live with your hands off of your ears." We're not talking about a checklist item, or a one-sided appraisal of the state of your workforce. We're talking about true engagement, emotional intelligence at work and performance management that actually makes a difference.
Would you like to know more about improving your 360, peer-to-peer, employee reviews? Performance management software can help streamline your performance appraisal process.
More On Performance Management Software
You should consider investing in performance management software if:
Employees complain about your current performance system or process
Your HR team spends a lot of time organizing performance paperwork and knocking on doors to track down completed reviews
You have a manual process that involves printed documents and excel spreadsheets
You're experiencing low employee engagement and/or high turnover rates
Too many employees miss goals, deadlines or cannot consistently meet KPIs
You are concerned that your current process leaves room for risk when deciding on promotions, compensation plans or terminating an employee
Look for a Performance Management System That Offers:
Traditional Reviews
Peer & 360 Reviews
Time-based Reviews
Completion Tracking
Fully Customizable
Continuous Performance Tracking
Real-time Feedback
Employee-Friendly
Quality of Hire
Predictive Performance
Comprehensive Dashboard
9-Box Reporting
Employee Development
Performance Management Key Features Include:
Easily-Navigated Dashboard
The top advantage to performance management tools are their ability to bring all key data and performance into one organized location. Award-winning performance management tools do that. They make it easy to navigate the data and information and help leaders make better decisions for their workforce. Meanwhile, employees can receive real-time feedback from their own dashboard.
Performance Review Cycles
Traditional annual review cycle or not, performance management software can help coordinate, organize, schedule and store review information. The software will send reminders to leaders, manage permissions as leadership changes and provide structure to the overall process, including scripts based on company values and the employee's role.
360 Degree and Peer Reviews
The power of peer feedback and 360 degree reviews can be exponentially rewarding if performed correctly. Performance management software can help ensure the process goes smoothly by providing structured and anonymous assessments. In some cases, there might be more than a few people involved in the performance review of one employee, so the software can track the progress of feedback to ensure each manager or leader has provided necessary input in a timely manner.
Customizable Review and Assessment Scripts
It is best practice to base performance on the unique values and goals of your organization, which means the annual review script should be different for a manager than it is for an executive, and nothing like the script of another organization. One size doesn't fit all, so the software should come with customizable scripts, scales and sections so that your performance management process fits the needs of your workforce, not vice versa.
Goal and Performance Tracking
Continuous performance and goal tracking allows leadership to see the progress of projects clearly while keeping in mind which employees are hitting the mark and which need guidance. And because it's available to the employee as well, everyone will be on the same page and aligned to the work being done, even between departments in real-time.
Learn more about performance management software and how it can bolster employee performance for better business outcomes across the board! Sign up to speak with a performance management expert on our team to discuss your existing strategy and how leveraging the right performance management system can improve your entire organization.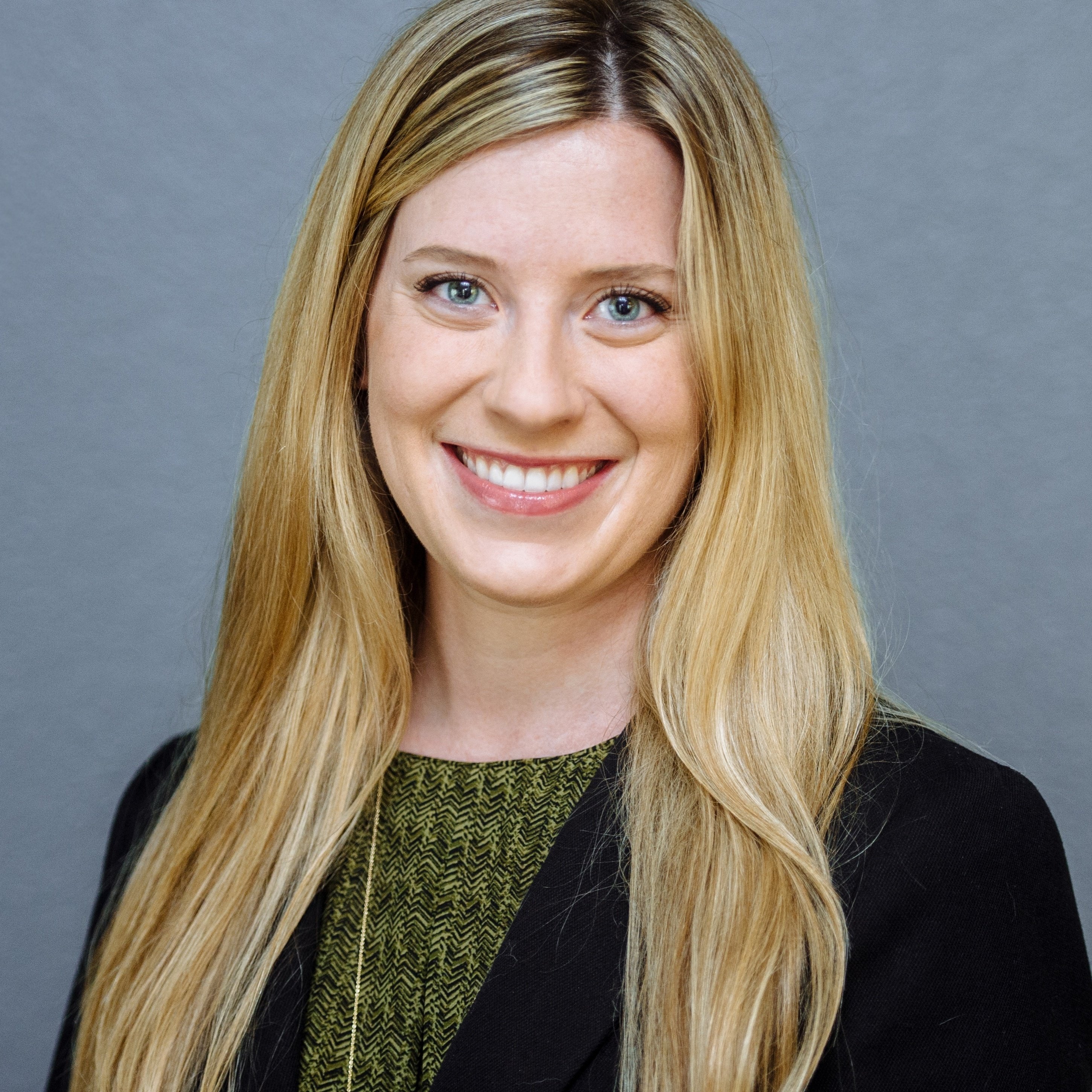 Sylvie Woolf
As Director of Client Service, Sylvie actively works to scale and grow our business, while driving value and customer success at every level. Sylvie directs our department's remarkable team of specialists who consult with and support ClearCompany's diverse clientele, delivering best-in-class client service. Sylvie serves as a strategic partner to executives within our client base, ensuring that our platform not only assists with administrative concerns, but also solves for large-scale business needs.