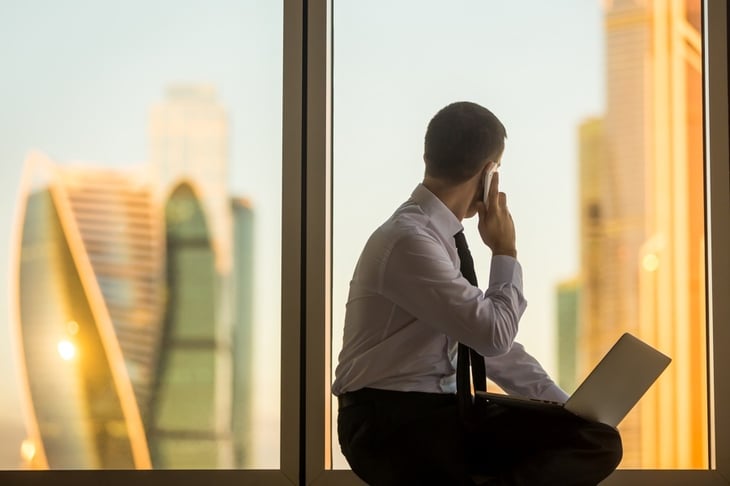 With the month of November comes a long list of business administrative duties. In addition to the nearing end of the year, there is also the start of open enrollment. As the open enrollment for 2017 begins, many employers may struggle to work with the requirements of the fairly new Affordable Care Act (ACA), as well as process how the new presidential administration may have affected the responsibilities of participating organizations. This post will help you prepare for 2018 ACA reporting.
Changes to the ACA
While there have been several attempts to change, adjust or end the ACA via executive orders, the IRS confirms that there are no alterations taking effect, at this time. Two letters from the Office of Chief Counsel written April 14, 2017 and June 20, 2017 verify this, which means that a large employer is still subject to employer shared responsibility payment if:
The employer does not offer coverage to a sufficient percentage of its full-time employers
Or
The employer's coverage is not affordable or did not provide minimum value to a full-time employee who obtains coverage on the insurance marketplace, or the employee receives tax credit or assistance
The only change from 2016 is that Form 8962 now includes instructions to small employers on accounting for Qualified Small Employer Health Reimbursement Arrangements (QSEHRAs). This allows small employers who do not provide group health plans to fund employee QSEHRAs, which will in turn be used for out-of-pocket medical expenses and nongroup plan health insurance premiums.
Have you caught up on the DOL overtime rule yet? Read it here.
Applicable Employers
Employers who had 50 or more full-time equivalent employees on average in the 2017 year are considered Applicable Large Employers (ALEs) for the 2018 filing period.
If you are an ALE, you will need to distribute Form 1095-C to each full-time employee, which holds similar distribution schedules and requirements to Form W-2. These employers are also required to file Form 1095-C and the transmittal form (Form 1094-C) with the IRS for each full-time worker.
Do you have 2018 #ACA reporting under control? Here's how you can get organized:
In most cases, employers with fewer than 50 full-time employees are considered small employers and are exempt from most, but not all, requirements. If you are a self-insured small employer, you will be required to file Forms 1095-B and 1094-B, as well as provide full-time employees with a copy of Form 1095-B. Small companies who are a part of a controlled or affiliated service group with at least 50 full-time employees are required to file 1095-C and 1094-C.
Full-time employees are those that average 30 hours of work per week in one month, but there are special consideration classifications. For a more in-depth dive into ACA employer requirements, please refer to the IRS website.
Important Reporting Deadlines
Employers will have to provide the 2017 Form 1095-C to eligible employees by January 31, 2018. Last year, an extension was granted, but there has been no similar change for the 2018 year up to this point. The 1095-C is considered a complicated form. For this reason, automation of such documents is recommended, especially since employers who file 250 or more information returns are required to file electronically with the IRS.
Below are the 2017 filing deadlines:
January 31, 2018 – 1095-C forms delivered to employees
February 28, 2018 – Paper filing with IRS
March 31, 2018 – eFiling with IRS
Reminder: IRS paper filing due Feb. 28, 2018! For more important dates/updates, read this:
Recommendations for 2018 Reporting
First and foremost, do your research on your particular Affordable Care Act (ACA) requirements. While much of the legislation remains the same as last year, your organization may have undergone changes that affect your qualifications and responsibilities. If you do not already comply to these requirements, consider the consequences and penalties as outlined in this Society for Human Resources Management (SHRM) post. Along those lines, be sure to consider what is expected by your talented workforce in relation to what is required by law. Employee benefits are still highly considered when candidates weigh employment options. With that, you should be sure to communicate employee benefits to your workforce. That includes what will remain the same and what will change. Your transparency will help employees plan and give them the ability to communicate concerns before they lead to turnover or unrest.
Struggling with tough employee benefits conversations? Read this!
Last but not least, note the requirement of the IRS: all employers who file 250 or more information returns are required to file electronically with the IRS. Access to a reliable benefits administration team or tool will become critical in remaining compliant and organized during ACA reporting.
The right technology can help your growing organization avoid costly administrative burden, as well as save time. ClearCompany's Benefits Administration solution will ensure compliance while providing a user-friendly portal. From open enrollment to reporting, our Benefits Administration works seamlessly with your already established talent management process. Tour it now!