ClearCompany is excited to share our continued recognition from G2, the trusted peer-to-peer software review site, with our inclusion in their Winter 2022 Grid® Reports. ClearCompany earned 32 badges across nine categories, including 13 new badges. We're ecstatic to be included in G2's reports thanks to the outstanding feedback from our clients!
ClearCompany's Applicant Tracking System is consistently named a Leader and Winter 2022 is no different. Our ATS was also named a Momentum Leader. The Momentum Grid® Report measures increases in web and social media presence, employee headcount, and the number of software reviews each year.
Our Onboarding solution continues to be a Leader in the category, and also earned Best Results, Best Estimated ROI, and Best Usability badges from enterprise clients.
@ClearCompany is a crowd favorite once again! Their software solutions earned 32 badges in @G2dotcom Winter 2022 Reports, including the #Leader badge for their ATS and #Onboarding solutions. Check out the rest:
ClearCompany's Performance Management platform was recognized as a High Performer and Momentum Leader. Our Employee Engagement solution was named a High Performer overall for the first time.
Here are just a few of the brand-new badges we earned across several software categories:
Candidate Relationship Management Software: Leader, Momentum Leader, and Best and Easiest to Use for enterprise clients in the category
HR Analytics: High Performer and Best and Easiest to Use
Job Description Management: Mid-Market High Performer and Users Most Likely to Recommend
Recruitment Marketing: High Performer and Easiest to Use
"Rankings on G2 reports are based on data provided to us by real users," said Michael Fauscette, chief research officer, G2. "We are excited to share the achievements of the products ranked on our site because they represent the voice of the user and offer terrific insights to potential buyers around the world."
"Our team switched over to ClearCompany last summer and we've been nothing but thrilled. It's incredibly easy to use, our applicant experience drastically improved and our communication between departments is next level. Our hiring managers know how to use it now and getting their feedback through the scorecard feature is pivotal for our team since many of them are remote. The customer support has also been above anything that we could have expected!" - Taylor D., ClearCompany user [via G2]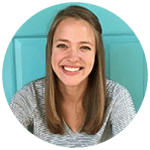 Learn more about ClearCompany: our Talent Management Platform is award-winning, we deliver a stellar product to our clients, and we provide an excellent work environment for our employees.
Ready to try our award-winning technology for yourself? Sign up for a demo from the ClearCompany experts.