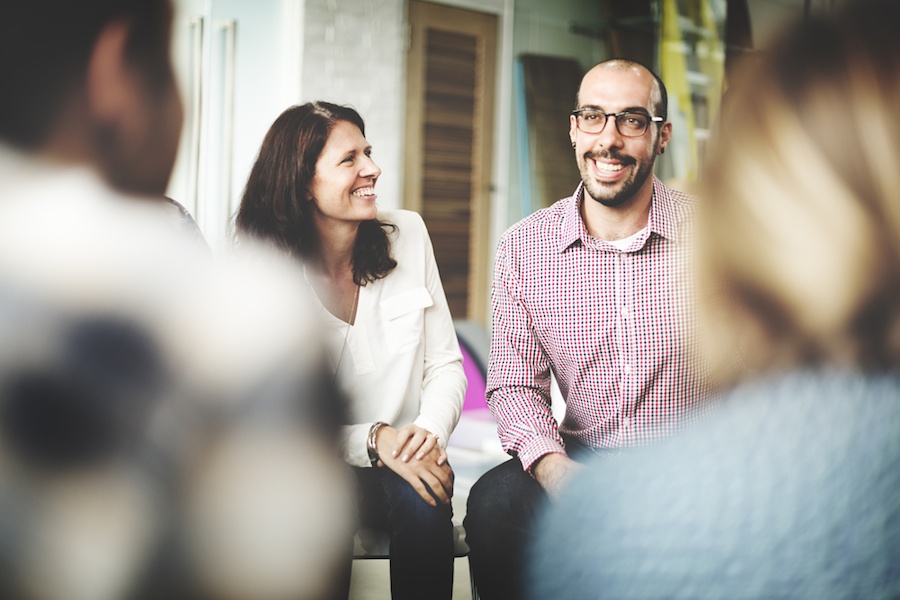 Effective employee reviews aren't something leaders do at employees; reviews are something that leaders do with employees. Use these questions to gauge and establish employee alignment with your organization, then follow up accordingly to solicit feedback from employees in regards to how they're managed.
This gives the employee the chance to provide upward feedback in a conversational dialogue, rather than a formal review setup, and gives managers and employees great insight into each perspective.
Download our flowchart and conduct the best employee performance reviews you've ever had!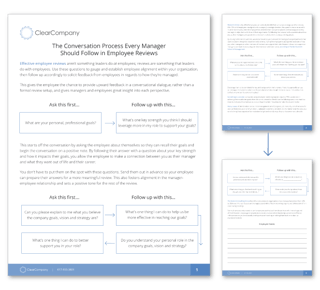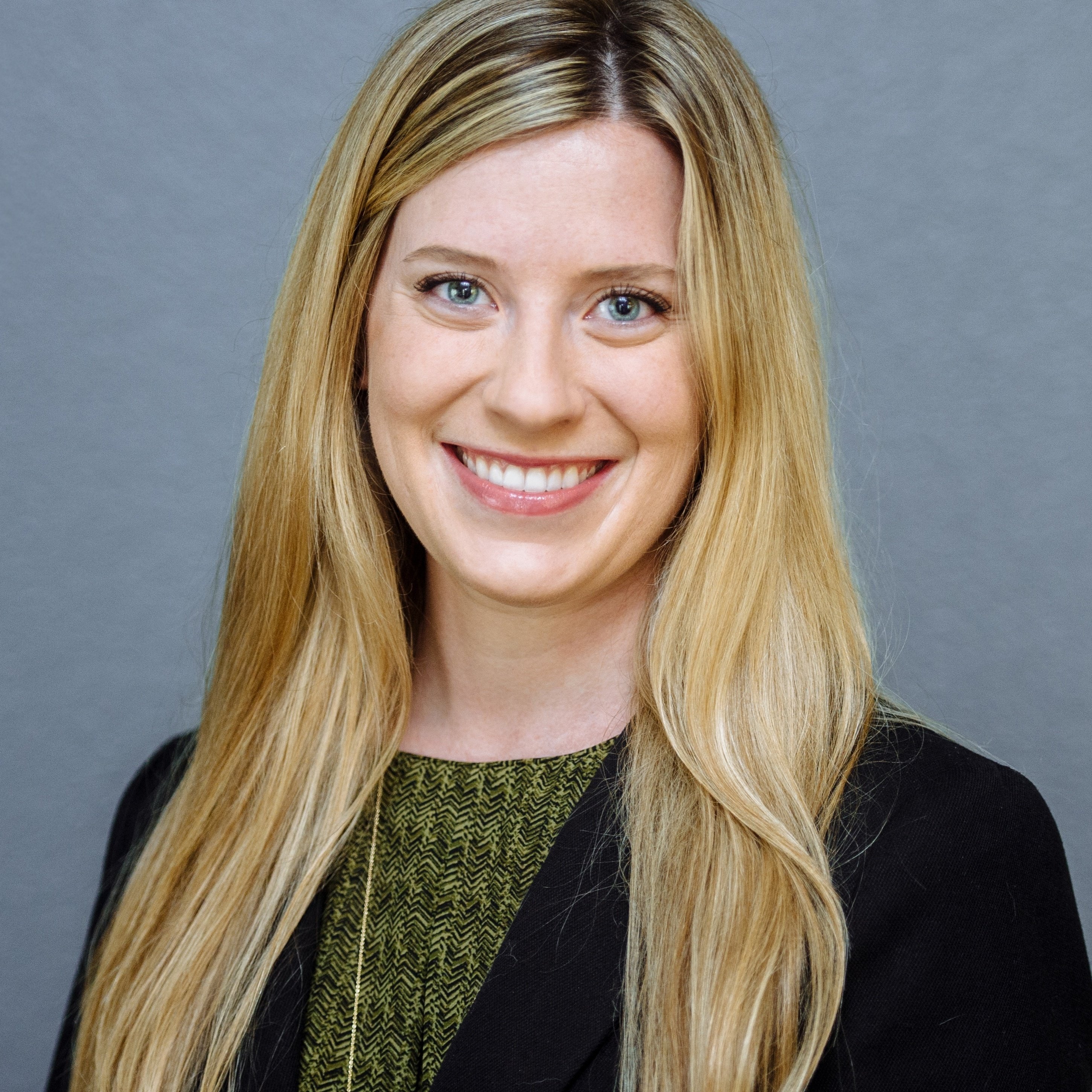 Sylvie Woolf
As Director of Client Service, Sylvie actively works to scale and grow our business, while driving value and customer success at every level. Sylvie directs our department's remarkable team of specialists who consult with and support ClearCompany's diverse clientele, delivering best-in-class client service. Sylvie serves as a strategic partner to executives within our client base, ensuring that our platform not only assists with administrative concerns, but also solves for large-scale business needs.