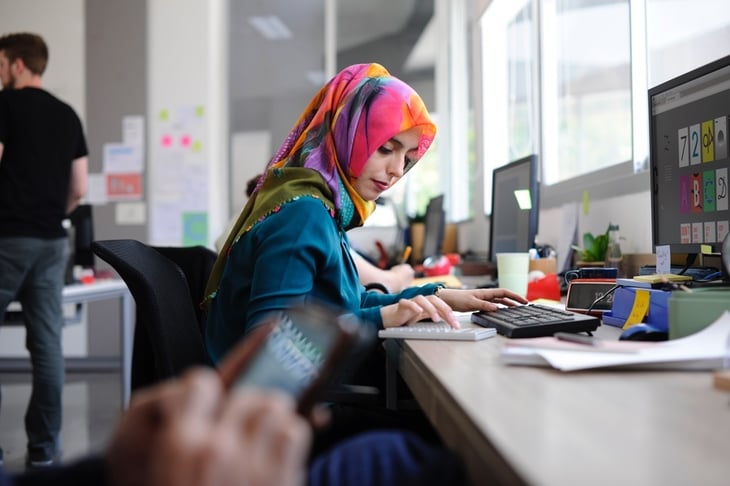 Diversity hiring is beneficial to both your colleagues and your company. If you want to increase engagement, productivity (inclusive teams outperform their peers by 80%), and even profits (6% greater revenue), diversity is the answer.
Unfortunately, despite these clear benefits, many have yet to implement necessary processes for inclusion and diversity within their workplace. Why? Because they don't understand how to make it happen.
That's where the evolution of technology comes in. Using tools such as an Applicant Tracking System or HRMS can help you establish diversity measures within your hiring and recruiting processes. Here are some other ways technology, in general, can help you on this path:
Job Descriptions
Acquiring a diverse team starts at your company's introduction as an employer: the job description. The language of your descriptions should be clear, to the point and inclusive. According to Felicia Jadczak (@felishdadish) and Rachel Murray of She Geeks Out, here are some of the ways an employer can create inclusive job descriptions:
Avoid specific gendered words. Instead, use 'they', 'their', 'people', or 'you'. These phrases include all and avoid mentioning 'he' or 'she' when discussing the type of candidate being searched for. Use software such as textio that checks for gender and other bias within job descriptions. It's a great way to not only double check your work, but learn from mistakes and see where else you can improve your diversity messaging.
Make requirements inclusive. You know what skills and training your candidate will need to have in order to do the job proficiently, but job ads with a long list of nice-to-have requirements can deter applications. Studies have shown that this is especially true in women who will not apply for a job unless they meet 100% of the requirements. Men on the other hand, apply when they meet at least 60%. Be sure to include those basic needs for the job, but take time to identify what isn't necessity. Save those bonus features for making assessment and interview process decisions.

If the job you're hiring for requires a very specific type of professional, consider keeping your req list short and supplementing with video. Introduce the team and manager or simulate a day in the life of the position. Additionally, consider implementing pre employment tests that will choose applicants based on their performance and merit. Even the best recruiters and hiring managers have unconscious bias. These tools help overcome that risk.

Talk about the people established in your company. Today's job seeker has been hearing about modern office cultures and developing their own idea of what type of environment they would like to work within. And with employee review sites, social media and the like, there are more than a few ways to dig into the reality behind a company's culture. In fact, today's job seeker is prone to research a company's culture and environment with 59% of candidates using social media to learn more about the employers that interest them.
Managing those elements effectively can take some strategizing, and your job ad can be a great starting point. Be candid by discussing your team, personalities and work ethics that thrive in your organization and how you approach work. Descriptors like casual dress, agile processes, fast-paced, etc will allow a candidate to connect to your company based on their own preferences and personality. If possible, include a message or video from current employees or the manager the position would fall under.


See how technology can be used to take your diversity #hiring to the next level:
Collect Demographics
Without understanding the demographics of your company you can't work to improve them to become more diverse. Even some of the tech companies with cutting-edge reputations for leading the future of employment are getting surprised by their demographic results.
This is where an ATS can be helpful in learning about your candidates and how successful you are in attracting diverse candidates. You can begin to see where your diversity is lacking and work with your internal staff to strategize a response. According to a study by Capterra, 94% of recruiters and hiring professionals say their ATS or recruiting software has positively impacted their hiring process. They are able to use its critical information to track, measure and collect the data required for successful diversity.
Introduce Internal Diversity & Inclusion Training
Diversity and inclusion training can do wonders for leaders and employees. Yes, much of the training will revolve around bettering your company policies and processes, but the value of this training surpasses learning new procedures and defining key terms. Sessions like these invite employees to discussions around their own comforts and challenges.
There are more than a few benefits to these discussions. First, workers who face unique challenges are invited to share those experiences with their coworkers. This will hopefully instill empathy and understanding among their teammates in addition to aiding their ability to work better together in the future. Diversity and inclusion training is a great catalyst for better inclusivity in a workplace. It kickstarts those difficult discussions so your team no longer operates as though the barriers exist. While that seems counterintuitive, it actually shows your diverse workforce that you are aware of potential issues and are actively working to make your environment the best it can be.


Hire like never before by using #technology to get the best, most diverse candidates!

And don't be afraid to include training like this within the onboarding process. Training and development is something that new hires have come to expect in the first few weeks of a job, so don't shy away from including it. Studies show 7 out of 10 employees say that a company's training and development help them decide whether they should remain with the employer. By including diversity and inclusion training upfront, you're signaling to new employees exactly what you value. Instead of backing away from development, focus on how you can make your onboarding program more engaging.
By using a software such as ClearCompany's Onboarding Software system, you can easily manage compliance and onboard new employees while also introducing ideas and diversity features your team is implementing. Most helpful is the idea that these new hires will have access to all this information whenever needed, making the training easy to absorb and remember.
Want to make technology work for you? Start with ClearCompany's Applicant Tracking System to help you track, monitor, and choice the best hires based on skill and experience. Drive talent success today by taking our free demo.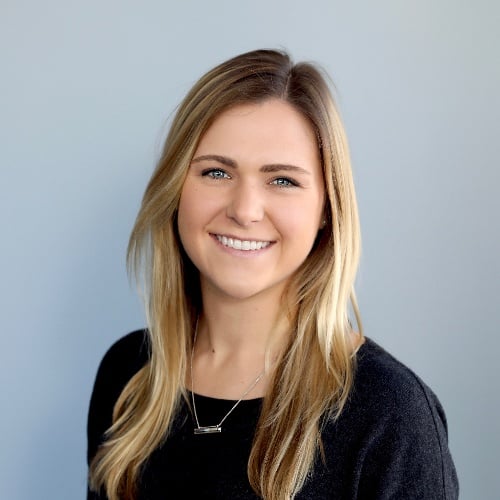 Meredith Wholley
As a Marketing and Event Manager, Meredith coordinates best-practice content and brand-awareness events for ClearCompany. With her career in HR tech, Meredith works closely with HR practitioners and is passionate about providing them with the tools and information they need to succeed.