Employee reviews should go far beyond a quick, 5-minute conversation where you ask them how they feel about the work they're doing and if they have any questions. In fact, 90% of performance reviews are ineffective. These infrequent meetings should no longer be viewed as a standard procedure that has to get done. Instead, performance reviews should be used to provide employees with detailed constructive feedback that aligns with your company's goals and values. Take advantage of this opportunity to promote business growth. After all, your employees are your greatest assets — ensure they're producing exceptional work that reflects what your business stands for.
In order to create an effective employee feedback strategy, begin by creating a review structure, then develop an ongoing coaching plan. Be sure to continuously follow-up and give employees feedback, which will not only help them achieve their personal goals but also strive for what your company is trying to achieve.
Build a Review Structure
What should you include in your employee review plan to ensure it accurately measures their progress? Before writing out your plan, begin by thinking about this particular employee's core competencies, your business's objectives and goals, and how they both tie into the employee's specific role. Here are a few crucial things to do prior to your employee review meeting:
Gather and Review their Previous Performance Documents — Without doing this, you don't have any benchmarks against which to compare their progress. Read their past self-evaluation/performance plan documents and analyze whether or not they met their goals, as well as their overall contribution to achieving your business's goals. Take note of any areas of struggle.
Determine Goals and Objectives — Once you have reviewed their previous performance records, you're able to come up with goals and objectives for your next performance review. The framework for this conversation should revolve around what they can do to make your business more successful using their core competencies.
Create an Agenda and Rehearse— In your agenda, be sure to include any follow-up comments relating to their previous review meetings, the goals you've just created, a slot for them to reflect on their progress and address concerns, and action items. Rehearsing may sound weird, however, it's an effective way to prepare yourself for the conversation and avoid any hesitation during the meeting. Transparency is key.
When is the last time you conducted a #performancereview? @ClearCompany's latest blog gives you all the info you need to strategically plan your employee reviews and give them constructive #feedback that boosts their engagement and productivity:
The feedback process goes far beyond a semi-annual performance review. In order to make your employees successful, you must continue to coach your employees throughout the year. Now, let's explore some effective coaching methods:
Employee Coaching to Develop
A

Players

In order for your employees to thrive in their role, it's important that you provide them with consistent support and encouragement. However, you must not lose sight of their areas of improvement and ensure they stick to their goals. To do this, you should implement employee coaching. By taking the time to coach your employees, you are not only contributing to their personal development, but also the growth of your company. Sixty-five percent of employees working in a coaching culture are highly engaged, making coaching an effective way of boosting productivity.

Employee coaching is broken down into two key components: feedback and goal setting. Through this methodology, employees are presented with a roadmap including the performance initiatives they want to achieve, and developmental training that guides them through everything they need to succeed in their role. Coaching goes far beyond pointing your fingers where you want to see the employee improve. Rather, it's about working as a team to come up with a strategic, thought-out performance improvement plan.

Does your company promote #coachingculture? 65% of employees that are coached at work are highly engaged with their assignments. Find out how else you can boost your #employeeperformance in @ClearCompany's blog:
Follow-up with Feedback
Coaching is not a 12-week training program — it should never end. In order to develop your A players, you need to be consistent in your coaching mechanisms and always follow-up with transparent, respectful feedback. One way to ensure consistency is by setting up a follow-up meeting each month. Set it up far in advance so it doesn't fall through the cracks. Before the meeting occurs, look at their progress and find any holes or gaps, and come up with a plan to fill them. Don't forget to use positive reinforcements to remind your employees you are there for them through their developmental journey. If you see their productivity has increased as a result of using a new prioritization method, praise them for it. This positive feedback will encourage the employee to more confidently improve in areas where it's needed. Transparency is the most important aspect of giving feedback.
Performance reviews, coaching, and follow-up are the essential ingredients of developing A player employees. This process makes for open and transparent communication between you and your employees, creates a clear sense of direction for employee development, and results in higher employee satisfaction and engagement. As you make your way through this process, remember to always use a framework that looks at the employee's specific role objectives and what your company is trying to accomplish. Keeping this in the back of your mind will make helping employees goal set and giving them important feedback much simpler and ultimately promote the achievement of your company's goals and objectives.
For more direction on how to create and measure performance goals, ClearCompany's complete Performance Management System will help you get there. Schedule a demo to learn more about the platform.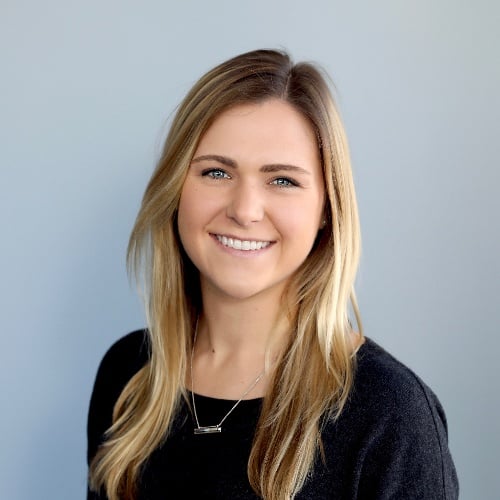 Meredith Wholley
As a Marketing and Event Manager, Meredith coordinates best-practice content and brand-awareness events for ClearCompany. With her career in HR tech, Meredith works closely with HR practitioners and is passionate about providing them with the tools and information they need to succeed.