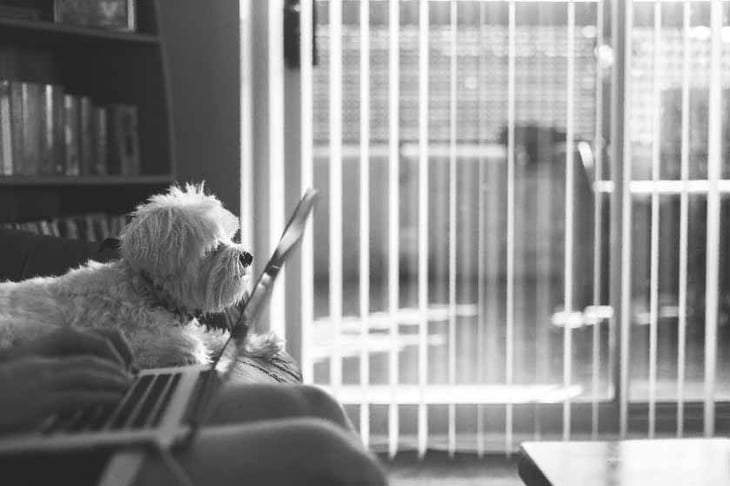 The following article discussing changes within the workforce was originally published in July of 2015. It has been recently updated as of January 2017 to include new statistics and insights to reflect any recent finding. Want more information on how the workplace is evolving? Take a look at our related articles:
The changing workplace isn't the office of your parents anymore. Three-piece suits ever so neatly accessorized with the perfect tie and skirt suits coupled with the perfect pair of pumps aren't staples of most work wardrobes anymore. The ideal employee isn't a "yes man," they are the team members that question convention and even (wisely) challenge the opinions of their supervisors. The way we think of work and the traditions that go along with it are changing with a digital separation of work and life and how employees are motivated to perform their best.
88% of employees don't have to wear suits or formal attire to work.
With the exception of some specialized professions, some offices that remain close to the traditional attire, or the occasional meeting that requires a bit more effort in the morning, most employees don't have to dress-up for work anymore. The ideal of professionalism isn't in the attire they wear to the office, it's in the quality of work and employee engagement.
2016 Stat: In a recent LATimes survey, 58% of individuals said they would prefer a business casual dress code or a casual dress code.
54% of employees feel comfortable challenging their supervisor.
Employees are slowly growing out of the "silence is golden" rule when it comes to speaking up for themselves against their managers. While this is sometimes the best rule to follow, when it comes to innovation or growth employees have begun to add their two cents. While this is increasing in popularity, many employees still identify themselves as "yes" men and women. Two-thirds of 18-24 year olds and 56% of 35-24 year olds are typically unwilling to offer differing opinions.
2016 Stat: Out of employees who do not feel they are comfortable talking to their managers, only 2% are engaged, and 65% are actively disengaged.
18% of employees keep private and professional social media profiles separate.
As the different social media platforms become more prevalent in the recruitment process, many employees and candidates have opted to create separate profiles for their personal lives and their careers. Elizabeth Harper (@Faience), Managing Editor at Blizzard Watch, said:
"Not everyone needs a social account for business use, but some employees - especially if they're speaking for or may be perceived as speaking for the company - may find having a business-specific social presence a useful tool. Anyone whose job involves social activity, from customer service representatives to the sales team members to the CEO, may want a social account just for work to focus their messages on business topics while keeping personal matters personal."
47% of employees find it motivating when colleagues talk about workplace success.
Creating friendships and building upon those bonds in the workplace are vital to the happiness of the team. Millennials specifically highly value these bonds; 30% say it makes them more productive and 50% say it motivates them. Ryan Scott (@ryan_scott), CEO of Causecast, said:
"Another reason Millennials stay? The bonds with their co-workers and the belief in their company's mission and purpose. Millennials want to volunteer together and feel connected through a shared passion for their company's cause work…"
2016 Stat: Despite being essencial for employee engagement and happiness, in the last 30 years, the number of people reporting a friend at work has dropped by over 20%.
While means of motivation and the ideal employee have changed, it's in response to the changes in how we see work. Across the board, employees can wear business casual more often than not, and the confidence in the relationship with managers has become more comfortable. The separation of personal and professional lives on social media is the direct response of the increased social interaction among colleagues. All of these adaptations in the workplace are part of the evolution of the employee lifecycle.
What have you noticed about the changing workforce? What's the biggest difference you've seen in how we work today?