We've got a big announcement: 2023 is ClearCompany's eighth year in a row on the Inc. 5000 list! Few companies can claim eight consecutive years of recognition from Inc.; we're proud to be among them.
ClearCompany also received 122 badges from G2 for Summer 2023 for software and customer service excellence. Companies earn G2 badges based on real user reviews, and we're proud to have earned them thanks to the nearly 300 stellar reviews we've received from our clients.
@ClearCompany is an 8-time #Inc5000 honoree and G2 Summer 2023 Leader! Learn more about these honors and awards:
8 Years in a Row as an Inc. 5000 Honoree
2023 is our eighth straight year on the Inc. 5000, a prestigious list of the fastest-growing independent businesses in the U.S.! This year, ClearCompany ranks at No. 4598. We're part of a select group of companies to appear on the list with such frequency and regularity.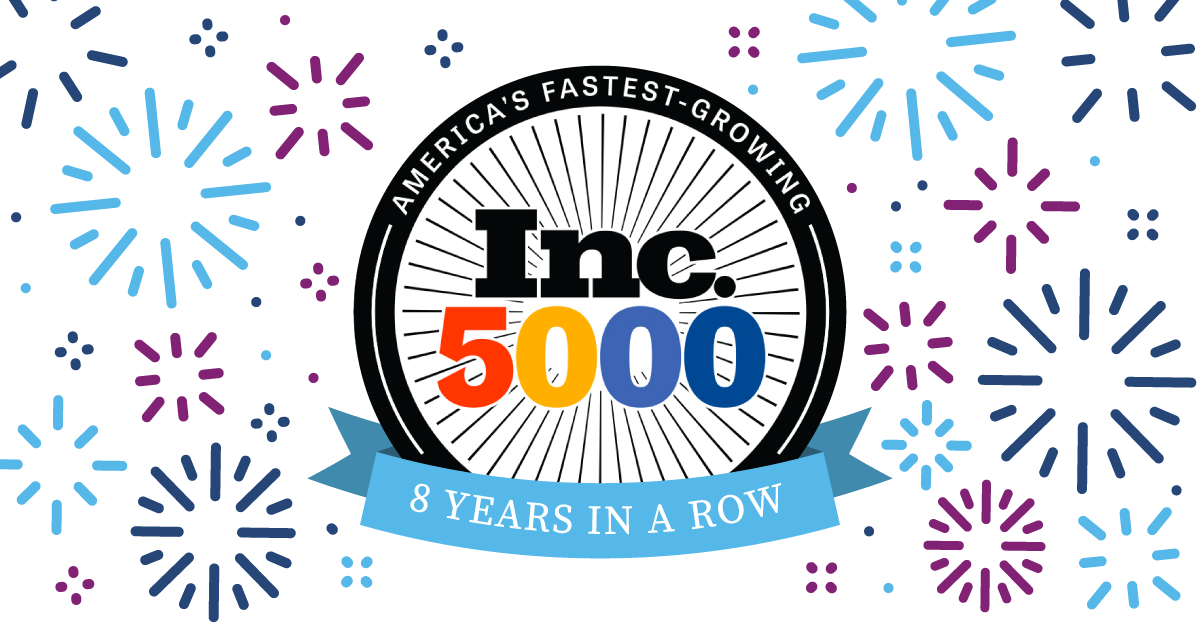 Our inclusion on the Inc. 5000 every year since 2016 is due to our unwavering commitment to our mission, which is to help our clients achieve their own missions by maximizing their employees' talent. We do that by constantly innovating our product to meet client needs and market demands, executing highly-rated software implementation, and, above all, working as a team.
Some of our recent and forthcoming product enhancements include:
An AI assistant for enhanced candidate communication
Automated reference check capabilities
Support for global contingent hiring and payments
ClearCompany CEO and Co-Founder Andre Lavoie credits our people with maintaining our spot on the Inc. 5000 and our continued success:
"It's a special honor to be among such an exclusive group of companies that can claim eight straight years on the Inc. 5000. We owe our fast-paced growth, as well as our spot on this prestigious list, to our people. Their curiosity, drive, and enthusiasm are the reason we can achieve our mission to help our clients achieve their own missions by maximizing their employees' talent."
The Impact of Inc. 5000
The Inc. 5000 list acknowledges the fastest-growing independent businesses in the U.S. for their rapid growth despite economic obstacles. This year, those obstacles included the pressures of inflation, rising costs, and unyielding hiring challenges. The 5,000 companies by Inc. have added 1,187,266 jobs to the economy over the past three years. See the full list here.
@ClearCompany and #Inc5000 2023 honorees added more than 1 million jobs to the economy this year:
"Running a business has only gotten harder since the end of the pandemic," said Inc. editor-in-chief Scott Omelianuk. "To make the Inc. 5000 — with the fast growth that requires — is truly an accomplishment. Inc. is thrilled to honor the companies that are building our future."
New Summer 2023 G2 Badges
ClearCompany racked up more Summer 2023 G2 badges thanks to 292 client reviews from real users and notably was named a 2023 ATS Leader. Our clients' excellent reviews helped us earn recognition in 11 software categories.
ClearCompany ranked on several reports thanks to users' high ratings of both our product and the support they receive:
Grid® Reports for overall product excellence
Implementation
Results
Momentum Grid®
Usability
Relationships
Our G2 badges recognize our standout performance as a popular, user-friendly solution with seamless implementation and a leading customer support team:
Users Most Likely To Recommend
Best Support
Easiest to Use
Easiest Setup
Easiest Admin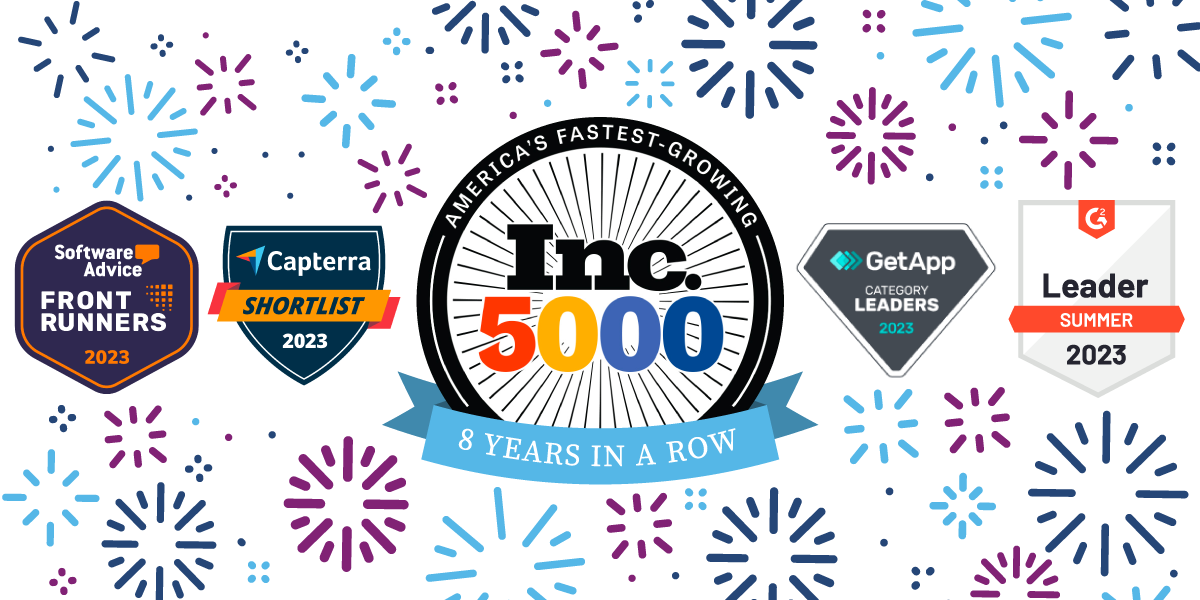 We can't thank our clients enough for their outstanding ratings and reviews, and we're grateful for their endless support!
Read real user feedback from real ClearCompany ATS clients: Get the Report
Topping the Capterra, Software Advice, and GetApp Charts
G2 isn't the only leading software review site giving ClearCompany product excellence awards:
With exciting product announcements on the horizon, we're looking forward to the future and where our talented people and innovative clients will take us!
See for yourself why our software is award-winning and our clients are raving about our support team —sign up for your personalized demo of ClearCompany Talent Management today!