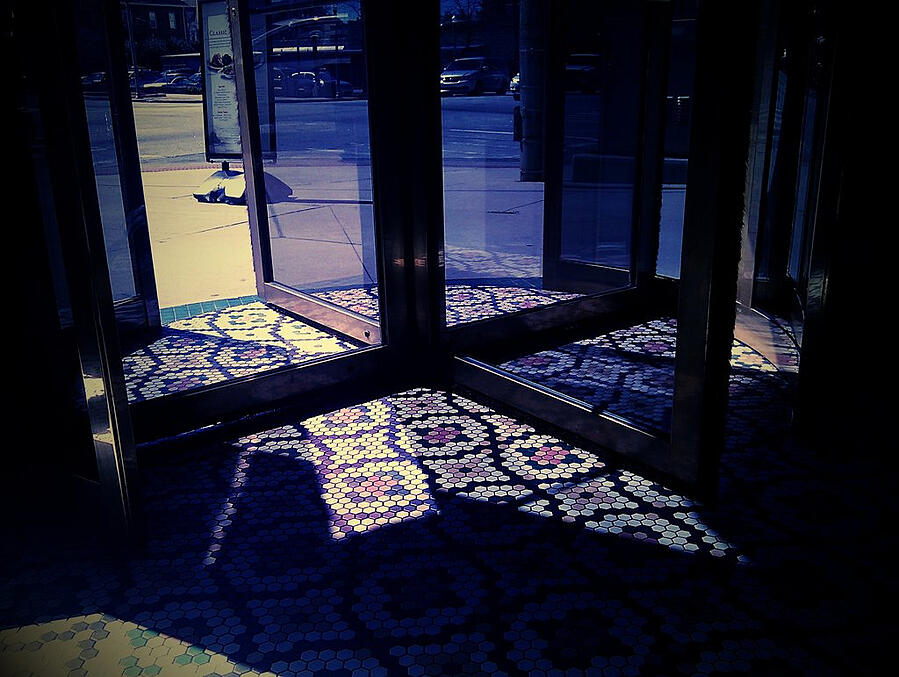 The way businesses operate has changed drastically in a very short amount of time, and many (like us) believe the rate and impact of these changes are only picking up steam. More interesting than that, we believe HR is going to have a huge role in leading and shaping the future of business as we know it, and we aren't the only ones.
A recent and very insightful whitepaper from PwC makes predictions about the future of work over the next several years. They forecast that the now very "passive and service-oriented function" of human resources management could evolve tremendously.
While the authors present the option that HR could devolve into a completely transactional and more commonly, entirely outsourced function, they offer another scenario that we believe to be the future of HR.
"With a proactive mindset and focused on business strategy, HR will take on a new wider people remit incorporating and influencing many other aspects of the business." - PwC, The Future of Work: A Journey to 2022
The evolution of HR will require an entirely new skill set. HR pros will soon need financial, marketing, risk management and analytical skills in order to lead their organizations in a more data-driven, strategic way. They will need to be able to identify every impact point of and to the organization's human capital in order to attract and retain quality talent.
Evolved talent management, in tandem with evolved technology, will replace the traditional passive, service-oriented HR department, with their file folders and excel spreadsheets. As the role of HR changes to a more all-encompassing function, it will need to be armed with technology and infrastructure that facilitates this evolution.
As leaders slowly realize the worth of human capital, every aspect of talent management will change.
Goal-Centric Processes
As leaders slowly but steadily realize the worth of their human capital, every aspect of talent management will change. The ideal talent lifecycle will now be goal-centric at every phase. From recruiting to offboarding, every lifecycle change that talent goes through will have a focus on organizational value-based goals. I realize that sounds a bit vague, so I'll explain.
As it stands, only 14% of the organizations polled report their employees have a good understanding of their company's strategy and direction. This is where traditional talent management has gotten us. Too many organizations are in a place where no matter how great their talent is, their talent management is so poor that core business objectives aren't communicated or agreed upon. As HR evolves, this disjointedness will dissolve, and organizational values will be part of every function and process.
Only 14% of organizations report their employees have a good understanding of the company's strategy and direction.
No More Silos
Just as HR will need to acquire a robust skill set, each specialization they take on will require HR professionals to forge new professional relationships. Marketing will no longer be siloed; they will work with HR to create a strategically driven employer brand. The finance department and performance management will no longer be just email addresses; HR, finance and performance management will work seamlessly to offer compensation that attracts and retains talent with the optimal balance between budget and effectiveness. Training and HR will become the best of friends in their workforce planning and succession planning endeavors. No more silos.
Marketing will no longer be siloed; they will work with HR to create a strategically driven employer brand.
Data-Driven
We also predict that HR will get buddy-buddy with C-level executives, as their role expands to include data-driven workforce planning. A recent Deloitte study revealed 57% of human resources departments increased their spend on analytics. HR will facilitate this move toward data-based, objective workforce decisions by being the procurers and analysts of the mountains of data organizations have been housing for years. They will work with the C-suite to guide confident, informed decision-making.
Deloitte's latest Global Capital Trends Report revealed "Reskill HR" was rated one of the top five challenges in every geography around the globe. We aren't talking about a pivot here for HR; we're talking about a total overhaul of the role of human resource professionals. This won't happen overnight, and it certainly won't happen without the support and tools necessary to make the change.
As the evolution of HR becomes increasingly necessary to stay relevant and competitive in business, employers everywhere are restructuring their investment in HR.
Are you?