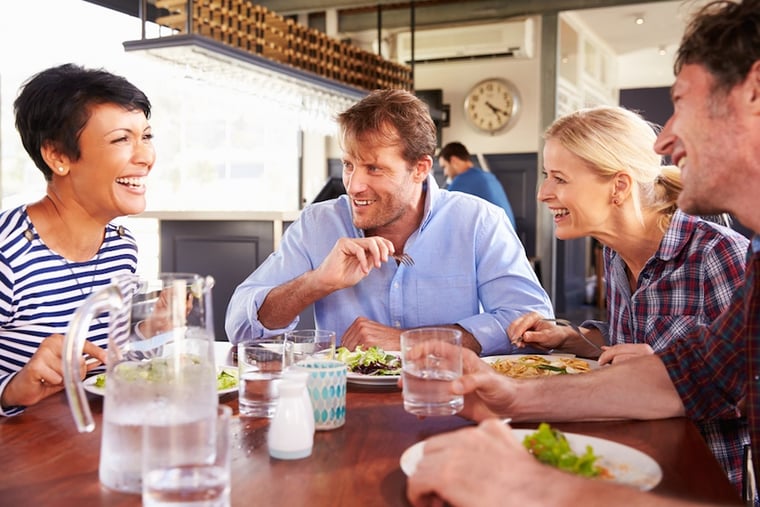 Setting

goals...it's easier said than done, especially if managers want those goals to actually be achieved. When it comes to
setting

employee

performance goals
, the road to effectiveness is even more difficult to map out. Did you know that, according to a
2014 Towers Watson study
, only half of the participating organizations say they effectively work with employees to set individual performance goals? If you're wondering why employees are only reaching 10-20% of their goals, now you know one reason.
The problem is, there are so many reasons

employee

goal

setting

isn't being done effectively by management. Instead of looking at what not to do, let's look at what managers
can
and
should
do to achieve successful employee goal setting.
#1. Align Employee Goals with Company Goals
As thoughtful as it might seem, managers don't just exist to help employees reach their own professional goals. The idea is that those goals should align with the overarching goals of the organization. This is not news!
The first step in achieving company goals is getting rid of this misconception:


However, alignment can be difficult if managers don't understand the strengths, weaknesses and intrinsic motivators of their people. One surefire way to familiarize managers with these elements is
regular communication
with team members. They should try to increase communication to at least once a week, especially during big projects and track each

employee

's progress to identify strengths and areas of improvement.
#2. Collaborate with Employees to Set Goals
According to
recent research done by Gallup
, only about half of employees understand what is expected of them and even more concerning, managers aren't even sure of what is expected of them! That's sort of like spending money on a precious new puppy and then expecting it to potty train itself. If employees aren't aware of what they should be working towards, they are just existing, not developing. Managers can combat this to by including employees in the process of

goal

setting

. They should be just as aware of their strengths and weaknesses as their managers are so they can constantly assess their work, set milestones and think about the big picture. Doing so will help them plan reasonably attainable goals with managers.
Failing to communicate goals with employees is like expecting a new puppy to train itself:
#3. Make Employee Performance Goals Attainable
Shoot for the stars isn't really an analogy that works in performance management. Managing

employee

performance is all about practical, attainable and realistic

goal

setting

. While having ambitious goals shouldn't be a bad thing, it can negatively impact

employee

morale and engagement. Managers should assess each

employee

's strengths and craft goals based off individual development. One thing that should be avoided is expecting each

employee

to meet the same goals. They are not the same person and goals should reflect that. Personalization is key.
Why you can't and shouldn't create the same goals for every employee:
#4. Increase Engagement with Career Discussions
Tying

employee

performance goals to the big picture plays a big part in engaging and motivating employees to work toward goals. In fact,
Gallup's Q12 research found
that, "clarity of expectations is perhaps the most basic of

employee

needs and is vital to performance." Take that idea one step further with career discussions. When assessing and discussing

employee

performance goals, managers should "feel out" an

employee

's attitude towards their current role and see where they hope to be in the near future with the company. Keeping employees looking to the future will make

goal

setting

(and achieving) more meaningful and motivating.
Learn how to "feel out" an employee's attitude toward their current role to assess new goals:
#5. Recognize Goal Achievement (or Lack Thereof)
Recognizing

employee

performance

goal

achievement (or any

goal

achievement really) is another motivating factor to continued

goal

success. Employees will be engaged and motivated from the above

tips

, but often times, realizing the success of professional development can take time. Managers can keep employees engaged by rewarding them when they've met goals. Rewards can come in the form of a bonus, a pay raise, an extra day of vacation, the possibilities are nearly endless. At the very least, managers should take time to personally recognize their team's successes, whether it's in one-on-one meetings or in front of the entire company or department.
There's more than one way to present rewards to your employees. Here are just a few ideas:
On that same note, managers should work to assess why

employee

performance goals aren't being met. Fifty-four percent of employees feel their
managers help remove obstacles
to doing their job well. That number should be 100%. Just as understanding strengths and weaknesses is critical to
successful
employee

performance

goal

setting
, it's just as important to help employees fix their mistakes or identify areas where management is failing their team.
Employee

goal

setting

is at the core of planning and achieving organizational goals. This is an area that has been notoriously put on the back burner or not effectively carried out. With the right outlook and these

tips

, managers can start improving how they help employees set performance goals and ultimately, get their organization one step closer to meeting goals.
Related Posts: