This article about the aPHR certification was originally published in July 2017. It was updated with new information in December 2022.
The necessity of HR certifications depends entirely on your role and career goals as a human resources professional. The HR field doesn't require special certifications to begin working in it, but there are many positives that come from having a few letters behind your name.
One option for certification is the aPHR. Keep reading to find out more about the aPHR, as well as some other certification options.
If you're in HR and looking to grow your skills, an #aPHR certification might be right for you:
What does aPHR stand for?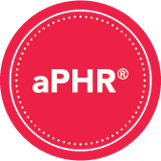 The aPHR is the Associate Professional in Human Resources certification. It's the first-ever HR certification designed for professionals who are just beginning their HR careers. The aPHR was developed by the Human Resources Certification Institute, or HRCI. Eligibility depends on a high school diploma or equivalent, and no HR experience is needed since the exam is knowledge-based.
Receiving this certification can help new HR professionals launch their careers in the right direction and solidify their HR skill set.
How to prepare for the aPHR exam
According to the HR Certification Institute, the aPHR exam consists of the following topics:
25% Compliance and Risk Management
24% Employee Relations
19% Talent Acquisition
17% Compensation and Benefits
15% Learning & Development
Since this exam does not require any prior HR knowledge or a degree, preparation includes reviewing the exam material HRCI provides on its website. This material outlines the six areas of knowledge individuals should be familiar with and the tasks a new HR professional may be expected to perform.
You get one hour and 45 minutes to complete the aPHR certification exam, and you should allow for 30 minutes of administration time. There are 65 scored multiple-choice questions plus 25 pretest questions. You can take the aPHR exam at a testing center or online.
Certifications as You Progress
The aPHR is an entry-level certification, and it's a great starting point for those just entering the HR field. As you continue your HR career journey, you can add to your expertise with professional certifications from HRCI and SHRM.
The #aPHR certification might be right for you if you're interested in an HR knowledge certificate. You could also be a candidate for the PHR or SHRM-CP:
The PHR
The Professional in Human Resources (PHR) is a professional certification offered by HRCI. The PHR demonstrates your mastery of the technical and operational aspects of HR management and is a great way to establish yourself in the HR field as you continue your path.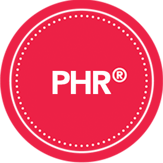 Your eligibility to take the exam depends on your education and/or experience. Here's what you need to be eligible:
One year of experience in a professional HR position + a Master's degree or higher
Two years of experience in a professional HR position + a Bachelor's degree
Four years of experience in a professional HR position
Preparation for this exam includes the materials HRCI provides on its website, as well as the experience you've obtained in the field. You have two hours to take the exam, which consists of 90 scored questions and 25 pretest questions.
SHRM-CP
The SHRM Certified Professional Certification is designed for individuals who currently work in HR or perform HR-related duties at work. It's also designed for people interested in an HR management career. Eligibility for this exam does not depend on any experience, education, or current job title, though SHRM recommends that candidates have a working knowledge of functional areas of HR.
The exam is four hours long and has 134 multiple-choice questions, 80 knowledge-based items, and 54 situational judgment questions.
HRCI and SHRM both offer other certifications for HR professionals as they continue to grow and develop in the field. You can find a list of the HRCI certifications here and SHRM certifications here.
There are many benefits of working towards the various HR certifications offered by these associations, including higher earning potential and a better understanding of HR.
Certifications aren't the only way to advance your career. Keep learning with ClearCompany's HR Resources, like our megabundle for transforming your talent acquisition process. The bundle includes:
Quick Guide: 5 Sourcing Hacks for Corporate Recruiters
Strategy Plan: Building an A Player Hiring Strategy
Checklist: Transform Your Interviewing Process with Video
Download your resource bundle here.