Recruiting software is highly utilized by talent acquisition teams. In fact, 75% of hiring professionals used either applicant tracking or recruiting software to improve their hiring process. Unfortunately, because implementing a new system or transitioning to another tool can be such an undertaking, organizational leaders either hesitate to choose a platform or deal with clunky programs. In fact, HR expert, Josh Bersin said:
"...in fact, most companies ponder their vendor decision for months (or years), and feel the decision will have radical impact on their entire employee population."
Meanwhile, your potential to hire top talent and ability to grow your employer brand could be suffering. Take a look at the features and tools you should expect in a modern recruitment software. While you read, be sure to consider what your current process could be missing.
Automated, Organized Applicant Tracking
First and foremost, recruitment software should help recruiters and hiring managers organize applicant information and data. How this works best for your organization depends on your specific process, but be sure to consider the frequency of your hiring initiatives and the weaknesses of your internal team. For example, video interviewing and multilingual applications might be very important to a global organization while job board management and scheduling are critical to another.
There's a lot of recruitment and #HRTech available to organizations, but do you know what's best for yours? @ClearCompany has a list of features to look for:
Be sure to look past the basic applicant tracking system (ATS) features. Truly modern recruitment platforms help with all angles of hiring. Today, candidates expect mobile functionality and a smooth candidate experience. They want communication on the status of their application, positive or negative. And that's just the candidate-facing features. Internally, modern recruitment platforms can provide interviewing guides, customized scorecards for interview feedback communications, hiring analytics, predictive performance and pre-hire assessments.
In addition to organizing active job seeking applicants, your system should have a solution for sourcing passive candidates and building and managing a talent pipeline. Once a passive candidate is engaged, your system should follow a more specialized approach, with customization both in how candidates enter the system and the messaging they receive.
Expert Partnership Support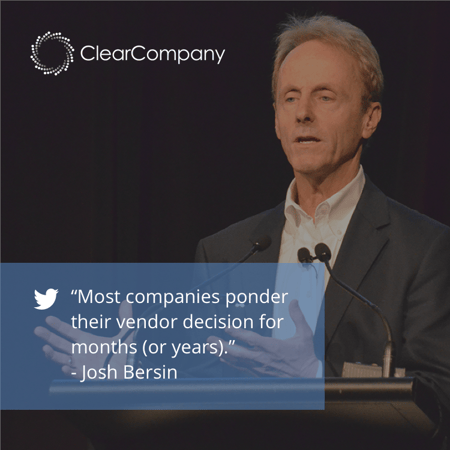 As mentioned, one of the top reasons companies don't replace old or choose new recruitment platforms is because of the simple inconvenience of implementation. One report found that only 10% of small businesses have fully implemented digital tools like artificial intelligence and automation and 66% of workers say the speed of their employers' digital transformation isn't meeting their expectations. It can be a lot of work to move all of the hirings and recruiting data one organization holds, and that's why client support and dedicated account managers are so critical.
Plus, an account manager can help your team succeed beyond implementation by explaining new features and walking you through updates. The best customer support focuses on success, which should mean your account representatives should take time to understand your company goals and challenges, then provide feedback and advice on how to meet and overcome.
This can be a difficult element to assess when searching for a new modern recruitment software. Thankfully, there are a ton of great online reviewing resources that feature honest reviews from actual customers. Be sure to explore the company's awards and newsroom pages to see what accolades they've received.
Adaptable Product Suite
Each recruitment technology provider takes a different approach to offer their best to clients. Some offer a talent management suite that can help with everything from sourcing to onboarding and performance management. Others take a more specialized approach with only one product focused on a very specific element of hiring (sourcing, video interviewing or SMS text recruiting, for example).
Do you know what to expect from a modern #recruitment platform? Chances are you're settling. Check it out:
Again, this is a preference your team will need to decide using your current recruitment process and goals. However, take note that total talent management suites with standalone tools are the most adaptable to a growing organization. Whether your company scales up slowly or within a year, recruitment platforms that can easily plug into larger talent management systems will adapt easier than those that standalone and depend on integrations.
In either case, avoiding the conversation completely will lead to your team falling behind the curve. As Cliff Stevenson of Brandon Hall Group says, companies who boast a more personalized and human approach to talent management should be commended. However, it is technology that allows that approach to work:
"...organizations moving to a continuous conversation model also found that 64% of all organizations use some form of dedicated technology to support their PM efforts. That means they have the capability of gathering and analyzing data from these weekly or daily check-ins, something that isn't logistically feasible with manual data entry (even at a ten-person company; imagine having to enter and compile all of that data in a useful, timely manner!)."
Informative Analytics
HR analytics have quickly become one of those necessary pieces of recruitment and management strategy, however, only 14% of employers are very satisfied with their HR analytics technologies. This is another element where an expert account manager could help your company see greater success. The recruitment platform's analytics are only as useful as the team's understanding of them, and an internal partner can help build understanding around what metrics are important to your goals, and wherein the system those can be found.
It's clear that not all modern recruitment platforms are alike. Take time to understand your organization's goals and determine which features are necessary to your program. Then, do your research in understanding what sets each technology apart.
ClearCompany, for example, provides an award-winning Recruiting System that can stand alone or be supported by an entire Talent Management Platform. This approach means we can help support our clients regardless of where they are in their growth stages. If you're interested in all of the features listed above, you will want to check out our talent management vendor comparison worksheet. It dives into the features and characteristics of the industry's top software to help you make a better buying decision.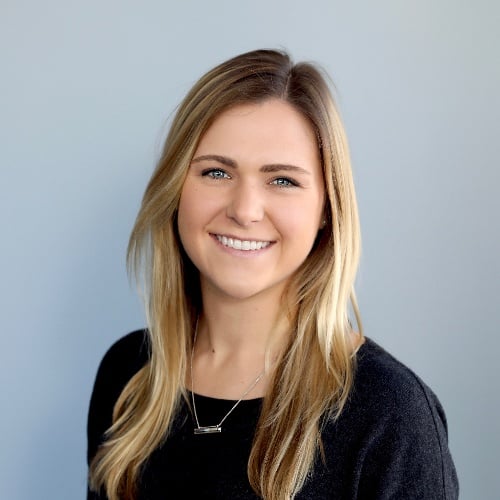 Meredith Wholley
As a Marketing and Event Manager, Meredith coordinates best-practice content and brand-awareness events for ClearCompany. With her career in HR tech, Meredith works closely with HR practitioners and is passionate about providing them with the tools and information they need to succeed.