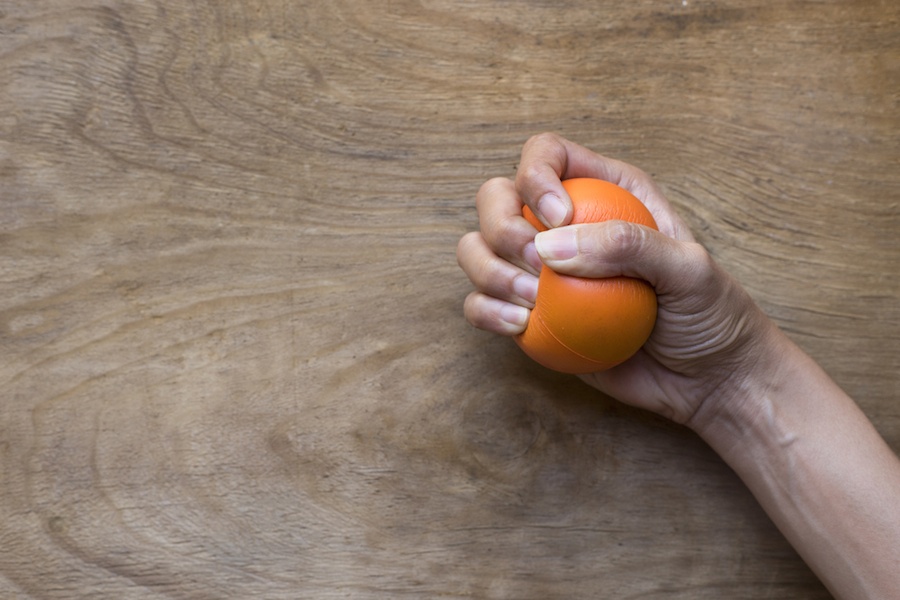 It's tough to promote professional development when your company doesn't have the funding to back growth, even if employees have the drive to improve. Obviously, you want your employees to grow professionally, but there are other areas of the company that need money as well and it's not like you can take from the electric bill funds.
It's difficult to compete in the employment market when the US is spending over $70 billion on corporate training every year. Just because other companies have the budget to spend a lot on employee development doesn't mean you do to stay competitive. If you're looking to help your employees improve their professional skills all while saving the corporate wallet, we recommend the following tips.
Find The Right Person For Each Position
Just because someone started at your company as a sales manager doesn't mean that position is what they're best suited for, forever. They might have applied for that job to get into the company and have plans of working their way up to a higher position. Fortunately, employee fit doesn't have to be solidified at the moment of hire. If you have a disengaged employee, it could be that they are in the wrong department, or they've outgrown the challenges there.
Save money on professional development and raise employee morale by transferring employees to another department. When companies select the top 20% most talented candidates for a role, they frequently realize a 10% increase in productivity, 20% increase in sales, 30% increase in profitability, 10% decrease in turnover and a 25% decrease in unscheduled absences. Transferring a talented worker into a different role really helps.
What happens when companies select the top 20% most talented candidates for a role:
If employees are doing what they love, they'll be more likely to seek out development opportunities on their own. So you end up spending less on formal training to make your workers better at something they may not love doing.
Read More: Maslow's Hierarchy of (Work): Discover Professional Development
Encourage Collaborative Learning
The 70:20:10 Model for learning and development is a commonly used formula within the training profession to describe the optimal sources of learning by successful managers. It means that individuals obtain 70% of their knowledge from job-related experiences, 20% from interactions with others and 10% from formal educational events. Using this model, we can easily see where the budget-conscious company can make a few tweaks: we've already discussed role reassignment as a way to expand work experience (informal learning), but there's more.
How to encourage collaborative learning on a tight budget in 2017:
Feedback and coaching will be the best area to invest in because you can inexpensively aid employee professional growth without spending a bunch of money. By dedicating more time to employee mentorship programs, not only is it rewarding for both the mentor and the employee, but it allows them to work and learn from each other, which saves you money on training. You'll give your employees the chance at developing their professional skills and it won't break the bank.
Read More: 5 Surprising Employee Development Statistics You Don't Know
Use What You Have
Professional development "on a dime" shouldn't mean that it's not happening or even taking a back burner to other initiatives. Yes saving money is important, but putting development programs on hold will lead to employee disengagement and then high turnover rates, which no one with a small budget can allow to happen.
Take advantage of online resources like webinars, free guides, whitepapers and tutorials that can be used to continually develop your employees. There are many resources out there that are free or just require an email, but can benefit your employees development. Even if these resources don't have everything you want you should still look into them. If you use specific software that has an account representative, use their customer service and training modules, that's what they are there for!
Professional dev on a dime doesn't mean it's not happening or on a back burner to other initiatives:
When you need to make the best of what you have that doesn't mean you should miss out on quality. There are many ways to stretch a small budget by putting employees in a new position that's a better fit, promoting mentorship programs and taking advantage of online resources to help to build a strong program will help you develop your employees.
ClearCompany's performance management software the tools you need to develop a stronger workforce and help you develop A- Players. Sign up for a personalized demo today and we'll help you find the right plan for your budget!
Recent Posts: