"We now have a system that helps all of our hiring managers across the state, getting paperwork off their desks. That's the biggest win. Without a doubt, this has shortened the hiring process."
As Indiana's largest not-for-profit child and family services agency, The Villages of Indiana serves over 3,000 children and their families every day through services ranging from foster care, and adoption placement, to assisting new parents through the first few months with their newborns. While these services are critical to families in need, such a wide range of offerings has its challenges. The Villages needed a system to help them recruit and onboard highly trained, empathetic and dedicated social workers faster, and with less paper. ClearCompany's advanced Talent Management platform got The Villages online and empowered their hiring managers to recruit and engage new employees faster and more efficiently than ever before.
"Now, I don't look at resumes at all. I leave it up to the hiring managers; they know what they need in a social worker. I want to have the right people doing the jobs they are good at, instead of administrative work."
ClearCompany's platform helps The Villages of Indiana find and hire highly qualified social workers faster, which allows them to spend time on what is most important to them.
Click on the image to read more on how ClearCompany's platform helped The Villages of Indiana: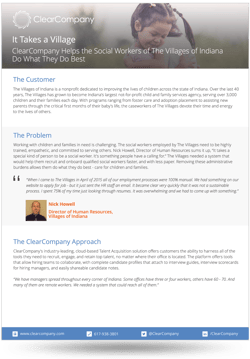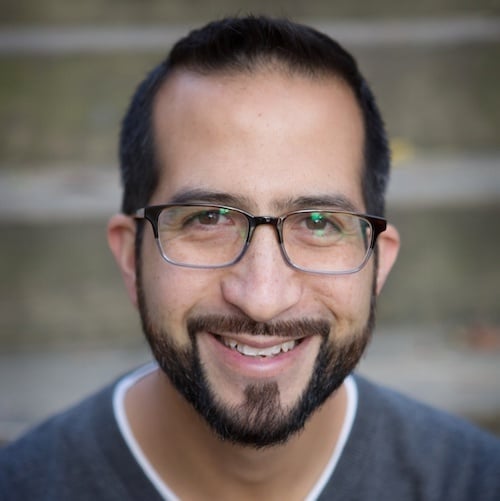 Jason Burke
As ClearCompany's Customer Engagement Manager, Jason works closely with both the Customer Success team and the Marketing team to provide messaging that will help our customers leverage the ClearCompany platform to create Talent Success.