54% of employees in a McKinsey survey said [current] performance management has not had a positive effect on employee performance.
Performance management remains a challenge for many organizations as the people, processes and technologies within the workplace evolve. With emerging technologies built to automate and streamline the way we work to the way we continue to redefine labor, performance management gets more and more complex. Many of the trends we see in performance management align with larger patterns in the workforce ecosystem. If those patterns are not at the forefront of performance management, the process in its entirety can be deemed ineffective.
Respondents who say their companies' performance management systems have a positive impact on both employee and business performance are much more likely than others to report better business outcomes. (Source)
Among respondents who consider their companies' performance management systems effective, 60% say their companies have outperformed their peers in the past three years — nearly three times the share of respondents who rate their companies' performance management as ineffective. (Source)
Take a look at the facts surrounding the evolving #workforce of 2018 and how these changes need to be considered in performance management!
An urgent need to change the performance management process
Effective performance management is linked to better business outcomes; companies that are able to pivot their processes as the needs of the workforce change will rise to the top.
33% Simplified ratings
30% Simplified formal performance review processes
26% Separated performance and compensation conversations
25% Changed goal setting process
24% Increased frequency of coaching and/or development conversations
16% Removed forced ranking of employees against one another
14% Reset manager expectations on coaching/development conversations
11% Removed ratings
9% Launched mobile technologies to support performance management system (Source)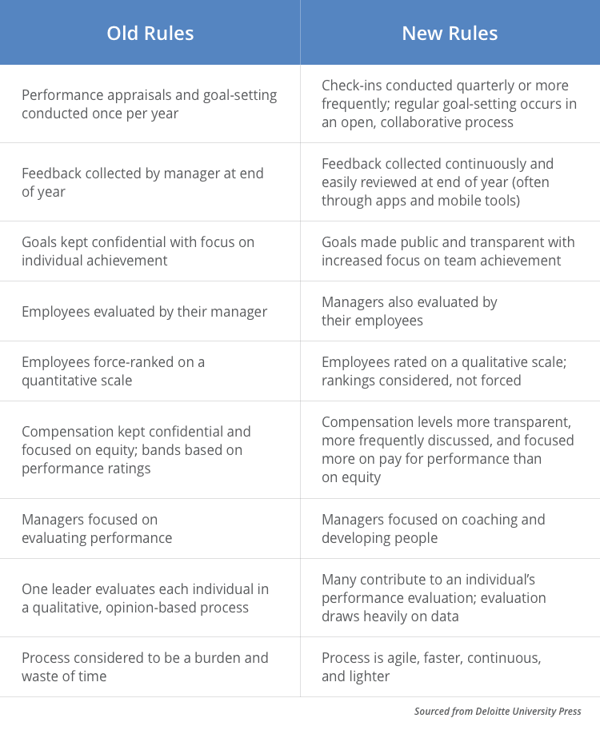 A growing need to manage contingent labor performance
As organizations change, the way employee performance is managed must change with it. One common trend Deloitte has identified in 2018 is the growing power of the individual worker. Companies are challenged with addressing individual's needs more than ever before, and it's a result of the emerging working generations. The Millennial mindset is often seen as having a "what's in it for me?" outlook. Combine that with a booming economy and low unemployment level, and employers are placed in the position to cater to the individual more than the collective approach used in the past.
Today's employee wants to be their own boss, and if they can't be, they want to have the freedom within their roles to mimic it. It's why the contingent labor workforce is so popular with emerging generations, and managing its performance is a whole new territory. The need to strategically manage the entire workforce, beyond just permanent employees is greater. Yet, few have begun to do it effectively.
An agile approach to performance management
As the contingent labor segment in an organization's workforce grows, the need to take on agile performance management rises. This is because agile performance management is a more continuous and lighter process than traditional performance management. Agile can be applied across all areas of performance management, from goal setting to feedback and rewards.
Thus, agile performance-based compensation is definitely something to look into for 2019 and beyond!
Transforming hyper-connectivity into hyper-productivity
Employees are working in an ultra-connected world and the tools and technologies being used at work for better collaboration can either make or break performance. Effective performance management ensures hyper-connected employees are also hyper-productive and that technology is enabling productivity, not hindering it. Finding the balance in letting employees manage themselves can be done through proper goal setting.
70% of respondents believe workers will spend more time on collaboration platforms in the future, 67% see growth in "work-based social media," and 62 percent predict an increase in instant messaging. (Source)
59% of employees rate their organizations as not effective or only somewhat effective at empowering people to manage their own careers. (Source)
46% of respondents whose companies linked goals to business priorities said their companies had effective performance management systems compared with 16% of respondents whose companies did not link goals to business priorities. (Source)
The pressing need to completely revamp performance management and realign it with who and how we work today is apparent. To truly make performance management effective, it has to change, consider every segment in your workforce, take on an agile approach and be built to withstand the noise in employees lives.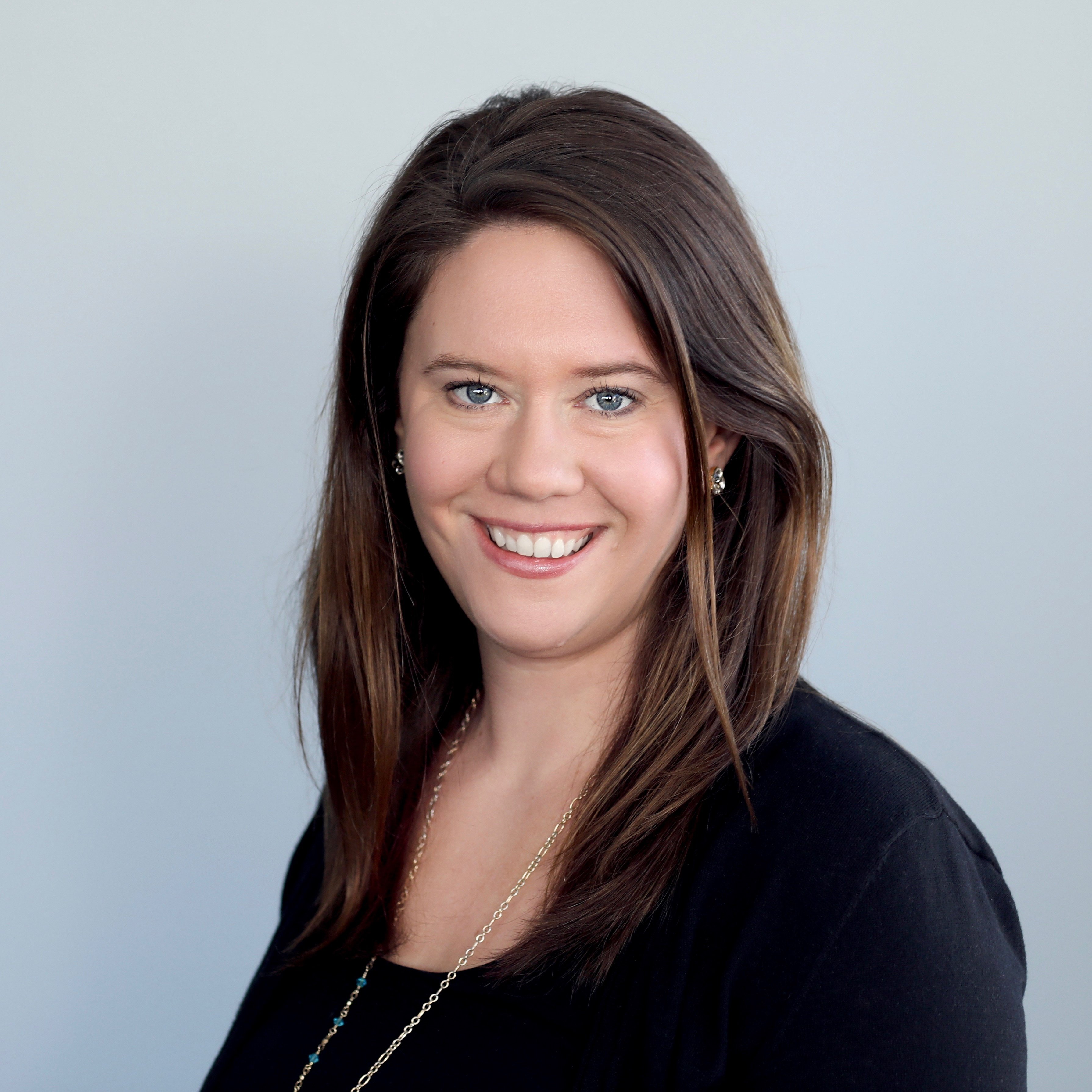 Sara Pollock
As the head of a department in the midst of a sustained period of rapid growth, Sara has spent thousands of hours interviewing, hiring, onboarding and assessing employees and candidates. She is passionate about sharing the best practices she has learned from both successes and failures in talent acquisition and management.