Notice anything different about us? The entire team at ClearCompany is excited to announce the introduction of our new look!
Our refreshed brand identity, including our new logo, color scheme, and reimagined website, is a reflection of how we've grown to meet the needs of today's HR teams and a sign of innovations yet to come. After nearly 20 years as a leading Talent Management software provider, we're proud to share this evolution of our platform and story.
Why did we refresh our brand?
Our brand refresh reflects the way our products and services have expanded to support new HR needs and a changing workplace. The world of work has changed quite a bit since ClearCompany's founding in 2004, especially since the onset of the pandemic. Remote work is here to stay, job seekers have a new set of expectations, and technology has transformed the way we make decisions.
As a result, the demands on human resources teams everywhere have changed, too, and we have consistently innovated our products and services to keep pace with those demands. Today, we provide a platform that our clients use to maximize talent: to help their employees realize their full potential, fuel innovation, and achieve success.
"We've learned a lot about people and how they power organizations over the last 20 years. This evolution of our brand properly reflects the innovation in our product and how it's come to represent talent maximization for thousands of companies."

- ClearCompany CEO and Co-Founder Andre Lavoie
What is Talent Maximization?
Talent Maximization is about connecting employees to their company's vision, values, and each other so every employee is inspired to do their best work and realize their full potential. It's the idea that when employees work for a company that cares about them as people, and they feel a sense of connection to the company and the work they do, they can perform to the best of their abilities.
Talent Maximization can be achieved when HR has the tools and strategies they need to plan accurately, execute people initiatives flawlessly, and build culture deliberately. This is where ClearCompany comes in.
Our award-winning Talent Management platform helps companies empower their people at every stage of the employee journey to maximize their people's talent, uniting people and processes to achieve business success.
How? We integrate data-driven best practices, expert-informed content, and tailored software tools, which our clients use to recruit, ramp, recognize, and retain employees.
Why? ClearCompany believes in maximizing talent because when people succeed, companies succeed.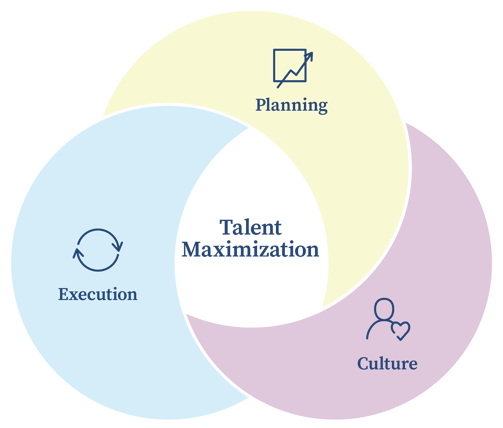 ClearCompany's New Logo and Color Scheme
Our new logo and color scheme are indicative of the modern software tools and strategic guidance we have to offer.
We're still ClearCompany; we've shortened our logo to create a strong identity mark that leaves an impression.

Our refreshed color scheme pays homage to our roots and represents our professionalism and trustworthiness with shades of blue and grey as our primary palette. Our secondary color palette evokes our company culture, including the collaboration and creativity we encourage at ClearCompany, exemplified by our company value, "ideas over egos."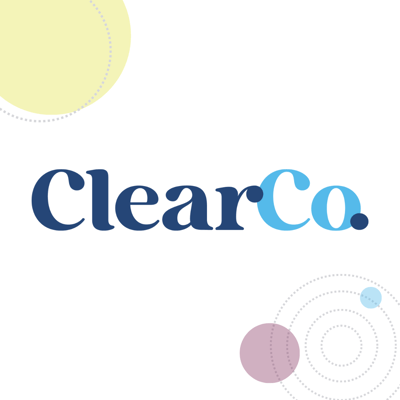 Thanks to the continued support of our clients, our Talent Management platform has evolved to meet the demands of any HR challenges. Today, it's a full-spectrum solution that helps companies achieve their missions and succeed.
With this next important evolution, we're strengthening our connection to our own mission to help you achieve yours and solidifying our place as your Talent Maximization partner now and in the future. Thank you for helping us grow and joining us for this next exciting chapter.
Explore our new website, learn more about Talent Maximization, and keep an eye out as we continue to update our digital brand presence and launch exciting new HR software tools.