Another fulfilling year has come to a close, and we're thrilled about what's in store at ClearCompany in 2023. As we begin the new year, we're taking a moment to look back at all that we accomplished in 2022 and celebrate our successes.
At ClearCompany, we regularly release brand-new tools and update existing features in our Talent Management Platform. In 2022, we released 36 new product updates and numerous feature enhancements. Thanks to these continuous improvements, our clients were able to achieve their goals in 2022 and prepare for new priorities in 2023.
Let's take a look back at the most significant new features and product updates at ClearCompany in 2022.
Find out what ClearCompany accomplished in 2022, including the release of 39 new products and feature enhancements:
What's New in Talent Acquisition
The hiring landscape has been anything but predictable over the past few years, so in 2021, many HR teams made great candidate experience a top priority. At ClearCompany, we expanded our Talent Acquisition Suite to support HR's goals to design engaging candidate experiences and streamline hiring processes.
Talent Acquisition gets a tune-up
We released several updates to our Talent Acquisition software to simplify recruiting and hiring processes for HR.
Some of our clients are hiring for multiple brands housed under larger organizations. It can be confusing for applicants to see different company names and logos across resources like career sites and emails. Now, ClearCompany clients can more easily

support multiple brands

or locations with templates that show the requested brand name or logo on every candidate touch point throughout the recruiting process.
Avoid duplicate employee data with updates including

Rehires

and

Shared Candidate Data

. If a former employee reapplies, ClearCompany automatically matches the candidate to their existing record and flags them as a Former Employee. If a candidate applies to multiple open positions, ClearCompany users can sync their data (like Interview Scorecards and offer letters) across candidacies to keep information up-to-date.
ClearCompany clients can now use

new automated hiring workflows

to speed up the process. After candidates accept an interview, they now move to the next stage of hiring — as designated by the user — automatically. Background checks can also be generated instantly when a candidate accepts a job offer.
Recruiters can now set up interviews in a snap with

video conference links

that automatically appear in their interview invite emails to candidates. This feature works with commonly used platforms including Zoom, Microsoft Teams, Google Meet, and GoToMeeting.
Our users can help out their hiring teams with fast, accurate information about candidates. Candidates can

record their name pronunciation

and include it with their application. Candidate records will now also show a

Hired banner

when they are moved into that stage to alert hiring teams to their new status quickly.
With

Email Status Tags

, recruiters using ClearCompany can see if candidate emails are being received, opened, bounced, and more. This update allows recruiters to proactively contact candidates via different communication methods if email isn't working.

Stay compliant and connected with texting tools
ClearCompany's Advanced ClearText Suite was updated to keep our users compliant with new regulations and help them keep in touch with their candidates.
ClearCompany is compliant with the 10DLC regulations for text messaging and now features the required texting opt-in and opt-out. Our clients have full visibility of the candidates that can or can't be contacted by text.
Our new texting templates allow our users to take full advantage of the personalized nature of texting but spend less time writing individual messages. Texting templates make it easy to build a library of frequently used candidate messages that recruiters can deploy in bulk or to individual candidates. With Bulk Texting, clients can quickly text groups of candidates at one time.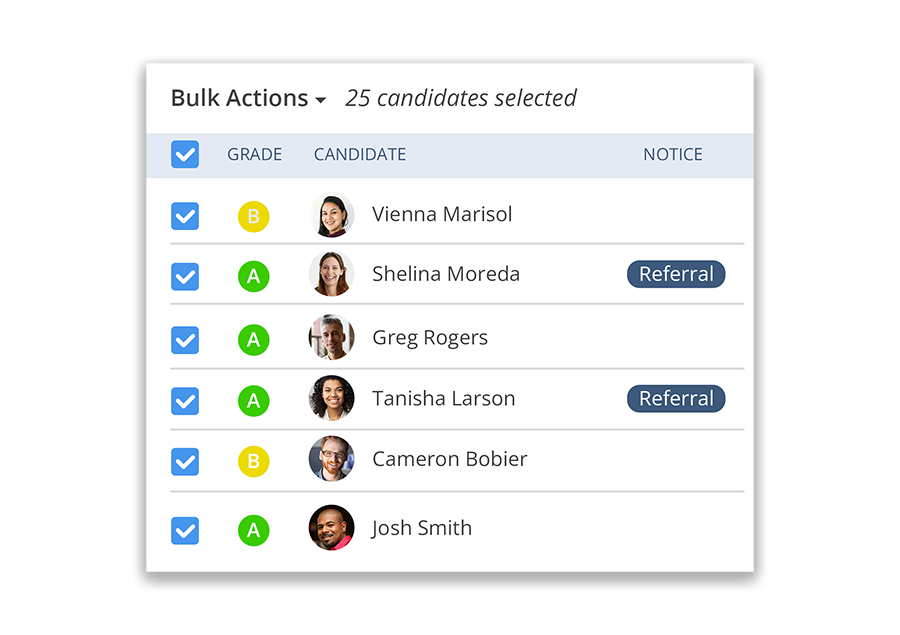 ClearCompany clients can increase applications and keep Text-to-Apply candidates engaged with a new question. At the end of the Text-to-Apply process, clients can ask candidates, "Are you interested in being considered for other positions?" If they say yes, forward them to other open positions.
What's New in Performance and Engagement
Engaging existing employees to increase retention was a top focus for lots of companies during labor shortages in 2022. Employees wanted — and still want — professional development opportunities, more feedback, and a sense of purpose at work. They want to work at companies that care about their well-being and that have made a commitment to fostering diversity, equity, inclusion, and belonging (DEI&B).
We made updates to ClearCompany's Performance Management and Employee Engagement Suite that enable more productive conversations and consistent performance reviews. Our updates also empower our clients to get employee feedback on DEI&B initiatives and monitor progress.
We're partnering with the experts
ClearCompany has made it easier than ever to launch performance review cycles with our new expert-written, pre-built templates. We collaborated with performance management expert Erin Riska to design the templates and create best-practices guides to help our users craft a perfect performance review strategy, every time. Use a template as-is to launch a review cycle in minutes or easily edit any template to create the perfect set of questions for your organization.
Read our 3-part series on best practices for performance reviews featuring people management expert Erin Riska. Start here with Part 1.
We're helping clients advance their DEI&B goals
We partnered with DEI&B consulting firm Change Cadet to develop a new employee engagement survey for our clients, along with an accompanying analytics dashboard. ClearCompany users can gain an understanding of employee sentiments around diversity, equity, inclusion, and belonging in the workplace and foster change to achieve their DEI&B goals with the new survey. With the dashboard, users can uncover insights and track progress at their organization.
We're powering personal performance management for the complete talent lifecycle
ClearCompany users can conduct more effective employee-manager one-on-ones with 1:1 Workspaces. Empower participants to plan ahead for 1:1 meetings using the collaborative shared space to add updates, comments, action items, and agenda topics. Users can quickly reference past feedback and progress on priorities in the shared digital record.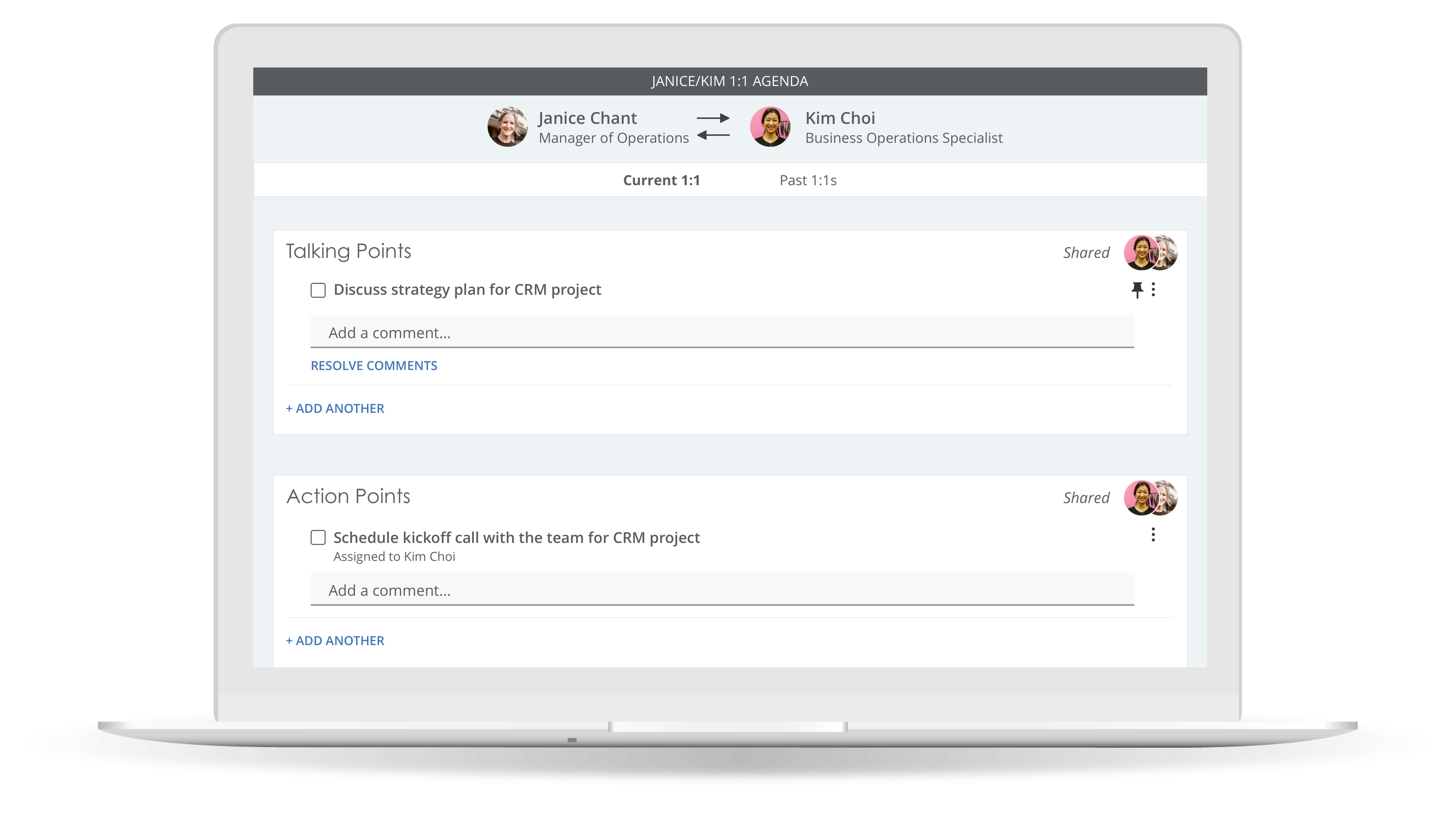 Learn more about the importance of one-on-one meetings in our 3-part series. Start with Part 1 here.
Employee journey maps allow ClearCompany users to visualize the total talent lifecycle. Users can access employees' key milestones throughout their tenure on their employee profiles. HR administrators can see accomplishments including promotions, compensation changes, performance review scores, and Shout Outs in a single place. This makes it easier to spot high performers, reward great work, and motivate employees.
Partnerships & Integrations
In 2021, ClearCompany released an integration with LinkedIn Recruiter System Connect (RSC) and became the first ATS to integrate with LinkedIn Apply Connect. In 2022, we brought even more functionality to our clients who are also using LinkedIn RSC. Licensed users can now access two powerful updates:
With

Recommended Matches

, LinkedIn automatically presents a stream of matches and recommended candidates for open roles synced from ClearCompany's Applicant Tracking System. Candidates come from across LinkedIn's network and recruiters can rate and get in touch with them.

Unified Search

allows users to start a search from within ClearCompany or LinkedIn Recruiter and receive a list of relevant results from both systems.
Awards & Recognition
Thanks to the continuous growth of our software and our satisfied client base, ClearCompany received several awards recognizing the capabilities of our software and outstanding customer experience.
Here are just a few of the honors ClearCompany received in 2022: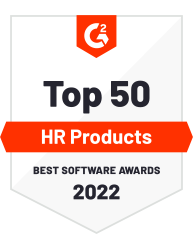 See more awards and recognition we received in 2022 here.
2022 was clearly a busy year, and we expect 2023 to be no different here at ClearCompany. Stay tuned for more new features and updates — and a big announcement you won't want to miss.
We hope you'll join us and experience these new features and enhancements firsthand in 2023. Get started with a personalized demo of our award-winning software from our ClearCompany experts — sign up today.