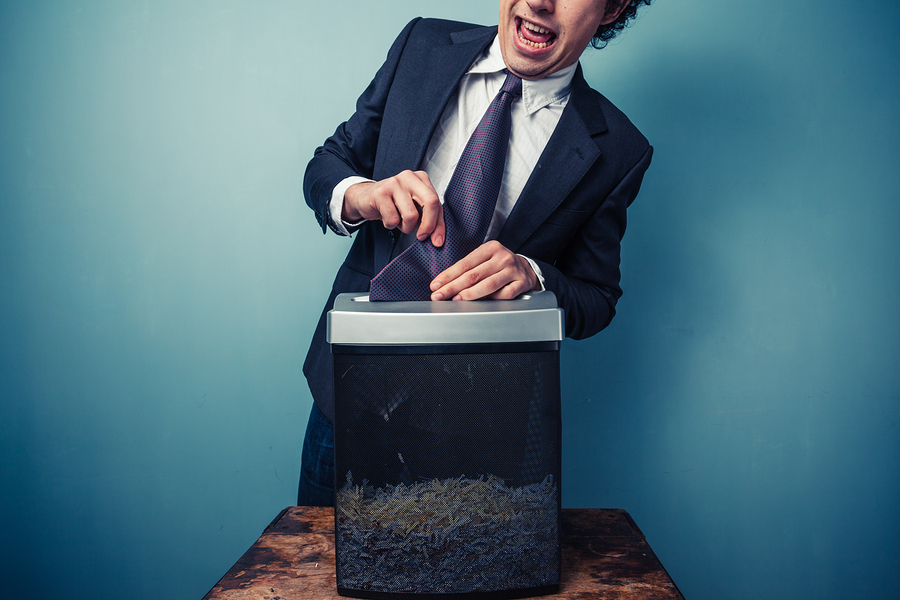 Talent acquisition and talent management are all about the A-player. Sure we'll take the B-Player, but when you really ask the hiring manager who they want on their team, nobody says "I'll take an average employee, thank you very much." Enter the C-player, a bit of a misnomer for executive America, since there are very few performers below the C-player; if we were using elementary school grading they'd probably get closer to a "D". In the real world, drop below "C" and you're pretty much fired.
So what value can these players possibly bring to the organization? Not much if you look at them from a stacked ranking perspective. But when you look at your organization from a goals perspective and can actively see which activities can lead to the larger whole (something that ClearCompany software can help you do!) you may find that your C-players have a valuable, even essential part to play within your organization. Here's how:
C is not Forever
In Harvard Business Review's "A New Game for C Players", authors Beth Axelrod, Helen Handfield-Jones and Ed Michaels say this:
"We are not talking here about grossly incompetent or unethical managers; companies remove those individuals without hesitation. A company's C managers deliver acceptable results—just barely. They scrape by, and perhaps even progress incrementally, but they rarely create anything bold or innovative, and they don't inspire others. Note that the "C" refers not to the person but to the individual's performance in a given job. Some low-performing managers were A or B performers earlier in their careers—and may attain that level of performance again."
The authors go on to say that this is a main reason that these performers go undermanaged. While not every C-player has the ability to magically turn it around if effectively managed, there are enough of them to at least try. That said, loyalty to underperforming employees who are just "barely scraping by" puts the organization at risk. This is why companies look for performance management software that can tell an overarching story and can track accountability for projects in near real-time.
Lead, and Correct, by Example
Having even 20% of management underperforming can have a detrimental effect on the company performance overall, especially if these 20% are managing teams of their own. Setting a low bar for their colleagues and employees, these C-players give new meaning to "one bad apple spoils the bunch", however, when these performance issues are identified, tracked and corrected with transparency and autonomy, the same effect is also seen. It gives both the underperforming manager and his or her team a realization that each contribution is verified and seen by the executive level. To identify its low performers, a company needs clearly defined performance objectives and assessment criteria... and then that company needs to act on its findings.
C-Players can be a Mirror
Seeing high attrition in certain departments? Can't figure out why certain teams won't gel? Seeing bad productivity stats from one or two line managers that don't jibe with the rest of the company. Perhaps YOU put the wrong person in place. One of management's most consistent flubs is the promotion of skilled contributors into management positions. Perhaps you were a startup that needed a certain kind of person as you grew but need a different mindset for stability at this stage. Or maybe you hired a family member early on or want to reward an employee who has been with you for awhile. Whatever, the reason, you might be seeing the reflection of your own hiring, coaching or promotion mistakes in the poor performance of the employee, manager, team or department.
Tracking performance is like planting a tree. The best time to do it was years ago.
This is why tracking performance is like planting a tree. The best time to do it was years ago, the second best time to do it is right now. When an entire company begins tracking performance together, it's not just the employees who become accountable but management. If you see a sudden dip in performance after promoting someone (that persists longer than a couple of months) you may want to ask yourself if that's the correct position for someone who, heretofore, was a solid part of the company.
C-Players are an Opportunity
In all honesty, there are jobs in your company that are perfect for a C-player. Identifying the key parts of projects, and those pieces that can be completed on time and still benefit the organization helps management figure out where to best deploy these "agents of same". And as mentioned earlier, some C-players are just A or B Players in the wrong role. Using a performance management system to identify when and where their performance started to slip is a virtual literal map to where they may be able to get on the right route again. And finally, as a leader, there is always an opportunity to coach, teach and lead your C-players into A-player territory. And using ClearCompany's goal tracking and performance management software gives you the proof points to show just how you did it.