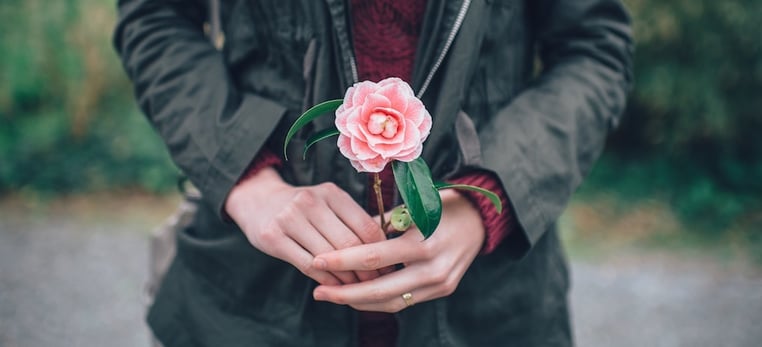 Ah, onboarding: the breakfast of employment. No new hire should begin their position within a company without a balanced and well-planned onboarding program. Unfortunately, just like the most important meal of the day, onboarding is often overlooked, rushed or simply forgotten all together. Many HR administrators seem to agree as 56% feel their onboarding solutions are only "somewhat structured" to "not at all structured."
A good onboarding process will give your new hires the nourishment they need to be productive and engaged in their employment. Take a look at these quick, but important tips to freshen up your onboarding program.
#1 Make it Paperless
This one will benefit your team and the new hire you've landed. New employees have a lot of paperwork to fill out the first few days of employment and very often the information needed is repetitive.
A paperless onboarding process helps eliminate the need for repetitive questions and helps your internal team avoid all the work of organizing and filing the answers away. This is not only time efficient, but it saves on paper waste. The average packet of onboarding materials can equate to $10 per employee and that's just the actual printing costs.
#2 Don't be Overwhelming
The first few weeks of a job are intense. New hires are meeting coworkers, trying to grasp processes, filling out paperwork, finding desks, getting lost going to the bathroom or even learning new parts of town during the commute. The last thing they need is to feel overwhelmed in the one part that is supposed ease them into the whole employment thing.
How do you ease your new hires into a new position?

Try to build a system that makes the first few days more about getting to know the actual environment and culture. Schedule one on one meetings with colleagues or invite them to internal meetings. A slow progression into specific tasks of the job, rules and expectations will allow the new hire to acclimate smoother and better understand all the new things heading their way.
#3 Be Personal and Personable
It might be challenging, but make it a priority to actually tailor the onboarding period to the specific position the new hires are working within. Whether it be a class of customer service agents or a new sales manager, the overarching goal may be the same, but the individual tasks needed to reach it will not.
Before the new hire arrives on their first day, have a clear direction the position is heading and what's necessary for the individual to succeed. If possible, source this information from people who are currently working in the position. Be upfront about the expectations and how meeting each will positively affect the company so the employee never questions what their accomplishments mean. This type of goal alignment is pivotal for employee engagement and for keeping your people and business on track to success.
Before your new hire arrives on the first day, be sure to do this:
#4 Focus on Growth
Employees are engaged when their employer's make growth and learning a priority. One survey found 66% of people valued learning over monetary compensation. Sure, paychecks are a large part of why we work, but the satisfaction of expanding our personal and professional knowledge catapults employees from present to fully committed. The wonderful thing about onboarding is it is the starting place for all knowledge sharing. The same survey found 89% of employees feel it is important their employer supports their learning and development, so simply having an interest in career development can make for an engaged, educated and loyal employee.
66% of people value learning over monetary compensation.

During these first few pivotal months, employees are learning first hand the values and mission statement of the organization. Work to instill the idea your company and culture is one of continuous learning. If you offer or sponsor classes, explain where they can be found. If possible, make one of the employee's goals to participate in a personal development exercise, whether it be a conference or a self lead web based course. Then discuss the experience in their performance management review.
#5 Make it Positive
These first few days are nerve wrecking (see tip #2) and the onboarding phase presents an amazing time to put your talent at ease. Integrate new hires into the culture with icebreakers or setting each up with a mentor.
One survey found 56% of employees felt having a mentor at work was very important when first starting. Explain how managers above the new hire are there to ensure they are on track and confident. Assure them, and their colleagues for that matter, the success and happiness of the team is a top priority. Half of employees stated they didn't feel their manager helped remove obstacles and it affected how successful they were at attaining job goals.

If creating an onboarding program seems like a huge undertaking and you just don't know where to start, take a look at our Onboarding Checklist to discover what pieces of the program can't be overlooked.
Related Posts: