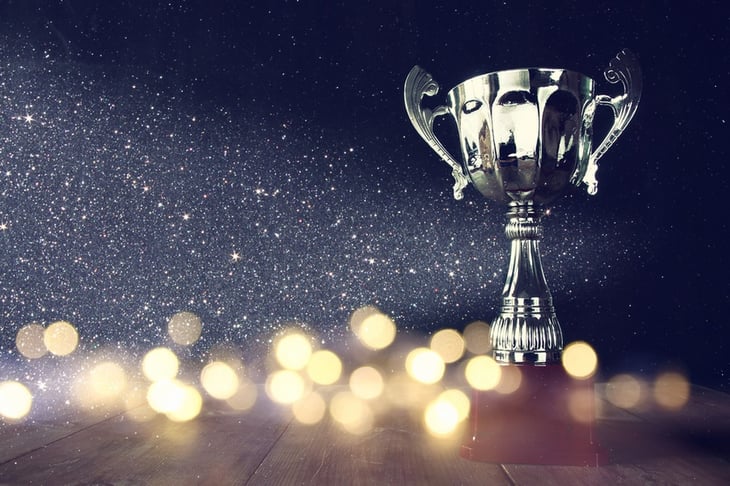 Whether you're new to leading a team at your organization or have been in a management position for a while, trying to lead a group of people to greatness can be a daunting task. Where do you start? With a performance management plan of course!
What's the best approach for meeting company and individual goals with a performance management plan or process? From generating a plan and goals to helping the team get to the finish line, you can learn to master performance management with these steps.
Make the Mission Statement Known
61% of employees don't know their company's mission statement. If employees aren't aware of the company's direction, it's difficult for them to see how their contributions matter to the organization, thus affecting their engagement in their work. This excerpt from an article by Teresa Amabile and Steve Kramer in Harvard Business Review explains:
"To accomplish this, leaders have two tasks. First, they must communicate to employees how their work contributes to these sources of meaning. Often, a well-articulated mission statement is the place to start. Contrast these two corporate mission statements to the one we quoted above:

Our mission: to inspire and nurture the human spirit — one person, one cup and one neighborhood at a time.
Starbucks Coffee

Build the best product, cause no unnecessary harm, use business to inspire and implement solutions to the environmental crisis.
Patagonia


These statements give people a sense of how their efforts will contribute to the lives of the customers, communities, and world they impact.

Unfortunately, far too often, mission statements turn out to be empty lip service to values that aren't lived every day by managers inside the organization. So this is the leader's second task: walking the talk of the mission statement. As our research shows, the organization must actually support employees' ability to achieve meaningful goals. In the best companies, where employees are engaged and performance shines, leaders at all levels respect employees and consistently strive to give them the autonomy, help, resources, and time they need to do great work."
Master performance management by implementing these 4 pillars into your planning process. @ClearCompany:
Take things a step further by aligning the company's mission and values to actionable and attainable goals so employees can understand exactly what you expect from them and how it relates to the overall success of the organization. A recent Gallup survey found that only about 50% of the workforce strongly feels as though they understand work expectations.
However, while studies have shown that more frequent feedback can improve employee learning and task performance, there's also a limit to its effectiveness. If feedback becomes overwhelming for employees, it can actually reduce learning and performance.
TIP: Don't have a defined mission statement? Gather your senior leadership team together to define it, then break it down to define which goals will help the company meet that mission.
Great Performance Management Tracks Employee Progress
A crucial part of performance management is accurately tracking employee progression. 53% of employers said they don't actively track improved performance. If there is not a system or process in place, you lack the insight into who is propelling your team forward and who needs more coaching.
With employee performance data, you'll be able to guide employees with regular feedback so they know when they're moving in the right direction or when they need to switch gears. 70% of companies represented in this study said there should be a stronger link between performance management and other talent considerations.
TIP: Invest in a performance management system to help monitor employee performance and give feedback. Keeping all of this information in one place gives you the ability to analyze your team's progress with goal tracking and performance review data.
Great Performance Management Thrives on Face-to-Face Meetings
Face-to-face meetings can include a formal sit down review or an impromptu conversation for timely issues. However, both of these interactions should be logged in the performance management system. You may opt to send feedback through the system, as well, but remember to not rely too heavily on hiding behind the computer screen when negative reviews need to be done.
Balance face-to-face feedback with feedback through the platform, but also make sure those on your team who are giving feedback know when something should be addressed via each channel. For example, if constructive feedback has been given to an employee through the system and the employee continues to have the same issue, an impromptu, face-to-face meeting is the logical next step.
TIP: Always prepare before any type of review, formal or impromptu! 71% of employees who believe their manager can name their strengths feels engaged and energized by their work. Use this time to assess feedback given to the employee and achievements they've made in that timeframe so you can better understand their specific strengths and weaknesses and address them in the review. Keep in mind though, a whopping 62% of respondents said they felt "blindsided" by the feedback they got from their managers.
61% of employees don't know their company's mission statement. How are you addressing this at your org? @ClearCompany
Great Performance Management Improves with the Data You've Collected
Use the data you've collected through your system to improve your process even more. Has your team improved? If so, was it as much as you expected? More or less? Using performance metrics to see how far your employees have come will help you improve your processes by knowing which techniques were successful and which were not. You can also analyze metrics of high performers and use that data in interview guides and scorecards to hire more employees like them.
TIP: Development doesn't stop with employees. Use the data collected within your performance management system to develop your leadership skills and processes to help move the organization forward. Related, so-called "thriving" employees are four times more likely to work for a company that understands their unique skills and interests than their "non-thriving" peers.
Managing performance is difficult to keep up with on your own, and it is easy to let it fall by the wayside with all of your own projects and daily tasks. Don't let this happen to you and your team. Invest in a performance management system that makes tracking progress easy and empowers your team and leaders.
Get our Performance Management System Buyer's Guide today to ensure you get the best system to meet your needs and budget!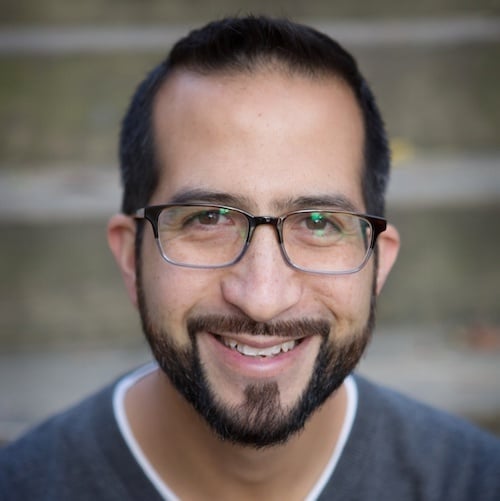 Jason Burke
As ClearCompany's Customer Engagement Manager, Jason works closely with both the Customer Success team and the Marketing team to provide messaging that will help our customers leverage the ClearCompany platform to create Talent Success.