This article about the employee referral program was originally published on Febuary 20th, 2015, and has since been updated as of December 13th, 2016 to provid up-to-date referral program statistics and information.
It can be tough to design an amazing employee referral program. From the size of your referral bonus to the hurdles your employees must overcome to refer their friends and family to your organization…there is a lot to consider. That's why we built this list of fast facts around employee referral programs to help you get started. Need even more information on how to kick off your employee referral program? Take a look at a few related articles:

Employee referrals have the highest applicant to hire conversion rate – only 7% apply but this accounts for 40% of all hires.

Referral hires have greater job satisfaction and stay longer at companies – 46% stay over 1 year, 45% over 2 years and 47% over 3 years.

67% of employers and recruiters said the recruiting process was shorter, and 51% said it was less to expensive to recruit via referrals.

70% of employers felt referred hires fit the company culture and values better.

Statistics show 1 out of every 5 referrals get hired.

Referrals are the #1 quality hire, meaning they perform better on the job than any other source of hire.

55.3% of respondents said employee referrals are "productive" or "very productive" sources of diversity hires.

Referrals are 5 times more likely to be hired.

82% of employers rate employee referrals above all other sources for generating the best return on investment.

88% of employers rated employee referrals above all other sources for generated quality of new hires.
Bonus Stats From 2016:
Like the look of those numbers? Most employers and TA professionals do. We know better than most that obtaining the necessary resources to get any HR initiative off the ground can take some time, so here are a few quick and free ways to start optimizing your employee referral program today.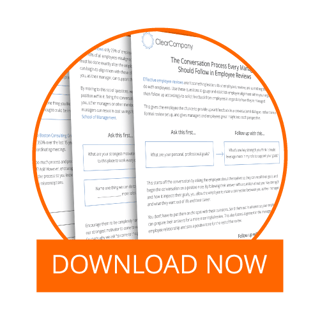 Get Social Media Linked Up with your Employee Referral Program
Incorporating social media into your employee referral program is a cheap and easy way to expand your reach exponentially. Consider the average employee will have 150 contacts on social media networks – 100 employees means around 15,000 contacts (and possible candidates). This is the most convenient way to advertise your program in a fun and effective way. We'll talk about adding mobile when you get that buy-in.
Prioritize Historically Good Referrers
When you've gotten even just one good referral from someone, you should keep a record of it. Now you know you can trust this person's referrals. Beyond trusting the referral, you should treat it like the recruiting gold that it is.
Put their resume on the top of the stack.
Communicate the process with both the referrer and the person being referred.
Acknowledge and reward this referrer in an appropriate and timely fashion.
Expedite the entire process, and make sure all parties feel valued for their contribution.
Use this list to build out your employee referral program contacts pool.
Expand Your Referrer Pool
Stop putting roadblocks in your own way by leaving out HR, friends of the firm, retired members and even executives. These people have some sort of stake in the success of the organization, and they are exactly who will send great referrals your way.
"There is an emerging recruiting trend where traditional employee referral programs are being expanded to allow non-employees to submit referrals. I call these variation "friends of the firm" referrals (FOF) because it expands the number of individuals who are looking for top talent for your firm beyond the traditional employee base. So that those looking for talent now include family, vendors, and other individuals who both like your firm and understand its talent needs." - Dr. John Sullivan, HR Thought Leader and Employee Referral Program Expert
You can't really argue with those kinds of benefits, and the truth is a great employee referral program doesn't require bucket loads of money. However, it does require something even harder to obtain – a strong employer brand. A great employee referral program will always have brand ambassadors at the core, so remember to always foster, cherish and appreciate your biggest fans – your employees.
Absorbing all this information can be hard. And, it can be difficult to imagine out it all out look once implemented. Want to see how an employee referral program should really be done? Take a look at how Gateway Engineers use ClearCompany to find the best and hire top talent:
Talent Success has the power to reshape business, and it all begins with your company mission and goals.The ClearCompany Talent Operating System is the only software that utilizes your organization's mission, competencies and goals to hire, retain and engage more top talent; creating unparalleled levels of success.
Need a few more pointers? Take a look at our related articles to find more helpful information:
Stat Sources:
CareerBuilder: Referral Madness White Paper
Jobvite: The Value of a Referral Infographic