"After a review of 14 systems, we noticed that ClearCompany was the only one that checked all of the boxes."
Axiom Bank is one of the fastest growing banks in the state of Florida, and as a nationally-chartered community bank, they aim to serve all the financial needs of their customers through a wide range of services. To support the growing needs of their customers, Axiom Bank needed a tool that allowed them to quickly and efficiently find top-performing candidates for a variety of different positions at a time. Additionally, they needed to be able to properly train their hiring managers, and the A Method training helped them align their hiring processes.
"We want to ensure that we hire the best at Axiom Bank. Although we do have interview training for our managers, it is just a basic behavioral interview class. The A Method training took that skill to another level with the 'getting curious' questions. With this new method, managers are better able to get more complete information about a candidate prior to making an employment decision."
Axiom Bank chose to modernize their recruiting process with ClearCompany because it is the only system that allows them to hire the best people to meet the demands of their customers.
Click on the image to read more on how ClearCompany's platform helped Axiom Bank: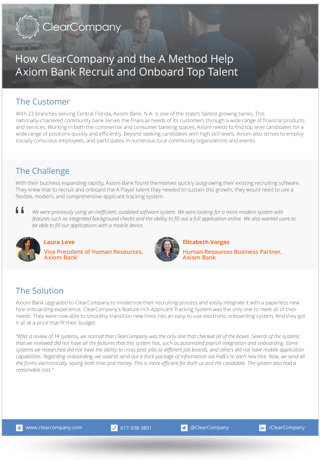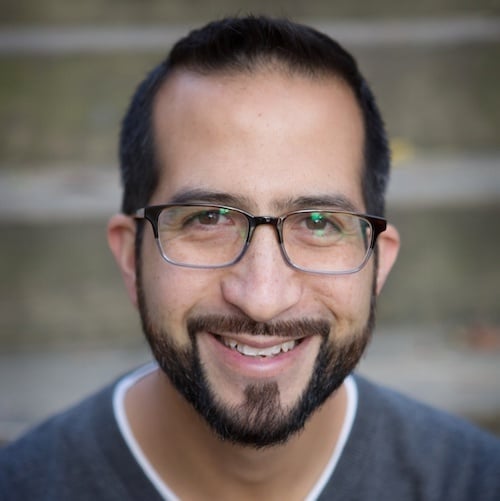 Jason Burke
As ClearCompany's Customer Engagement Manager, Jason works closely with both the Customer Success team and the Marketing team to provide messaging that will help our customers leverage the ClearCompany platform to create Talent Success.