Diversity is inviting people to the party, but inclusion is asking them to dance. Diversity and inclusion are often used synonymously, but that's a common mistake.
Diversity in the workforce has been shown to be a fantastic boon to business—one that is hard to ignore in such a competitive environment.
Diversity makes businesses better. And not just diversity of thought, but actual diversity of gender, race, ethnicity, sexual orientation, life experience, age, and disability. Each piece of the diversity puzzle can contribute to the ultimate fabric and overall success of the business.
Do you know the difference between #diversity and #inclusion? No? Read @ClearCompany's latest blog and find out!
More equitable job descriptions, equal pay for men and women, blind interviews, and adding underrepresented groups to hiring panels are all helping increase diversity within companies and are giving opportunities that didn't exist before.
However, simply implementing diversity initiatives isn't enough, no matter how well-intentioned. In order for diversity hiring initiatives to reach their full potential, companies and their people must implement more inclusionary programs.
Here are a few steps to move your diversity hiring initiatives into inclusivity mandates for your organization.


1. Take Diversity Past the Sourcing Stage
Sourcing initiatives meant to bolster diversity hiring initiatives do little to no good if your hiring managers aren't on board. If you've implemented a diversity hiring program and you're not seeing results, take time to check your hiring managers' and recruiting leads' interview-to-hire ratio and ensure you have all the right data to do so.


2. Build An Equitable Playing Field
Blind resumes only go so far. We've all read about the famous orchestral audition wherein those judging the musicians were prevented from seeing the players and ended up choosing a much more diverse ensemble as a result. But what about when the musicians they wouldn't have hired get the job? That's where inclusivity comes in. You don't just need to create equitable sourcing, recruiting, and hiring strategy; you need to build an equitable playing field once these folks are ensconced in your company.


3. Train Your Employees
As the department generally tasked with diversity and inclusion efforts, it's your job to ensure employees get the training they need to make your people an even closer representation of the audience your organization serves. Ideas to train your employees? Try engaging a speaker or trainer who specializes in this area. Select a curriculum to get everyone on the same page. Or run a series of workshops or roundtables to create safe places to ask about these topics. After all, it's your job to help everyone feel welcome at your company.
Words matter. You can greatly open up your talent pool by doing the following:
Run your jobs through Textio, Gender Decoder, or a similar program to remove sexist language.
Put inclusive language in your company signatures and link it to your policy regarding safe spaces for employees. For example, referring to your preferred pronouns in your email signature can signal to the LGBTQ+ community that inclusivity is a way of life at your organization.
How many languages do you hire in? Contrast that with how many positions you have open and the languages that exist within your company. Do you need to offer more options? Ensure your job postings and recruitment efforts reach the broadest audience possible.


5. Update Your Language
Internal bridling. This is difficult to do, but an incredible feat if you can make it happen. For many leaders, words that used to be acceptable in the work environment are no longer suitable. Ensure your executives understand the importance of what they say and the terminology they use. While many of our higher-level people may know not to use racial or homophobic slurs, some aren't aware of newer words that make marginalized groups feel excluded. Removing these words from the lexicon of your company, especially leadership, will (almost) instantly change your inclusivity score. Examples include referring to employees or clients as "crazy" or referring to a group of women as "girls". Even a few years ago, these words were generally accepted, while today they can pose a risk to a healthy, inclusive environment.


6. Build Diverse Groups
Start making groups "sex" independent. It's a good start to promote women in leadership but titling it a "female leadership group" can make it seem different than other leadership forums. Instead, focus on building intentional groups with a diverse makeup. This means going out of your way to find the right balance between representation and excellence.
While diversity and inclusion are not synonyms and shouldn't be treated as such, they do go hand-in-hand. Fortunately, as you can see from the above list, you can start at the very beginning of the employee lifecycle (sourcing and recruiting) or you can invest in training and curriculum within your organization to prep your team on how to become an inclusive company.
Do you want to make your team better by improving workplace diversity? See how ClearCompany's Talent Management Solution can help!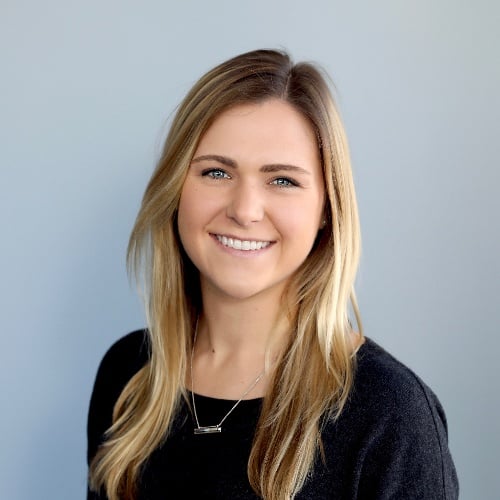 Meredith Wholley
As a Marketing and Event Manager, Meredith coordinates best-practice content and brand-awareness events for ClearCompany. With her career in HR tech, Meredith works closely with HR practitioners and is passionate about providing them with the tools and information they need to succeed.