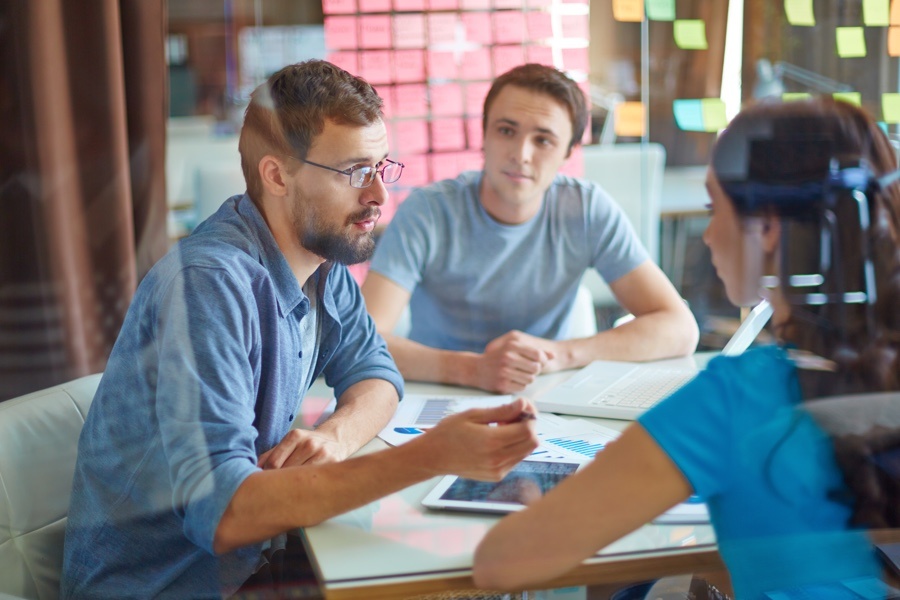 In 2016, our research with HR.com unveiled that only 10% of recruiting professionals feel their applicant tracking system helps them hire better people. It's with this knowledge that we at ClearCompany have continued to develop our product suite to help our thousands of clients find, hire and retain better talent.

Our ATS was the very first tool we presented to the HR and recruiting space and though we have since developed an extensive talent management software suite, we never rest on our laurels. We have continued to add features to the ClearCompany Applicant Tracking System so that our users can provide the best candidate experience and hiring process possible.
What features make up one of the best ATS on the market?
A Player Sourcing Solutions
There's a few things that most talent acquisition leaders agree on: one, we're experiencing a candidate-driven market right now, and two, there is a shortage of skilled talent. Both of those statements might mean something a little different to you depending on the size of your organization and the industry you serve, but the importance of sourcing the right talent is apparent in either case. One study found that 74% of hiring managers say sourcing and developing a talent pool is more important now than it was a year ago.
ClearCompany's Applicant Tracking System approaches sourcing holistically so our users have a well-rounded strategy. Because we have partnerships with the top job boards, we ensure our users get the best price and discounts on all paid postings so placing job ads are affordable. Beyond that, it streamlines job board management by providing real-time reports on all recruiting channels so that recruiters can see and understand how their spend impacts their candidate pipeline.
Additionally, we understand that A Players are usually employed and not necessarily looking for your job postings. Our passive candidate sourcing tool allows your hiring team to import social contact data into the system, so you can broaden your reach and connect with more top talent without creating or straining your sourcing team.
Do you know why @ClearCompany's ATS is award-winning? Find out:
Career Sites with Attention to Branding
Aesthetics play an important role in developing and maintaining an employer brand. Imagine you were purchasing a product. You did a little research, clicked around their website and maybe even talked to a representative. You understand their brand, their voice and appreciate the company behind the product, so you're ready to commit.
When it's time to actually purchase the product, you're on a barebones website that has none of what previously appealed to you. How comfortable are you with leaving your personal information?
The career site leaves a big impression on talent. Careerbuilder found that 64% of candidates spend time researching an employer before applying. If they cannot find the information they're looking for, 37% will move on. Postings and applications managed through ClearCompany give candidates a modern, seamless and beautiful experience that
Expertise on the Candidate Experience
Skilled talent understands their worth and the opportunities their skillsets provide. They want to work for companies who offer the right culture and match their professional values. How they are treated throughout the hiring process is just as much a test for you as the interview is a test for them. Without the right candidate experience, the applicant very well might pass on your job opening altogether. And this assessment starts almost immediately and in some cases before you have even received a resume.
Our ATS provides a flexible application builder to ensure you provide the modern, engaging experience applicants hope for and, in some cases, expect. Our applications feature mobile apply capabilities and are multilingual so organizations can be sure they are meeting the needs of their diverse talent. Additionally, we provide a library of free HR and recruiting resources and guides to help your team navigate every step, from resume-reading to offer letter.
Employee Referral Empowerment
A Players typically know other talented people. What's more, applicants who come from employee referrals are known to be quick hires with a greater chance of staying longer. Though many organizations understand the benefit of referral programs, the logistics of managing a referral program often deter hiring teams from using them. Referrals are 5 times more likely to be hired, so this is a missed opportunity. Our platform not only helps your current employees easily share job opportunities, but allows you to better track those applicants who are directed to your company through your network so that you can reward referrers.
74% of TA pros say sourcing is more important this year than last. Does your ATS help you source better?
Interviewing Candidates Can Appreciate
Did you know personal relationships formed during the interview process would influence 80% of people to take one job over another? While companies want a candidate with cultural fit, candidates want a company to which they connect. The interview is a critical point in building that relationship.
The ClearCompany ATS provides various solutions all with the intent to develop an exceptional connection. For instance, scheduling can be a time consuming round of back and forth phone calls and/or emails. Our platform allows candidates to see the hiring team's availability so you can easily choose a time that works for everyone involved in the process. And because the best candidate might not be in your time zone, we provide a video interviewing solution with pre-recorded video questions and responses that can be added to any point of the hiring process, including before, during or after the application.
Video is a great way for talent to begin building that relationship with your company and its leadership, and ClearCompany puts that power into their user's hands. And to ensure each interview is aligned to the role, our solution gives your hiring team customizable guides, templates and scorecards for every role and department within your organization. This not only improves the quality of the interview, it maintains the consistency of that quality. With these additional tools, your team can be assured that everyone is on the same page and no part of hiring suffers. Even better, the feature automatically pulls from goals and competencies of successful employees to help you hire A Players over and over again.
Is your ATS an annoyance or invaluable tool?
Unparalleled Internal Organization & Communication
With many employees from different teams involved, it can be difficult to both manage and track the hiring process from start to finish. Our ATS provides a central location for communication and collaborating on talent acquisition decisions. The customizable scorecards helps keep the experience consistent while allowing every hiring team member to leave and collect feedback on candidates.
Our talent pool parameters will automatically organize candidates by skill, experience or a customizable characteristic for shorter time-to-hire. Not to mention, there's one-click background checks and offer letter management. With top-tier organization, no candidate will be left forgotten or uncontacted.
Powered by Data
While many HR and recruiting professionals want to make data-backed hiring decisions, gathering the right analytics and translating them to the hiring process isn't easy. Our tool not only collects data, it helps companies leverage those numbers to predict the performance of candidates. In addition to the standard time-to-hire and EEO/compliance reporting, our system uses competencies and performance data from current top performing employees to help your company continue to hire the people who work best in your organization. And all this data is automatically gathered and presented so you aren't left wondering what metrics to consider and how they should be read. With this information at their disposal, employers can better understand goal and competency data for a higher quality of hire.
If you aren't sure you're ready to invest in HR and recruiting data, take a look at our guide to becoming a data-driven HR function. It will give you an introduction into what type of data your organization should be taking and help you better understand how that data can improve your hiring and managing processes.
What features should I look for in a best-in-class ATS?
A customizable product to build employer brand and engagement.
Job board management and candidate sourcing capabilities.
Your ATS should support multiple languages for a great candidate experience.
Mobile apply and referral management to make application simple.
Interview scheduling capabilities and interview feedback features.
Data and recruiting analytics to determine recruiting effectiveness.
Background checks and offer letter management.
The ability to integrate with your other talent acquisition and management tools.
Are these features on your must-have list for your ATS? We think they should be! Stay tuned for Part 2 of this series and take a sneak peek behind the curtain as we reveal what's coming in the ClearCompany Applicant Tracking System. Don't forget our recruiting platform is even more powerful when combined with our other award-winning software modules. From our paperless onboarding system to performance management, benefits administration, employee engagement and goal tracking, our platform boasts a suite of features, simple integration, fast implementation and service second-to-none.
Want to see how we can help you hire better talent, faster? Schedule a one-on-one demo and see for yourself why ClearCompany is winning awards.

Recent Posts: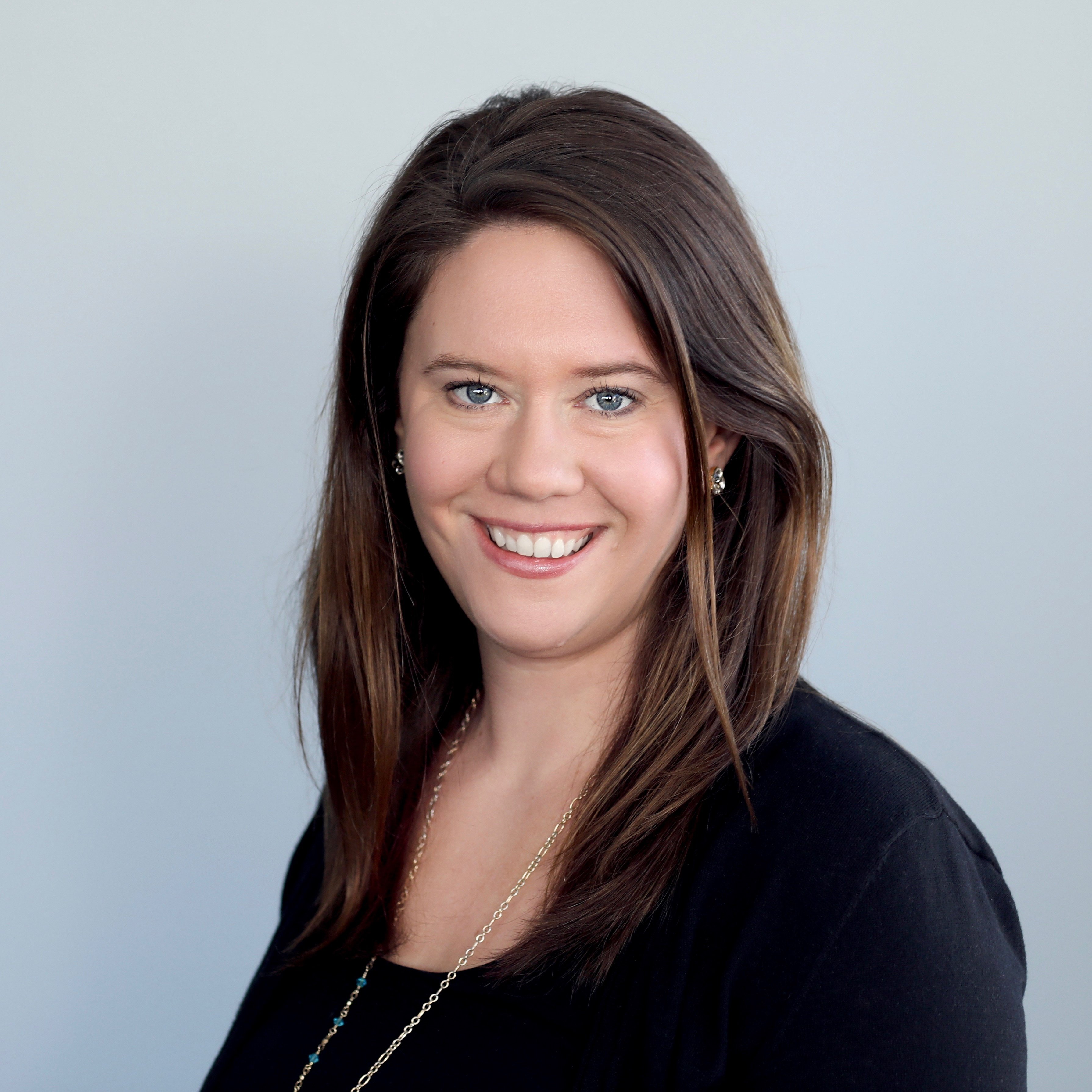 Sara Pollock
As the head of a department in the midst of a sustained period of rapid growth, Sara has spent hundreds of hours interviewing, hiring, onboarding and assessing employees and candidates. She is passionate about sharing the best practices she has learned from both successes and failures in talent acquisition and management.