Our seventh annual and third all-virtual Talent Success Conference 2022 is almost here! Today, we're excited to share details about the experts you'll be hearing from on September 21 and their session topics. Our speakers are covering the HR topics that matter most to you, from diversity, equity, and inclusion to employee retention and talent acquisition.
Don't forget to register and join us on both September 20 and 21 for the full TSC experience, complete with product deep dives, industry insights, and expert advice. We'll see you at TSC22!

Deconstruct Your Policies to Reinforce A Culture of Belonging with Serilda Summers-McGee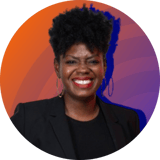 Serilda Summers-McGee is the Principal and CEO of Workplace Change, LLC, a Human Resources firm that aims to "disrupt the status quo within the workplace." The firm's mission is to guide, advise, and encourage the business world through internal and external growth and transition while incorporating Diversity, Equity, and Inclusion into HR systems.
"We understand that workforce excellence is tied directly to each team member feeling valued, supported, and included."

- Workplace Change, LLC
Summers-McGee has 15 years of experience as an HR and DEI innovator and has inspired thousands to create, embrace, and mobilize lasting organizational change. She believes in the power of an equitable and inclusive work environment. She knows that to be a healthy company, there must be healthy culture. Summers-McGee has made it her life's work to help organizations and leaders create and sustain optimal work cultures.
In her session, Summers-McGee will provide actionable strategies you can use to work within workplace systems and policies to create a culture of belonging.
Don't Forget to Mention... New Data on 4 Things Candidates Crave with Ben Eubanks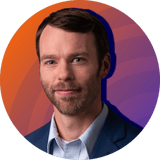 We're excited to have Ben Eubanks back on the TSC stage this year! In addition to his position as Chief Research Officer at Lighthouse Research & Advisory, Eubanks is a speaker, author, and researcher. He is the author of Artificial Intelligence for HR: Use AI to Build a Successful Workforce, a guide to leveraging technology to create a more human experience for employees around the world, and the host of We're Only Human, a podcast that focuses on improving human resources one HR pro at a time.
Attend Eubanks' session to learn why candidates ghost employers and the four things they're looking for in the hiring process today.
Authentic Diversity: How to Interrupt Bias & Build an Inclusive Workplace with Michelle Silverthorn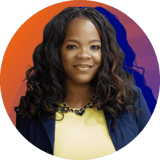 Michelle Silverthorn, Founder and CEO of diversity solutions company, Inclusion Nation, believes that diversity and inclusion need a new voice for a new generation. Silverthorn and Inclusion Nation have worked with Fortune 500 companies, tech start-ups, non-profit organizations, universities, and numerous companies across every industry.
Silverthorn is a graduate of Princeton University and the University of Michigan Law School and practiced for two large law firms in New York and Chicago. She then transitioned into the education field where she trained thousands in-person and online. She is a TEDx speaker and has been featured on NPR, PBS, and in several publications including the Chicago Tribune and Fortune. Silverthorn is the author of the best-selling book, Authentic Diversity: How to Change the Workplace For Good.
Silverthorn is hosting an interactive session at TSC 2022! Her four-level program will shift your understanding of unconscious bias, help you recognize your contribution to the work of allyship and inclusion, and encourage action by every individual to build spaces of authentic diversity for all.
Engaging and Retaining Your People through Wellbeing with Kaleana Quibell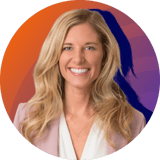 Kaleana Quibell is the VP of Wellbeing and Partnerships at Sequoia Consulting Group. She has consulted on hundreds of top technology and VC-backed clients' total rewards strategies at Sequoia. Quibell's work focuses on helping clients identify the short- and long-term needs of employees in order to implement benefits, perks, and programs to attract and retain top talent within their organizations.
Quibell was named one of EBA's Most Influential Women in Benefits in 2017. She has her Master's in Industrial & Organizational Psychology and has served on many large conference panels, including SXSW.
In her TSC22 session, Quibell will talk about how employee wellbeing impacts engagement and retention and share low-lift ways to make an immediate impact with a wellness program.
The Talent Acquisition Toolkit for Today's Recruiter with Amber Dinh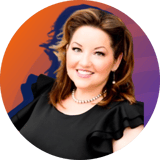 Amber Dinh is the Senior Manager of Field Recruitment at DISH Network. Dinh manages and coordinates organization-wide efforts to ensure top talent is recruited. Using a mixture of fine-tuned basics, inventive ideas, agility, and a data-driven focus that sets priorities for improvements, Dinh can align teams to any ongoing strategic hiring goals.
Dinh is also the Founder of Facing Homelessness Denver, a Colorado non-profit that helps unhoused people throughout the front range of Colorado.
Dinh will share recruiting tools and strategies you can use in today's hiring market in her TSC22 session.
Individualized Assessment Best Practices to Expand the Talent Pool with Chris Johnson and Ryan Wilkins of Checkr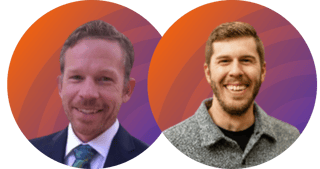 Checkr's Chris Johnson, Director of Industry Strategy, and Ryan Wilkins, Strategic Solutions Engineer, will be at TSC22 to talk about individualized assessments, which enable fair evaluation when candidates have a criminal record. Join their session to learn how to conduct the assessments and include fair chance hiring practices in your strategy.
Register for TSC22 Product Sessions
Don't miss the first day of TSC on September 20! ClearCompany has the tools you need to shake up your talent management strategy to keep up with what employees want and what job seekers are looking for. Our product sessions will cover tips, tricks, and best practices for getting the most out of your ClearCompany platform for better recruiting, onboarding, employee engagement, and performance management.
Here's what the ClearCompany product experts and client power users will cover at TSC 2022:
ClearCompany's 2023 Product Roadmap
Creating an Employee-First Performance Development Strategy
10 Talent Acquisition Features You Should Be Using for 2022 Recruiting and Onboarding
How To Capture Meaningful Employee Feedback & Act On It to Improve Retention and Culture
ClearCompany Client Success Story
Join an Interactive Product Workshop
In addition to these in-depth product sessions, you can attend interactive workshops where ClearCompany experts will walk you through the setup of some of our top tools and features and share some tips, tricks, and best practices.
At TSC22, get hands-on experience with important features of ClearCompany's recruiting and performance tools:
Implementing a Performance Review Cycle
Best Practices for Building Recruiting Text and Email Templates
Discover Something New
Learn how to get the most out of ClearCompany tools that power better recruiting and hiring processes:
New Hire Onboarding & Employee Transition Tools
Talent Communities: A How-To Guide for Sourcing from Your Past Candidate Database
Register for TSC22 and you'll get:
Full access to all TSC content
A deep dive into ClearCompany products and services
An insider view of what's trending in HR
An opportunity to learn from and connect with peers
Expert advice from industry experts and ClearCompany leadership
We're excited to bring these thought leaders, product sessions, and best practices advice to you on a virtual stage! Join our speakers and the ClearCompany team from the comfort of your home or office.
To learn more about what's in store at Talent Success Conference 2022, visit our conference page and register to attend this year's virtual conference!