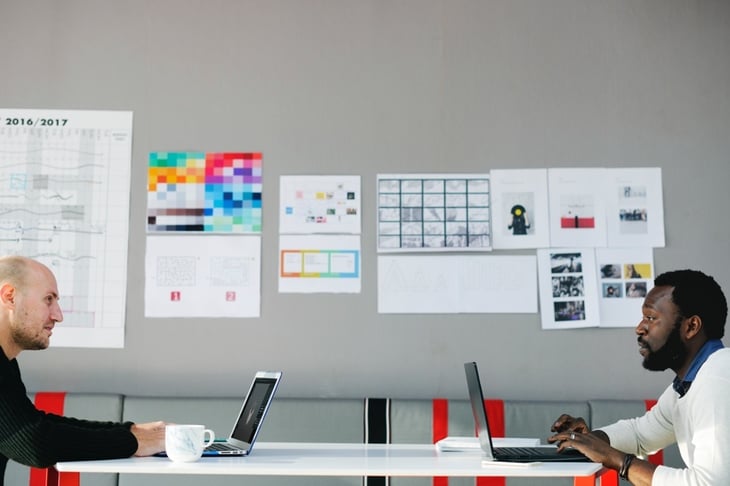 An increase in revenue, better job performance, a trusted employer brand and increased customer base are just a few of the benefits of a diverse workforce. Did you know 67% of current job seekers said that a diverse workforce is an important factor when seeking out an employer? This means that diversity-conscious recruiting has become crucial to attracting top talent. We've gathered over 70 tips from around the web to help you cultivate a diverse workforce and ultimately improve your employer brand.
15 Recruiting Tactics To Attract A Wider Range Of Candidates
Forbes (@Forbes)
Teams including different genders, ethnicities and cultural backgrounds are proven to produce more creative and effective results. This is partially due to the wide range of experience a diverse talent pool brings to the table. Diversity doesn't happen on its own, so it's important to learn how to seek a wide range of talent. One tip from Janet Zaretsky is to create a company culture that supports diversity.
7 Research-Backed Tips for Improving Your Diversity Recruitment
Recruiter (@RecruiterDotCom) by Ji-A Min (@ju_amin)
The benefits of workplace diversity are becoming more apparent to companies, including increased productivity and revenue among many others. Desire to increase company diversity isn't enough to move the needle, but this list is here to help. A great place to start is by offering flexibility such as work from home options and flexible work hours. This not only increases diversity, but also prevents expensive costs associated with turnover.
Build a Diverse Workforce with These 5 Best Practices in Mind
ClearCompany (@ClearCompany) Sara Pollock (@saratpollock)
The transition to increased diversity has been a long struggle for many companies. Fortunately, about two thirds of current job seekers value a diverse workforce, and companies are adapting to accommodate. Many companies are realizing the benefits of a diverse workforce, and they're recreating their brand to follow suit. Here's a starting point for your company: collaborate with colleges. This will increase your company's diversity for the long term.
Boost your diverse talent with these tips:
10 Steps to Finding and Hiring Diversity and High-Demand Candidates
The Multicultural Advantage by Lou Adler (@LouA)
Not only is an increase in diversity important, but you want to acquire high-quality talent.
"Top people want top jobs, regardless of their cultural, ethnic or religious background or gender." - Lou Adler
With this principle considered, create your talent search around not only diverse talent, but also the most talented. A great way to do this is by culturally branding the job and staying involved in the acquisition process. This will ensure you the best diverse talent.
Model View Culture by The Editor (@ModelViewMedia)
Diverse hiring has become dominant in recent years and for good reason. As you can tell by now, the benefits are evident. An increase in performance, innovation and revenue are only a few of the advantages of a diverse workforce. Check out this 101 style guide designed to help your company increase diversity recruiting through improved hiring processes. Quick tip: Expand your network.
10 Diversity Statistics That Will Make You Think
ClearCompany (@ClearCompany) by Sylvie Woolf (@SylvieWoolf)
If you want your company to stay innovative with a wider range of perspectives, you need to adopt a diverse recruiting strategy. There are still many hiring managers that don't see diverse hiring as a major issue. If you fall into this camp, check out this list of 10 statistics that will help you realize why you need to implement diversity into your recruiting strategy. Here's a serious statistic: Gender-equal teams earn 41% more revenue.
Discover these tips to increase your diverse talent
5 Recruiting Tips To Increase Diversity In the Workplace
Ideal by Ji-A Min (@ju_amin)
It was recently discovered that many companies' interest in diversified workplaces is focused on bias in recruiting and using new tools to reduce this bias. Fortunately, 68% of companies measure and monitor diversity and inclusion in their recruiting. It is clear that there is a great competitive advantage to diversified recruiting, and companies are constantly adapting to diversify their talent pool. Explore these 5 tips to increase your company's diversity.
ClearCompany's Applicant Tracking System allows you to track and report on your diversity hiring, which will help you improve and recreate successful hiring processes. To see how we can improve your hiring process, take a demo today!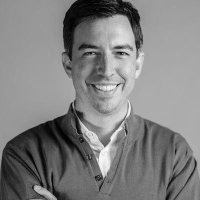 Andre Lavoie
Andre is the CEO and co-founder of ClearCompany. Prior to ClearCompany, Andre was Global Managing Director at Thomson Reuters, where he ran a 1Bn global business across 90 countries. Prior to Thomson Reuters, Andre was responsible for product development and operations at CCBN, a company he helped grow from a small start-up to number 36 on the INC 500.