See how this San Francisco-based coffee house, frequented by Mark Zuckerberg, provides a one-of-a-kind candidate experience that makes applicants come running! One of their most notable differences is that they actually record the interviews to see how well the interviewer aligned with the Philz brand. Feedback is then sent to the interviewer and followed up with in a development plan to increase recruiting effectiveness. However, at Philz, they don't call it feedback. They just call it helping! Find out more of Philz's candidate experience secrets here…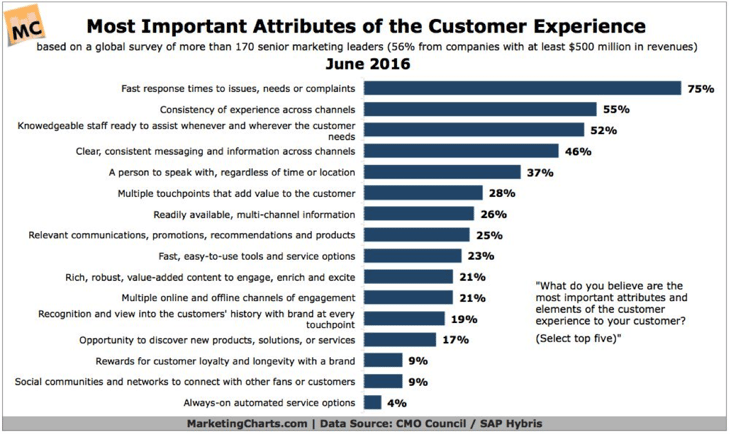 J.T. O'Donnell, CEO of Careerealism (@Careerealism), a career and job search advice site, shares a frustrating story of a bad candidate experience that would make any recruiter's skin crawl. The candidate in question goes through multiple rounds of interviews at a major advertising agency and is then invited to meet the CEO for another round. In preparation, he creates multiple designed materials to show the quality of his work, but ends up getting canceled on last minute and then rejected. Like a Bachelor who hasn't even had a one-on-one yet and doesn't get the rose, this rejection is infuriating. How can you invite someone to meet the CEO for the final round of interviews, cancel on them and then say you went with somebody else?! O'Donnel asks, "Where was the recruiter in all of this?" and we want to know too. Take a look at her three best pieces of advice to avoid this situation at all costs...
.@JToDonnell says 'where was the recruiter' during these job search horror stories
Although Pete specifically states he does not consider himself an expert on candidate experience, his insight makes us feel otherwise. Why? Because he serves it straight when explaining what really gets in the way of providing a great candidate experience.
"Without defined benchmarks and a scaleable, sustainable strategy, these grandiose programs are doomed to gradual failure. It's pretty common for recruiters and their respective departments to go overboard at first, strategizing on all these innovative initiatives they can put into place to be an employer of choice… The thing is, pretty much every recruiter is already all in when it comes to improving the candidate experience. But then, other crap gets in the way, the "real" things real recruiters have to deal with… You know, stuff like open reqs, reports, meetings, more meetings, sick kids and dogs with the runs. We go back to doing the bare minimum we need to get by, candidates be damned. While most of us are more or less high on candidate experience, the ensuing crash is almost an inevitability."
This dose of reality is just too good to not share. Make sure you take a look at Pete's full version to get a refreshing perspective on what it really takes to change candidate experience for long-term…
How @PJRadloff says recruiters can change the candidate experience... for good!
"The Employee Journey" in a single chart. Via (@ThiruHR)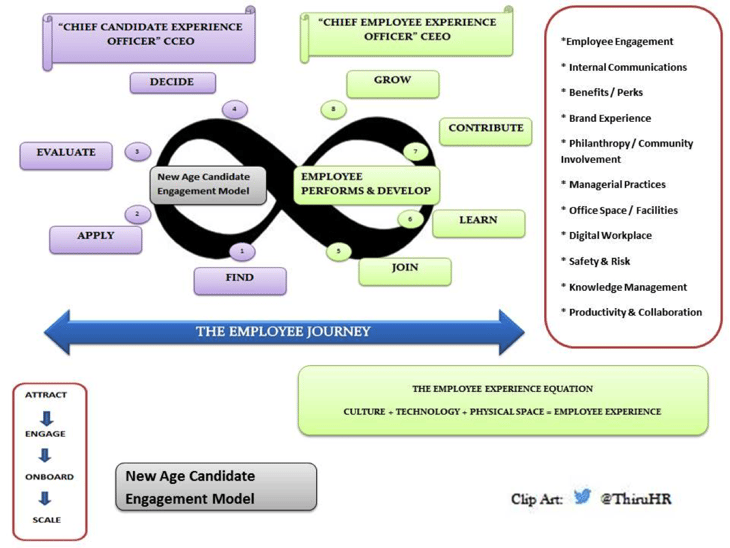 Rebecca Wesisenhoff (@rlweisenhoff) brings attention to the aspects of the job advertisement that can negatively affect candidate experience, and Caroline Gormley (@chgormley86) shares key research on the reactions candidates may have to a poor experience. See what the rest of these pros have to say about how social media is changing the way we treat candidates...
.@rlweisenhoff & @chgormley86 share how social media is changing the way we treat #candidates.
Candidate experience overload?
Download this simple, easy-to-use checklist to keep with you before, during and after the interview to get on the right track to providing a better candidate experience.
Recent Posts: