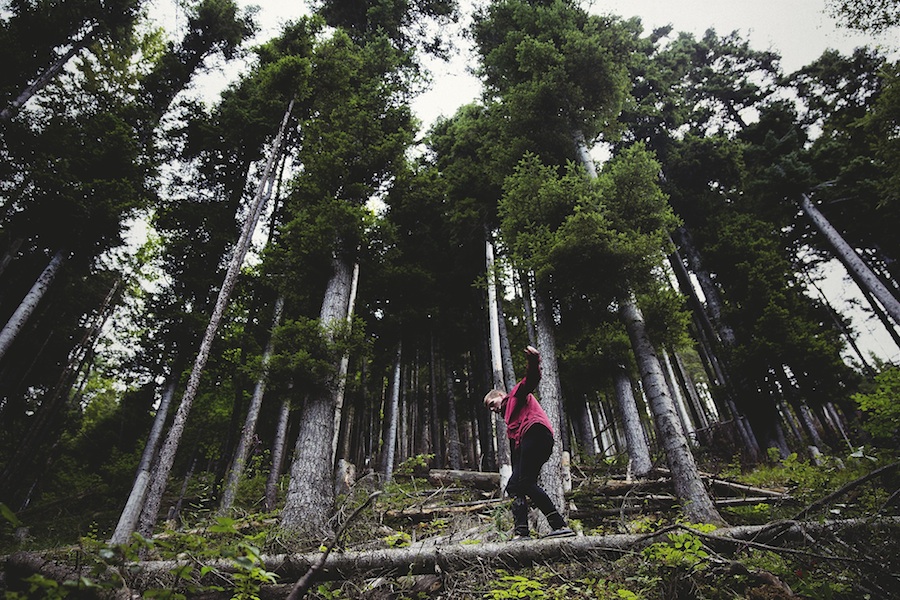 Hire for cultural fit, but make sure there's room for diversity. Why? Because with a strong company culture, employees are happier and more productive and diverse teams outperform less diverse teams by an average of 35%. It's decided: teams are to hire similar people with many differences. Confused yet? There's no denying the validity of both fit and diversity in the hiring process, but where do we draw the line between too much of either or not enough of one?
Diversity doesn't Spell Conflict
Generally, humans enjoy being around likeminded people. It is why more often than not, habitual dinner spots and favorite hobbies have become the go-to when making plans with specific friend groups. Not that trying something new is a fear, it's just become comfortable to meet on Sundays at the same coffee shop where the barista knows how you take your latte. The fear actually resides in the unknown as our default is to view diverse settings as a place for potential conflict. In the world of work, the same comforts and fears exist among teams, but it's affecting more than trying a new morning drink or avoiding political posts on social media.
"For jobs involving complex decisions and creativity, more diverse teams outperform less diverse ones. Too much similarity can lead to teams that are overconfident, ignore vital information and make poor (or even unethical) decisions." - Lauren A. Rivera, Associate Professor of Management

Lauren Rivera, Assoc. Professor of Management says too much similarity can lead to overconfident teams.
Culture isn't an Alma Mater
Cultural fit is considered a top priority by 80% of employers worldwide, but what exactly have all those employers decided is important to their company's culture? Oftentimes, cultural fit becomes synonymous with personality and background, relying on the "beer test" to decide on who is right for a job. Chances are, though, you and your employees want more than a new office friend.Think back to the last time you were frustrated with your team: was it when they all already had weekend plans or was it when they missed a deadline? While it's wonderful to work with individuals who have similar tastes, what actually drives results and establishes success isn't shared hobbies.
Changing Your Definition for Balance
In order to have a great hiring process and keep teams running at peak performance, company leaders need to prioritize balancing both cultural fit and diversity. Diversity isn't asking for conflict and cultural fit isn't a shared lager, but what is both diversity and culture? One approach may very well be the answer to both. Have you given your company's core values any thought?
In one study, only 14% of employees report understanding the company strategy, goals and direction, which is a shame since those very things are what keep projects on track. Organizational values, whether official or unofficial, are what leadership and employees should turn to when doing just about any part of their job. They should align with the overall mission and support all decisions when accepting business, carrying out deliverables or just about anything that will affect the company as a whole.
Only 14% of employees report they understand the company strategy, goals and direction. Read more:
Hire for Work Values
Does your company work fast and furious throughout the week so you can all enjoy an hour or two of down time on Friday? Does customer service reign all and innovation is encouraged only to better their overall experience? Really consider what it is that keeps or would keep your employees on track and happy in their positions, then be sure the applicant you hire shares and can work harmoniously with those values. When your new hire has work values that mesh with your company's own mantra, the unique personality they possess will not be a determining factor in their success and could quite possibly spark more innovation.
Unique personality could spark innovation for your organization like this:
Cultural fit and diversity are important and beneficial to any team. The challenge lies in what parts of each are necessary and what parts are putting your company in danger of not progressing. Reevaluating what you know about both and how your company will benefit most from each is the first step in learning how to balance cultural fit with diversity. Defining your company's work values will help the existing team meet deadlines and innovate while also giving your hiring process more clarity and direction. Becoming a value-based organization will help you welcome all personalities without fear and probably send a few surprises and inspiring accomplishments your company's way.