Recruiting in today's candidate-driven market is not a task for the faint of heart. Today, you don't pick talent, talent picks you. And as unemployment rates in the US are falling from 4.8% to 4.1%, it is getting even tougher for hiring professionals. This makes the need to source passive candidates greater than ever.
Your own #ATS database can be a goldmine for harvesting passive candidates. Discover how to unleash its power with @ClearCompany Talent Communities:
Research shows:
90% of global professionals are interested in hearing about new job opportunities, but only one-third of them are actively looking.
Sourced candidates are more than 2x as efficient to hire when compared to active candidates.
44% of adults subscribe to job alerts.
52% of hiring managers believe that sourcing passive candidates through social networks is less effective due to saturation.
Talent Pipelines and Passive Candidates
It's estimated that 73% of candidates are passive job seekers. An efficient recruiting process depends upon a quality candidate pipeline, and pursuing passive candidates is a must in building out this pipeline. So where do you find this gold mine of candidates?
Your Applicant Tracking System.
Your own ATS is ripe for harvesting these candidate details. Chances are it is full of people that weren't the right fit for a previous position, but could prove qualified for a current opening in your company. Think about it. You've already vetted them, they may have even passed the recruiting, screening, assessments stages and gotten into interview territory before your organization selected another candidate. This means that half your job is already done for you (and in some cases by you).
Why do the same work twice? The candidate who just didn't have enough experience in 2015 would be perfect for that job today. Or maybe the position that used to require a certification no longer does, and you passed over lots of qualified people. Now you can go back and source through these pre-vetted candidates who've already shown interest in your company. Talk about making your job easier.
Unfortunately, not all teams know how to capitalize on those resources. In 2015, 75% of recruiters reported using some form of recruiting or applicant tracking software. Yet in 2017, almost 86% of surveyed people reported the lack of a talent pipeline as their most significant barrier. Though most organizations have tools to help source candidates, a majority of recruiters still struggle to make it happen.
With the robust nature of the database, how can recruiting teams make the process easier and more efficient? By setting up ClearCompany Talent Communities.
With @ClearCompany Talent Communities, your existing candidate database becomes a strategic sourcing tool for high quality, passive #talent:
How ClearCompany Talent Communities can work for you
ClearCompany has added Talent Communities to make our Applicant Tracking System even more efficient, powerful and user-friendly. Talent Communities makes it easy to resurface candidates that would be a great fit for new openings. You've already spent the time to collect the data on these candidates and know they want to work for you. Talent Communities simply makes it easier to find them again when the opportunity arises.
Recruiters can set search parameters and add tags to candidates' profiles to make it easier to find workers that match the skills, work experience, certifications and locations needed for a vacancy. Teams can also reuse and share past search parameters with saved search functionality, saving time and aiding consistency.
It's like having a research team with built in Boolean right at your fingertips. Any intellectual property your recruitment team creates remains right there in the Talent Communities function to be used again and again, perfect for seasonal recruiting, evergreen requirements and much more.
Other benefits include:
Improved organization - A candidate's location and role are automatically tagged when an application is received. Recruiters can add custom tags such as shift preference or whether or not they should receive future consideration. These tags not only make a candidate's record more complete but also easier to find. Now assessing and comparing candidate profiles is easier than ever.
Process optimization - When a recruiter enters a disposition, they are prompted to verify and update tags to a candidate's profile, keeping your database up-to-date. A candidate's profile can be moved to show their progression in a workflow, such as 'contacted' or 'interested' and if they aren't a fit, they be tagged and removed from that Talent Community.
Increased productivity - When you add tags and save search parameters your database becomes smarter and it is simple to identify and filter passive talent in future searches. This improved intelligence transforms your database into a strategic sourcing tool to find the A Players you're after.
A company's existing talent database is often an untapped source of verified, quality and potentially easily engaged candidates. Put your ATS database to work for you with ClearCompany Talent Communities.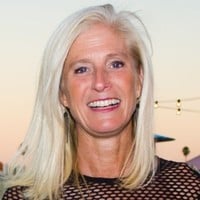 Ellen Wilson
Ellen Wilson, Director of Product Marketing at ClearCompany, loves bringing new software products to market. She works closely with product development and customer-facing teams to make sure our talent management software delights and meets the needs of HR teams, job applicants and your employees.